CMMS Reporting Tips – How To Create The Most Out Of It?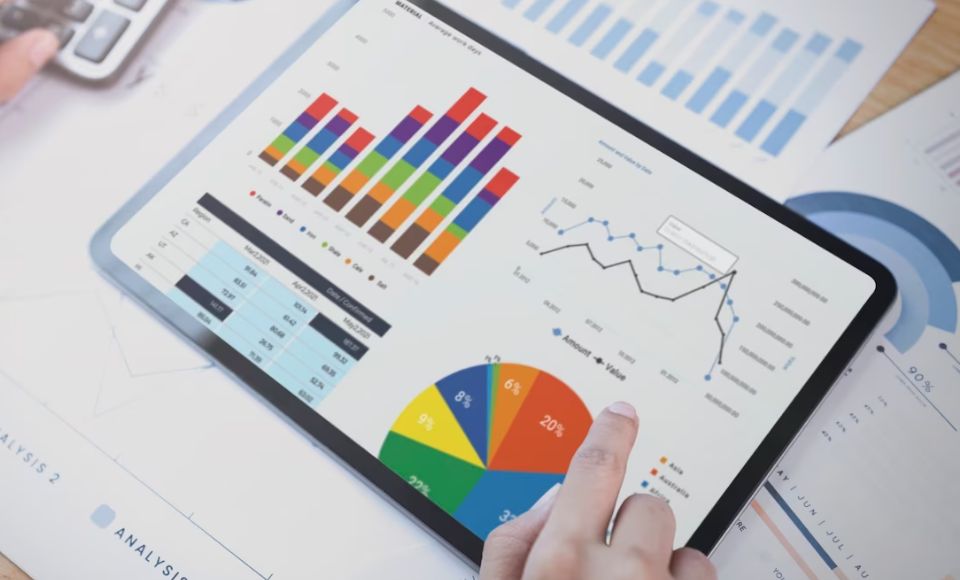 CMMS reports are the source of business intelligence that helps to make accurate and data-driven decisions. It provides insights into maintenance operations, asset performance, work order completion rates, and maintenance costs.
With the variety of CMMS reports, you can understand what is working and what needs attention to improve efficiency and effectiveness. A well-designed report can help organizations streamline maintenance operations, increase asset uptime, reduce costs, and improve overall performance.
With the wise usage of CMMS reports, an organization can reduce equipment downtime by 30%, and maintenance costs by 20%.
However, creating effective CMMS reports can be challenging, requiring careful attention to data accuracy, report design, and audience needs. These reports need to be in a way that's compelling, engaging, and actionable.
So, here we have compiled some valuable CMMS reporting tips to assist you in generating exceptional reports.
Tips to create effective CMMS reports
Here are some tips on how to create effective CMMS reports that can help you get the most out of your maintenance data.
Initiate the formulation
Establishing clear goals and objectives is a critical step when creating effective CMMS reports. Without clearly defined goals and objectives, your reports may fail to provide meaningful insights, leaving you with data that is difficult to understand or act upon.
Identify the questions you want your reports to answer. This involves thinking about the specific problems or issues you want to address, such as reducing maintenance costs, increasing equipment uptime, or improving asset utilization. Once you've identified these issues, you can then determine what data needs to be analyzed to gain insights into these problems.
Focus your efforts on analyzing the specific data that is relevant to your goals. This can help you avoid the common pitfall of drowning in data without gaining any actionable insights.
Come up with metrics
The KPIs you choose should be relevant to your organization's specific needs and challenges. Reports based on these metrics will help you to track progress towards those goals. Some of the CMMS report examples include:
Work order reports
Preventive maintenance reports, and
Asset management reports
Each of these reports is tailored for different goals. If you need reports related to reducing downtime, you will have to consider metrics like the mean time between failures (MTBF) or the mean time to repair (MTTR). And, if you need reports related to asset utilization, you want to consider the metrics like overall equipment effectiveness (OEE) or planned maintenance percentage (PMP).
Customizations and templates go together
Most CMMS software solutions come with pre-built report templates that you can use as a starting point. These CMMS dashboard templates are often customizable, allowing you to tailor them to your specific needs. Using these templates can save you time and effort, ensuring that your reports follow a consistent structure that your team is familiar with.
Select a relevant template and modify it to fit your specific needs. By this, you can streamline the reporting process and make it easier to organize and present data. One key consideration is to ensure that the template is appropriate for the type of report you are creating, whether it's a work order report, inventory report, or preventive maintenance report. Additionally, customizing the template helps to include the necessary fields and adjusting the layout to be user-friendly, this can help to create reports that are informative and useful to stakeholders.
Look to embed
Embedding analytics into your CMMS reports can make them more professional and accessible to all stakeholders. It acts as a powerful tool for creating effective CMMS reports.
Embedded analytics allow you to integrate real-time data into your reports, giving you up-to-date information on key performance indicators (KPIs).
By using these CMMS reporting tips, you can quickly identify trends and patterns in your data, which can help you make data-driven decisions and improve overall management. Additionally, embedded analytics can be customized to fit the needs of different stakeholders, allowing you to create reports that are tailored to the specific needs of your organization.
Give Visual facelift
It's important to remember the principle of "less is more" when it comes to reporting. That doesn't mean that you have fewer data – you have a clear hierarchy of visual importance in your report.
Use visualization tools like graphs, charts, and tables, that can make a CMMS dashboard more accessible and actionable. Including three to six key performance indicators (KPIs) in a report is a good rule of thumb, as it allows you to prioritize the most important information.
Other data can still be included, but it should be presented with secondary and tertiary hierarchy taking up less prominent positions. Visual data helps to identify trends, patterns, and outliers quickly. They also make it easier to understand complex data sets and highlight areas that require attention.
Look for interactiveness
Interactive reports can also be used to facilitate collaboration and decision-making.
Incorporate filters and search functions to make interactive reports. This allows your team to drill down the specific data points, explore different scenarios, and get real-time insights into key metrics.
When creating interactive reports, it's important to keep your team's needs and preferences in mind. Sharing reports with team members and allowing them to comment, ask questions, and provide feedback, can create a more dynamic and engaging reporting process.
Conclusion
Effective CMMS reports are the key to improving maintenance management practices, providing insights into what's working and what's not. By tailoring reports to the needs of different stakeholders, organizations can ensure that the data and metrics presented are relevant and accurate, leading to improved efficiency and cost reduction. Furthermore, it can reveal weaknesses in the maintenance operation.
Crafting reports from the effective CMMS software is important, as it provides the needs and expectations of the audience. Whether it's management, maintenance personnel, or other stakeholders, each group has unique requirements and preferences for the information presented.
Additionally, the report should be easy to read and understand, using clear language and visual aids as necessary. By following these CMMS reporting tips, you can make your reports more informative and actionable, and help in unearthing critical insights, thereby contributing to the overall business success.
Book a Personalized Demo
Learn how your businesses can use FieldCircle to achieve more efficient, transparent, and profitable service operations.
30 Days Free Trial
No Credit Card Required
By submitting your details, you agree that we may contact you by call, email, and SMS and that you have read our terms of use and privacy policy.