Top 8 Benefits of Using Equipment Maintenance Solution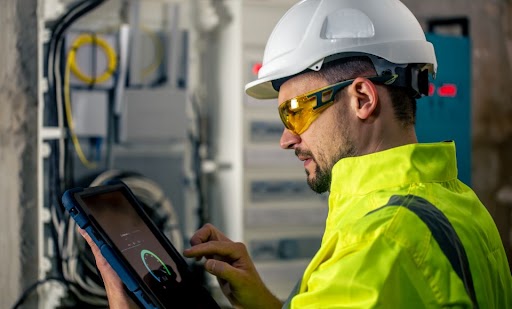 Any industry that relies on equipment for its business must prioritize maintenance management to ensure the smooth functioning of equipment, as they are the life-saving raft to keep the equipment in good condition. Tragically, it is hard to keep up with the maintenance schedules of complex machinery. Without proper maintenance of equipment, downtime may increase, leading to decreased operational productivity.
As per Forbes, "Industrial manufacturers face an average of 800 hours of equipment downtime each year, equivalent to over 15 hours per week. The resulting unplanned downtime is estimated to cost the industry up to $50 billion annually".
With the correct maintenance routines, equipment efficiency, and productivity are increased. This highlights the importance of having an efficient equipment maintenance management system in place. As a result, most businesses are choosing to implement maintenance software to enhance their operational capabilities. They are being driven to the choice due to multiple benefits that a maintenance software for your equipment offers, as we discuss here.
Notable Benefits of Equipment Maintenance Management you can experience on implementing it
Maintenance Management software is a great solution to manage equipment maintenance processes. Here we explore the various benefits of using the software.
Achieving Asset Accountability
The machinery and equipment in your organization are likely to be some of your most valuable investments. To ensure that these assets operate at their optimum level, it is crucial to maintain them properly. Identifying each asset, and tracking its working condition is an essential aspect of equipment maintenance, and this can be achieved through the use of maintenance software.
This software can not only help you keep track of each piece of equipment, but it also enables you to annotate specific information about each of them, such as their serial numbers, makes, and models. This equipment maintenance log can be incredibly useful for tracking the maintenance history of each asset, which can help you schedule preventative maintenance tasks and avoid unexpected breakdowns.
Anticipating Equipment Maintenance Needs
Maintenance software for equipment helps organizations anticipate maintenance needs by tracking equipment performance and planning to schedule before they become problems.
To simplify this, maintenance software has been designed to support three types of scheduling. These types include time intervals, meter readings, and fixed date schedules.
With the time interval scheduling, maintenance activities are scheduled based on a set period. Here, the software keeps stakeholders informed about a piece of equipment requiring maintenance every three months.
The meter reading option bases maintenance on the usage of the equipment. Here, the tool keeps a track of a vehicle requiring an oil change after it has been driven for a certain number of miles.
The fixed date schedule option schedules maintenance based on a specific date or time frame.
The software is equipped with alerts that notify you when a specific type of maintenance is due. This ensures that maintenance activities are performed on time, reducing equipment downtime and preventing any potential issues that may arise from inadequate maintenance.
Streamlined Parts Tracking for Repairs and Replacements
One of the key benefits of maintenance software for your equipment is the ability to help organizations keep track of parts and inventory. This allows industries to monitor their inventory levels, ensuring that they always have the necessary spare parts available when needed. This makes it easy to order and replace parts, minimizing the time it takes to complete repairs and reducing equipment downtime.
This also helps to prevent situations where maintenance activities are delayed or incomplete due to a lack of necessary spare parts. With equipment maintenance tracking and management, organizations can proactively order spare parts and complete repairs and replacements before a breakdown occurs, reducing the need for costly emergency repairs.
Impeccable Records of Maintenance Histories
Having a detailed record of equipment maintenance history allows organizations to know,
When maintenance activities were performed?
What was done? and
Who performed the service?
By maintaining this record, organizations can quickly identify recurring problems and optimize maintenance schedules.
Analyzing maintenance history data helps to determine which equipment requires more frequent maintenance, which parts are prone to failure, and which service providers are performing the most effective maintenance work. This data can then be used to improve maintenance schedules and procedures, and ultimately improve the process of maintenance of equipment which is essential to ensure their longevity and efficient functioning.
Ensuring Compliance with Equipment Regulatory Qualifications
Proper maintenance of equipment is necessary to comply with safety regulations and standards. To ensure the safety of workers, every organization should meet equipment regulatory requirements. By keeping track of equipment certifications and licenses, the software helps to ensure that the equipment is safe to operate and is compliant with all applicable regulations.
This includes certifications and licenses related to equipment operation, such as forklift certifications, as well as environmental and safety certifications, such as hazardous waste disposal certifications.
The software alerts when regulatory requirements change, ensuring that organizations are always aware of any changes that may affect the equipment. There are two important ways in which this helps. First, it minimizes the risk of accidents, injuries, and environmental damage. And second, it helps organizations to stay in compliance with regulations and avoid penalties or fines for non-compliance.
Closely Monitoring Maintenance Costs with Unmatched Accuracy
In the equipment maintenance process, expenses can quickly accumulate, causing a financial burden to businesses. However, managing these expenses with software optimizes maintenance operations and reduces unnecessary spending.
These expenses may include labor costs, equipment rentals, and costs associated with parts replacement. By recording and analyzing this information, businesses can identify areas where they may be overspending and make necessary adjustments to optimize their spending.
The outcome is that this helps in identifying areas where they may be overspending. Further, it assists them in making informed decisions to optimize their maintenance operations. So, apart from saving money, the software also ensures that equipment is maintained at optimal levels.
Enhance Warranty Management
Maintenance software stores all warranty-related information for the equipment, including warranty start and end dates, terms and conditions, and any associated documentation. This equipment maintenance log ensures that the warranty information is easily accessible and organized, reducing the risk of missed warranty claims due to lost or forgotten paperwork.
Moreover, maintenance management software can also automate the warranty claim process, ensuring businesses make timely claims before the warranty period expires. This automation process reduces the risk of human error and enables businesses to maximize the value of their warranties.
Increase Confidence in Capital Planning
Capital planning for maintenance operations involves making decisions about investing in new equipment or upgrading existing equipment. This decision-making process is crucial because capital investments have a significant impact on the financial health of an organization. A maintenance software for your equipment can help organizations to make better-informed decisions about capital investments by providing them with accurate information about the condition of their equipment.
It provides data about the frequency and cost of maintenance tasks for each piece of equipment. This data can be used to predict when equipment will need to be replaced and how much it will cost. With this information, organizations can make informed decisions about when to invest in new equipment or upgrade existing equipment.
Conclusion
Effective equipment management doesn't mean simply that equipment is tracked, but it means that equipment is maintained, assets are managed and investments are planned based on the gathered data and inventories completed in time. By managing equipment with software, it's possible to improve the productivity of assets and act more sustainably.
Thus, a maintenance management tool is an investment that can pay off in numerous ways, from reduced costs to increased efficiency. So why wait? Take the tool's advantage today and enjoy the benefits of streamlined maintenance management!
Book a Personalized Demo
Learn how your businesses can use FieldCircle to achieve more efficient, transparent, and profitable service operations.
30 Days Free Trial
No Credit Card Required
By submitting your details, you agree that we may contact you by call, email, and SMS and that you have read our terms of use and privacy policy.