10 Ways Wholesale Distributors Benefit from Digital Field Sales Operations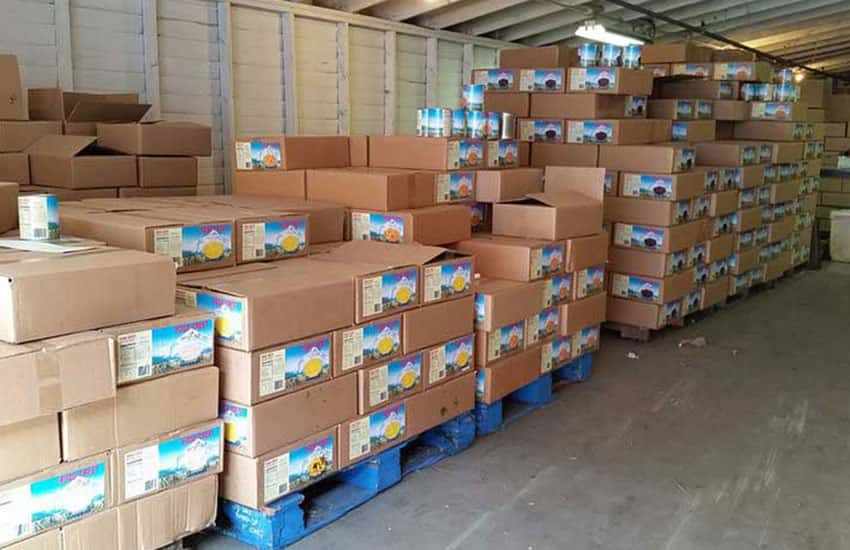 Thanks to "the Amazon effect", today's wholesale distributors are compelled to rely on nobody but themselves. The time of long-term relationships between manufacturers, distributors, and retailers is long over – when it comes to competing in a wholesale B2B marketplace, it's every company for itself.
Increasing reach and revenue is impossible without the technology that improves field sales operations.
Here's how wholesale distributors can benefit from these digital solutions.
1. B2B Sales Are Streamlined and Automated
Only two decades ago, wholesale distributors were considered an indispensable part of the sales puzzle. Retailers simply couldn't order a product from a manufacturer without contacting a distributor first, but technology has changed all this. For better or for worse, intermediaries are no longer needed.
Which means that wholesale distributors are now in direct B2B sales too.
Thanks to the field sales technology, they can optimize their travel plans with route planning. The same solutions allow them to save time on creating sales pitches too, as they are now replaced with interactive catalogs. Everything's streamlined and automated with a little help from ordering apps.
2. Productivity Is Increased on a Team Level
To guide the sales process, these solutions must remain available in the field. This is achieved with cloud computing, which allows sales teams to stay in touch not only with in-house departments but also among themselves. Limitless connectivity is made possible 24/7 across different time zones.
This, of course, contributes to the overall productivity, as wholesale distributors are allowed access to the system and its knowledge base wherever they are and in every given moment. They can touch base with in-house teams on an on-need basis, prior to the sales meeting or during the presentation.
3. Transparency Is Added to the Sales Process
But, the field sales technology doesn't only connect. It also tracks and stores information on each individual prospect, sale, and sales representative, thus encouraging transparency throughout the process. Wholesale distributors are finally given an invaluable insight into their everyday operations.
Not only does this ensure greater efficiency when planning and strategizing, but it also enables better visibility when measuring KPIs. Team managers can see exactly who's done what and in which way, which allows them to copy the best practices on one side and avoid bottlenecks on the other.
4. Company-Wide Cooperation Is Optimized
With every reliable field sales operation software solution being accessible on the spot, sales representatives are now allowed to connect with their fellow teammates via their smartphones, but not in a traditional way. With only a few clicks, they can have their team dashboards at the tip of their fingers at all times.
To say that this facilitates company-wide collaboration would be an understatement. Sales reps can exchange information and documents in real-time, or engage in constructive chats with more experienced colleagues. Whenever they need help in the field, sales technology will provide it.
5. Functions Are Consolidated and Harmonized
Taken together, increased transparency and facilitated cooperation create a framework for cross-organizational success – while transparency drives accountability, cooperation enables wholesale distributors to engage various departments, simultaneously consolidating and harmonizing functions.
This is of vital importance for wholesale distributors who are trying to boost their sales with the omni-channel approach. Powerful sales technology supports multiple channels, but also unites marketing teams, sales reps, and customer support in an effort to create a comprehensive B2B customer journey.
6. Real-Time Data Is Made Available to Sales Reps
Field sales can hugely benefit from real-time data, especially when the potential customer is hard to impress. Since B2B leads are typically slower to convert, sales representatives can use a little help from cloud-based CRM tools, their knowledge bases, and the data they hold on past and current customers.
They are also part of the cutting-edge field sales software systems, and are designed to equip wholesale distributors with all necessary information regarding customer behavior, clients' needs, preferences, and pain points, just as well as individual B2B purchase histories, all accessible in a single click.
7. Cross-Organizational Know About It
What can be said about CRM data applies to cross-organizational know-how as well. A great field sales solution must learn from your business intelligence, all of it, so that it can help you pinpoint patterns, build roadmaps, and forecast potential sales opportunities. It's all possible thanks to cloud computing.
With the cloud being accessible from wherever the sales reps are, it's just as important that this invaluable data is stored safely and managed from a centralized platform. These sales solutions thus serve as locked storage spaces as well, keeping the company's know-how protected from malicious intruders.
8. Clarity on Short-Term Forecasting and Market Demand
Being able to store a great amount of customer data in a single place, field sales software systems are even more helpful when they come with robust analytical features. Most of these solutions are empowered with tools that allow you to interpret this information and turn it into actionable insight.
This enables wholesale distributors, as well as their sales reps, to always stay on top of market demand. Real-time data adds much-needed clarity to both short-term forecasting and long-term strategizing, which ensures data-based problem-solving in the field and decision-making in the office.
9. Sales Rep Activities Are Tracked and Monitored
Tracking and monitoring sales rep activities is of crucial importance in the context of field sales, and these solutions certainly provide you with all the necessary means to stay in the loop with your employees. You can see exactly what they've accomplished thus far and what their future sales schedules look like.
This ability is not about spying on sales reps, but about increasing accountability and boosting productivity. It allows wholesale distributors to measure individual KPIs and determine the best salespeople for certain accounts, but also to uproot inefficiency and bad habits among field salesmen.
10. Conversion Rates Are Much, Much Higher
In one way or another, all this amounts to higher conversion rates. Be that thanks to the automation, better productivity, transparency, smoother cooperation, or real-time access to actionable data, field sales solutions provide an infrastructure for wholesale distributors to use as the foundation for sales.
Even though the full potential of modern-day sales technology is yet to be unlocked, wholesale
FieldCircle is into transforming how global enterprises manage their field sales and field service teams. Our comprehensive and easy-to-use field service management software helps enterprises leverage the power of cloud, enterprise mobility, IoT, business intelligence and data analysis to boost the performance of your sales operations. Our intuitive field sales management software is tried, tested and trusted by numerous businesses around the world.
Book a Personalized Demo
Learn how your businesses can use FieldCircle to achieve more efficient, transparent, and profitable service operations.
30 Days Free Trial
No Credit Card Required
By submitting your details, you agree that we may contact you by call, email, and SMS and that you have read our terms of use and privacy policy.