Empower Your Field Sales Team to Excel
Get more visibility, transparency and improved field sales effectiveness for your business with our top-rated
field sales management software
.

No Credit Card Required

30 Days Free Trial

No Credit Card Required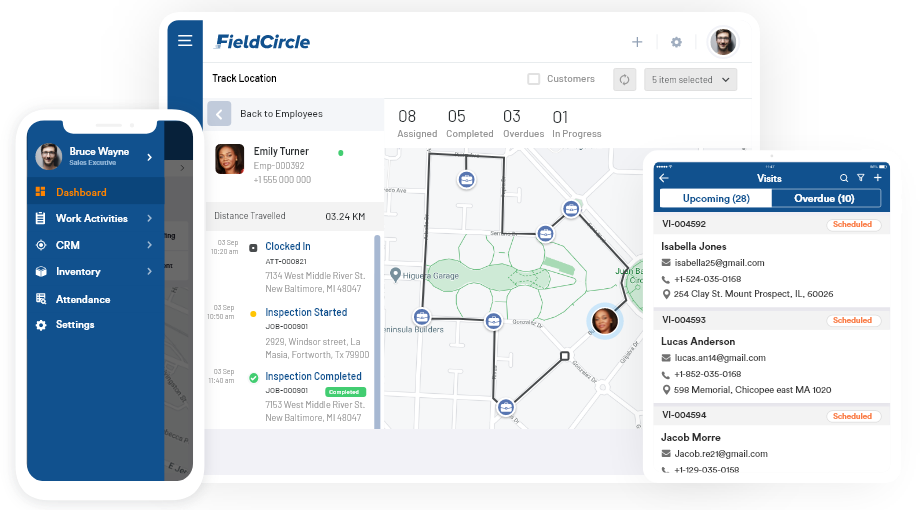 Features That Empower You to Drive Growth
Our solution addresses every stakeholder's needs and facilitates them with technology and tools to do their jobs in more efficient and effective way.
How you may transform your business
with FieldCircle?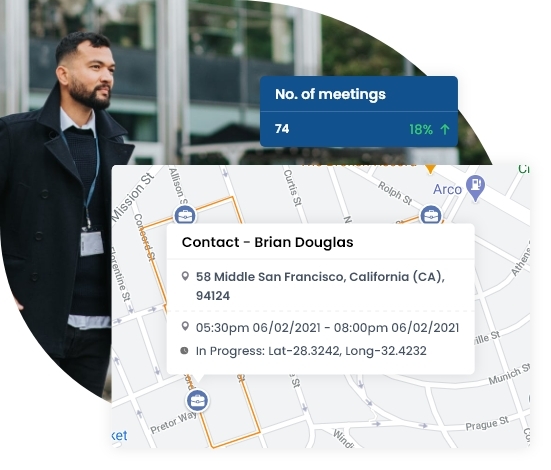 Increase Sales rep efficiency and operations transparency
Attain control and visibility of your team's field activities and take effective measures.
Effective utilization of your reps' time leading to time-saving and more visits.
Plan and utilize your resources in an improved way.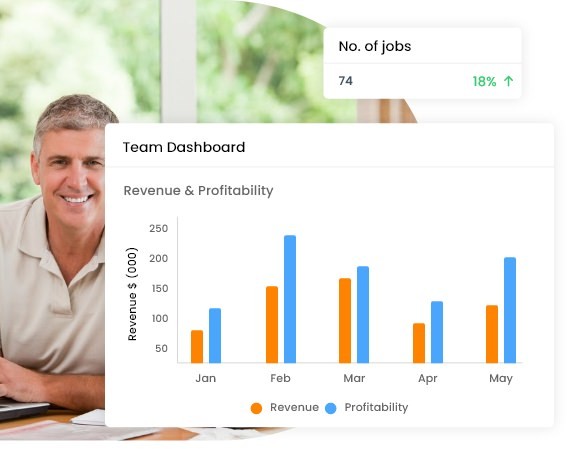 Drive profitability and revenue to the next level
Improved sales reps' efficiency and effective utilization mean less time wasted and more revenue earned.
Transparent operations that help you address claims and reimbursement validations and spend less.
Reduce delivery time with better route mapping and planning.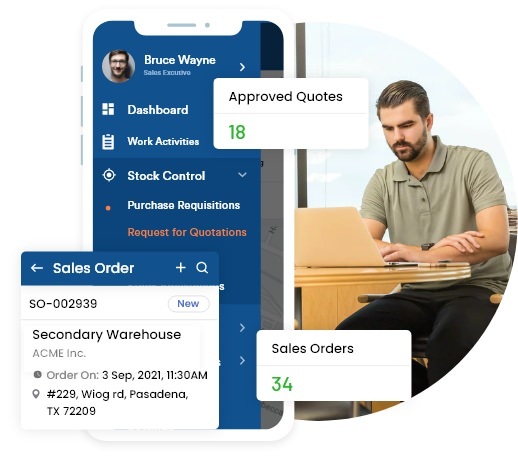 Take the customer experience to the next level
Improved customer and channel partner engagement that leads to improved customer lifetime value.
With customer/channel partner app, a seamless buying experience helps improve retention by 20-22%.
Purchase analytics & intelligence to strengthen decision making.
Leveraging Field Sales Management Software to Improve Sales Efficiency
FieldCircle is a powerful tool to streamline sales processes. The software enables the sales professionals to set measurable and realistic targets and close sales in a reasonable time frame. Using this intuitive tool, you can create robust customer profiles, identify their requirements, deliver them exactly what they need at the right time and at a sustainable cost.
Field Sales CRM: Innovation with Integration
With FieldCircle, salespeople can optimize their schedule, prioritize their task, and attend the needs of key customers instantly. Our CRM solution is powered by innovation and integration that enables sales professionals to segment data and gain valuable insight out of it. You can track all the communication with customers and adopt a proactive approach to customer handling.
Choose Simple Field Sales Mobile App for Business Empowerment
FieldCircle is intuitive and incredibly user-friendly. It helps the sales team synchronize their activity and quickly share and update information for more collaboration and effective work. Our field sales management app is an excellent choice for businesses looking for a powerful yet flexible solution to manage their sales activities.
Read More
Field Sales Mobile App for Sales Reps,
Retailers and Distributors
FieldCircle field sales management mobile app is available on both iOS and Android (smartphones and tablets) and provides on the go access of relevant modules to respective roles and stakeholders.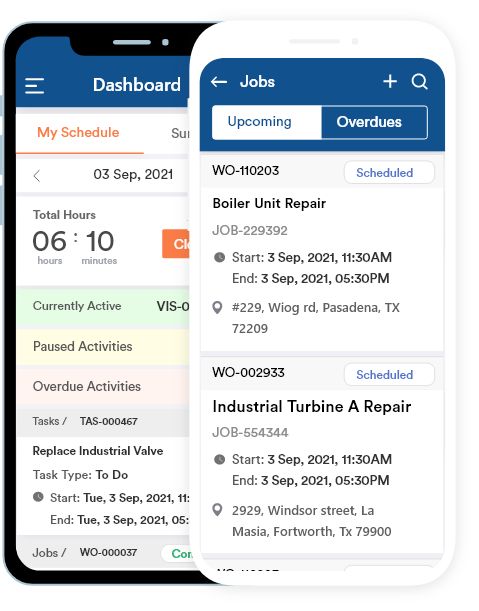 Work on the go

Perform and manage all kinds of field activities on the go, on-time in real-time.

Validated visibility

Validated visibility- Geo-tagged, time-stamped inspections, and work orders with complete visibility of who worked where and on what.

Collaboration

Remove dependencies with real-time collaboration, paperless approvals and e-sign off.

Offline support

Enable you to work in remote, low reception areas, save the data/ information locally and auto-syncs when reconnected to the network.

Insight in the pocket

Dashboards and insights for technicians that keep the team aware of the goals based on real-time information.
Trusted by customers across the globe
Our top-rated web portal and mobile app field service management software
let you manage everything in one place.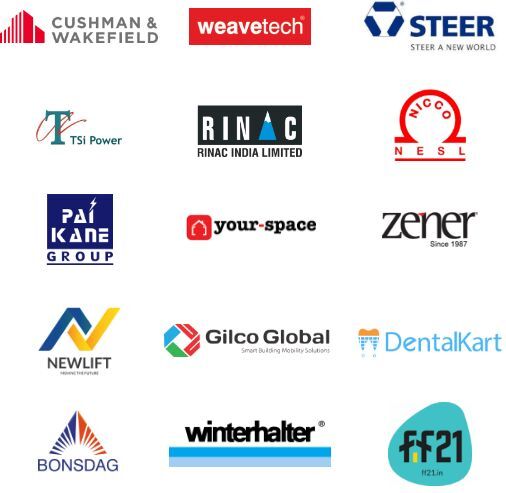 Why they chose us, in their words:
Highly configurable to our business processes
Simple and easy to use interface
Complete hand-holding in onboarding and importing data
Proactive and humble team that cares for our success
Blogs
Our featured blogs sharing insights on field force automation, applicability and latest trends in industries
+Show blog
Book a Personalized Demo
Learn how your businesses can use FieldCircle to achieve more efficient, transparent, and profitable service operations.
30 Days Free Trial
No Credit Card Required
By submitting your details, you agree that we may contact you by call, email, and SMS and that you have read our terms of use and privacy policy.