Tools that Build Trust for Insurance Assessors
Fast-track your investigative inspections with accuracy and clear validations to merit your survey and diagnosis with an
insurance management software
.

No Credit Card Required

30 Days Free Trial

No Credit Card Required
Your partner in achieving customer success
and business growth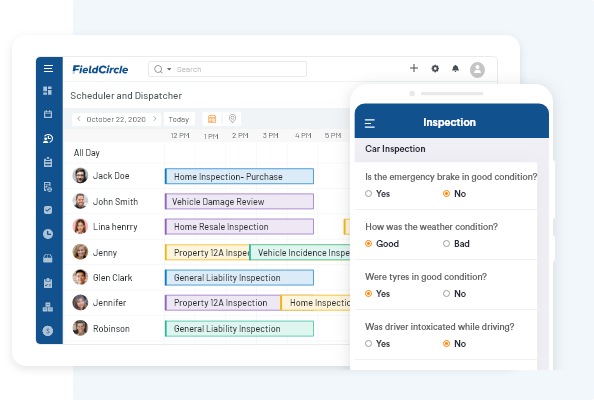 Automation from the first call to the claim is closed
Manage diverse range of claims data in one place
Schedule and dispatch field surveyors and inspectors with just few clicks
Enable upload and download of photos and proof of inspection directly from the field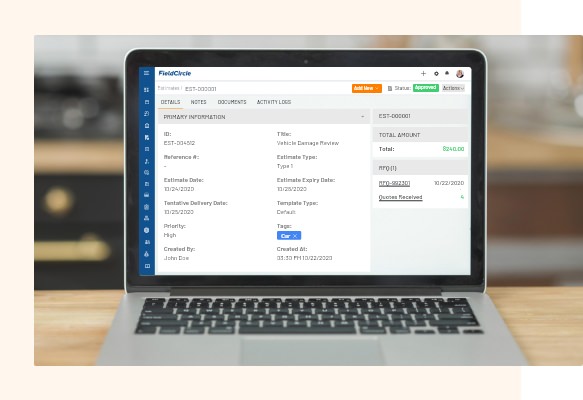 Execute operations at faster speed and reduced cost
Speed up the operations to reduce the response time
Optimize routes, track and monitor field activity to control cost
Plan and align resources to increase first-visit effectiveness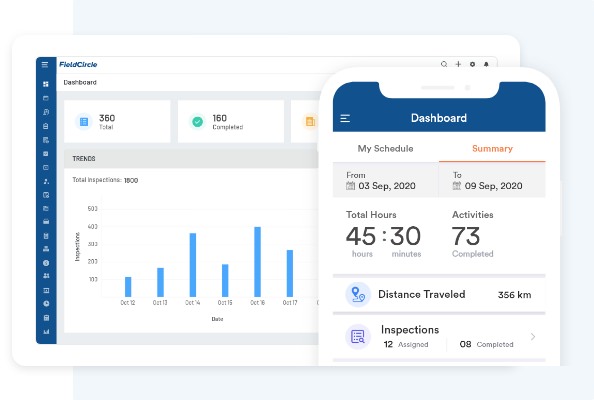 Bring transparency and accuracy in field operations
Greater transparency in operations enables you to improve the outcome levels & make smarter decisions
Collect, analyze, and store data to gain insight
Get functionality to interpret data more efficiently
Powerful dashboard for data visualization
Top features of FieldCircle insurance estimating software to maximize operations efficiency
Insurance Agent Management Mobile App Solution
FieldCircle insurance agent management mobile app is available on both iOS and Android (smartphones and tablets) and provides users on-the-go access to relevant modules based on respective roles and permissions.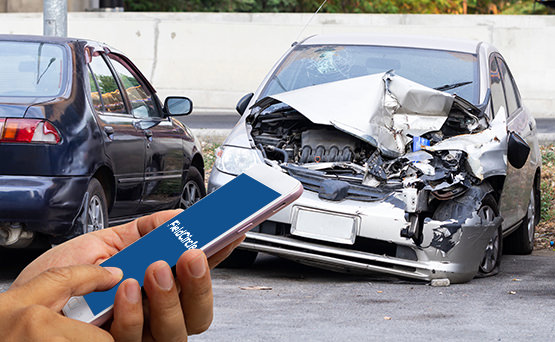 Provide mobile access to all the relevant information
Integrated geofencing location alerts, date, and entry/exit activities
Get in-the-field updates to plan schedules in real-time
Insurance agency software to improve operational accuracy
Our insurance agency software automates document management processes to improve operational accuracy. The software allows you to improve compliance and drive down the service management cost to increase profitability. Our insurance agency management software is a powerful solution for business leaders who like to stay on top of competition.
Manage Your Business Efficiently With Insurance Agent Apps
Differentiated products are the ones that mark their success in the industry. FieldCircle's insurance policy management software is the one with features like risk and compliance management, customer relationship management, etc. The suite of features offered with our insurance agent apps is just great to thrive in today's insurance marketplace.
Insurance Agent Mobile App for Business Empowerment
FieldCircle's insurance agent mobile app is highly configurable having a client-centric interface that manages policy administration life cycle of your insurance business. The comprehensive insurance estimating software view leverages billing adjustment, information sharing, and risk control. The administration solutions are fully automated that ease the workflow and decision making.
Learn how YourSpace grew its revenue by 28% with FieldCircle
Why they prefered us
Simple and easy to use interface
Complete hand-holding in onboarding and importing data
Proactive and humble team that care for their success
Over 200 customers trust us to drive revenue growth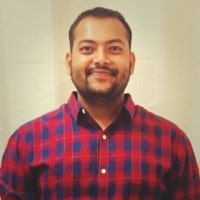 Sandeep Aggarwal, Director and Co-founder
Dentalkart
Achieved 35% increase in revenue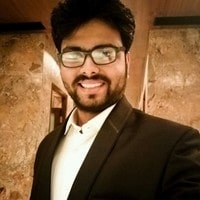 Dhiyavasu Bhadauria, CEO
EventGraphia
Increased team productivity by 22%
Book a Personalized Demo
Learn how your businesses can use FieldCircle to achieve more efficient, transparent, and profitable service operations.
30 Days Free Trial
No Credit Card Required
By submitting your details, you agree that we may contact you by call, email, and SMS and that you have read our terms of use and privacy policy.