We Help You Achieve Operational Excellence
Empowering co-living businesses to achieve operational effectiveness
and become more efficient & profitable.
No Credit Card Required
30 Days Free Trial
No Credit Card Required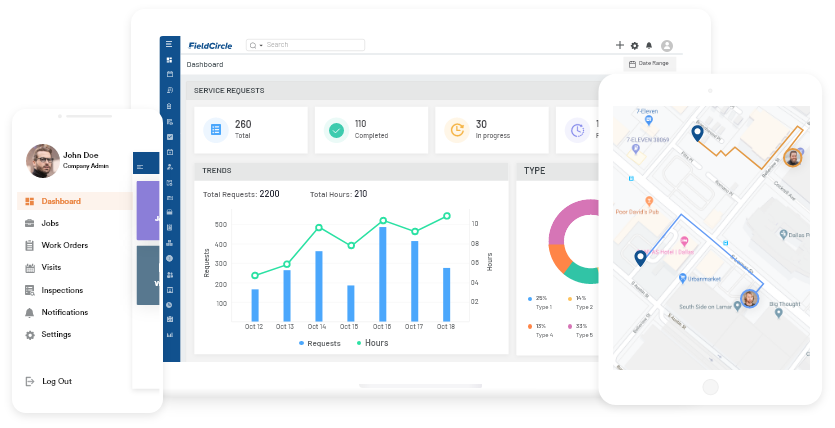 How we can help you
We empower you to manage your business processes in auto-mode with visibility and control.
Save 12-18% in operations cost by preventing money leakages and other pilferages.
Features That Empower You to Drive Growth
Our solution addresses every stakeholder's needs and facilitates them with technology and tools to do their jobs in more efficient and effective way.
Plan and manage your housekeeping and food item inventory more
effectively and save over 15% in cost.
Blogs
Our featured blogs sharing insights on field force automation, applicability and latest trends in industries
+Show blog
Book a Personalized Demo
Learn how your businesses can use FieldCircle to achieve more efficient, transparent, and profitable service operations.
30 Days Free Trial
No Credit Card Required
By submitting your details, you agree that we may contact you by call, email, and SMS and that you have read our terms of use and privacy policy.