Customer Happiness: How Field Service Technicians Hold the Key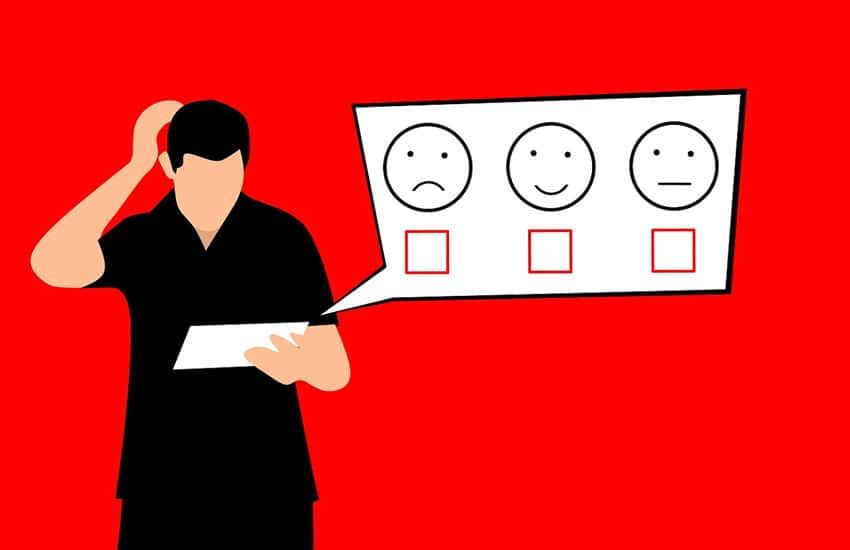 What do you do when you have a problem?
You talk to people. You seek help.
When a customer has an (unresolved) problem they talk to people—on social media, at homes and offices, in gatherings.
The word spreads.
Now, for many of your prospective customers, you are a company that has not been able to solve "that problem" (one rarely remembers) of "that client" (no one remembers). All they remember is that "once upon a time" your company failed to deliver good service to a customer.
Do you know it takes 12 positive experiences to compensate for the damage done by one unresolved negative experience?
It means every service delivery is important. Every customer is crucial. And customer happiness is more important than you have thought if you don't want to get indulged into the endless cycle of resolving negative experiences.
Today customer service practices have evolved tremendously. Customers are more empowered. They are aware of proper channels to talk about their issues on the direct platform—the company's support platforms and indirect platforms—social media.
Why do Field Service Technicians Hold the Key to Customer Happiness?
Technology is playing a key role in shaping the field service market. For every empowered customer, there is a field service technician who can use the latest technologies like a field service app or AR glasses to understand the customers' preferences, learn what they want, and is capable of delivering the services at their best.
In the current market landscape, businesses, regardless of size, have empowered their field tech professionals to better represent their company by focusing on multiple aspects of customer happiness, ranging from customer acquisition to customer retention and churn reduction to contract renewals.
And yet there is no dearth of challenges.
A service mechanic when at the customer's location is the face and voice of the company. The problem is that each customer is different and so are the skills and capabilities of the field service technician. It is possible that one customer does not have too many expectations from the IT field service technician but another wants it to be perfect in different aspects of field service such as knowledge, experience, and overall presence.
In such scenarios, how can a company set metrics for customer happiness? And this is not the only problem. There are many more.
Challenges Faced by the Field Technicians in Keeping Customers Happy
Let's evaluate field service management challenges faced by field maintenance technicians so that we can further analyze the possible solutions to boost customer happiness.
1. Not Listening to Customer Grievances and Doing Something Positive About It
A field technician has multiple jobs to complete in a day. So, when a customer talks about their grievances in detail, they may take it as "ranting" and dismiss the complainers.
In some cases, customers actually try to be sarcastic or not able to keep their emotions in check. Field technicians are human too. When reacting to the customers' burst out in a similar manner, they run the risk of turning a larger audience against them or say against the company for the sake of a few.
What if such "ranting" customers are handled with empathy?
You get "brand advocates"!
A field service technician should be properly trained to bring customers to a point where they can provide relevant details quickly and handle a burst-out with empathy. Besides, they must also be provided with a platform to transfer the details to the concerned people in the company so that the problems could be quickly addressed and tracked for future reference.
2. Inability to Provide Personalized Touch to the Matter
It is a fallacy to assume that "getting personal" is not a business behavior. For example, it's been a long time since salutations in customer service emails have been replaced with Mr./Miss or "Dear" to the name of the person. Addressing a person by their name in a business email gives a personalized touch.
NOTE: Getting personal doesn't mean to intrude their personal space. Avoid doing that at all costs.
We simply want to point out that technology has covered a long journey and you must empower field technicians with technology to get personally involved in the problems of the customers and provide a long-standing solution. Using a field service scheduling program to serve according to the availability of the customer is a sort of personalization also.
In the field service space, it is difficult to isolate the company from a field technician. They both are the same at a time when providing the service to a customer, and so when the field service technician gets personal to resolve a specific problem, it is actually the company that is getting a boost.
But to provide personalized services, field technician requires an overview of the problem and solution, and that too instantly, which is difficult if the company is still using paper-based processes and traditional means of communication. Obviously, you have to know the person and the problem thoroughly to provide personalized service.
3. Irregularity in Capturing Feedback
Capturing feedback is one of the most persuasive methods to set the customer happiness index. Many companies find NPS (Net Promoter Score) as a reliable method to capture the feedback on the metrics of customer happiness.
As with the other means such as forms, most of the customers do not take much interest in writing the details about the quality of service or simply get frustrated, which ultimately reduces customer happiness.
If you are heading a business, you can use mobile apps to take the feedback of the customers through NPS, a common features of FSM software,  to quickly end the feedback-capturing process and for more meaningful insight.
4. Keeping the Word
When a customer is promised that issue will be resolved in a particular time frame, then it must be done so. If your field service operations are paper-based or manual, chances of breaking a promise or not keeping the word increase due to manual errors. It could happen with your most dedicated field service technicians as well.
Broken promises hurt. No matter whether we are a kid or adults, or in our personal lives or business.
Phrases like "let us check the issue first" or "at the moment, we have no idea of the problem" have no place in the field-service market, no matter how honest you are trying to be. These phrases can break the morale of the customers.
You have to promise them you will be able to resolve the issue in a certain timeframe. And to do so, you must know the cause of the issue in advance.
5. Inability to Identify Loyal Customers and Reward Them
According to the Bond Brand Loyalty report, 73% of customers are likely to recommend companies with strong loyalty programs. A good loyalty program tempts customers to stay with the company.
As a field service technician is a bridge between the company and the customers, they are in a better position to identify loyal customers. Companies can create a robust loyalty program such as birthday coupons, double points, or gifts to improve customer happiness.
The challenge is to identify loyal customers. Empower your field technicians to identify a loyal customer right at the location and provide them with freebies.
6. Lack of Social Media Monitoring
Social media monitoring is the most convenient way to check the mood of your customers. When monitoring, consider these important questions:
Is there a problem that can be solved?
Are there any questions that you can answer?
How can you interact with them to convey your messages?
It is possible that when a customer is not happy with the quality of service, they take their issues on social media. By effectively monitoring the social media activities of your customers, you check their grievances for a quicker and more effective resolution—which is important as well considering the presence of a larger audience on the platform.
Do you face similar challenges?
Address these challenges by empowering your field team with the right technology tools and customer-facing skills, and you will see a tremendous change in your customer lifetime value, customer retention, and referral business.
Book a Personalized Demo
Learn how your businesses can use FieldCircle to achieve more efficient, transparent, and profitable service operations.
30 Days Free Trial
No Credit Card Required
By submitting your details, you agree that we may contact you by call, email, and SMS and that you have read our terms of use and privacy policy.