Discover the 7 Key Benefits of Real-Time Customer Feedback in Field Service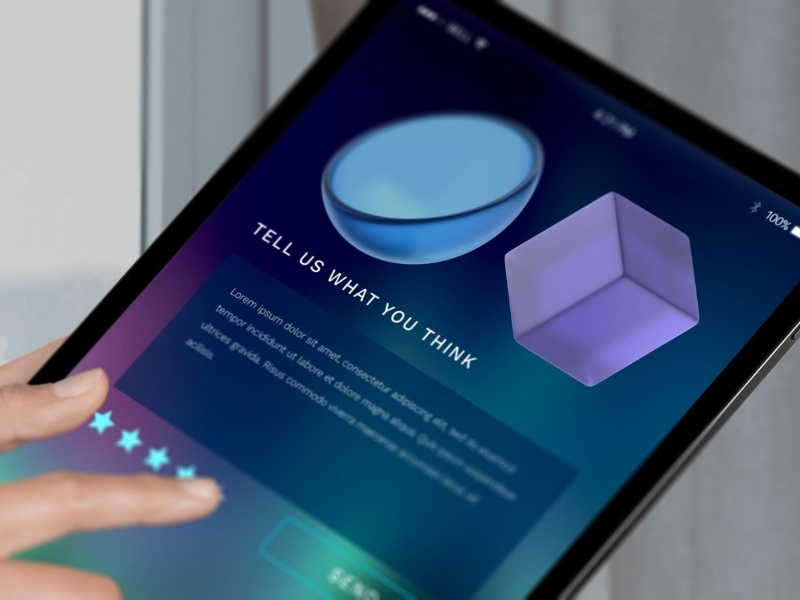 Companies that listen to their customer feedback grow 10 times faster – I'm pretty sure you have heard this phrase many times. Almost every customer likes to share feedback about the service they received. If it is real time customer feedback, it acts as an added advantage for service-based companies.
Especially in field service management companies, real-time customer feedback gives the potential to drive success. Allowing customers to say exactly what they feel about the service, the experience, and their sentiments helps field service companies to improve overall customer satisfaction.
In this context, real-time customer feedback is a powerful tool that can help field service management teams understand their customers' needs and address their concerns promptly. In this blog post, we'll explore the importance of real-time customer feedback in field service management.
Real-time feedback captures the thoughts and feelings of customers, the moment they are experiencing the service. Here are the reasons why now is the time to get real-time feedback.
Customers desire it, so real-time feedback
Every customer like to give immediate feedback. They need to address the service issue immediately. According to Harvard Business Review, if the complaint is resolved within 5 minutes, the customer likes to become loyal to the company.
Also read: Customer Happiness: How Field Service Technicians Hold the Key
When field service companies show a genuine interest in their customers' opinions, it can improve customer satisfaction and loyalty. This means that customers feel valued and heard, which can translate into a more positive perception of the brand and increased loyalty.
Improves your service
Many companies are now prioritizing the delivery of exceptional customer experience as a service in order to differentiate themselves in a crowded market. When you are collecting feedback from customers in real time, you can identify problems quickly and address them before they become more significant issues. This feedback management system allows you to improve your service quality and ensure customer satisfaction.
Know where to grow
Real-time customer feedback helps to identify areas where you can grow your field service business. By understanding what customers like and dislike about your service, you can adjust your strategies and operations accordingly.
This helps you stay ahead of the competition and ensure your business is meeting the needs of your customers at the earliest.
Facilitate quick improvements
Real-time feedback from mobile field service management software helps identify and resolve customer issues quickly. Suppose a customer reports a problem with a service; the FSM provider can collect and analyze feedback promptly. By identifying the root cause of the problem, they can dispatch a technician to resolve the issue.
Using the feedback provided, the technician can diagnose and fix the problem quickly. This approach builds trust with customers and prevents damage to the company's reputation.
Reputation is crucial, it prioritizes
Collecting real-time feedback demonstrates that a business values its customers' experiences and opinions beyond just closing a sale. When field service companies act promptly on customer feedback, it can lead to customer delight and fuel customer retention.
As a result, satisfied customers can turn into brand advocates, which can positively impact a business's reputation and revenue over time.
Foster stronger relationships with customers
Building strong relationships between companies and customers is key to fostering loyalty. Consistent excellent service and actively engaging in dialogue with customers can lead to long-term client relationships.
By soliciting and acting on customer feedback, FSM businesses can demonstrate their commitment to providing valuable services and building a customer-centric culture. Ultimately, this approach can help create satisfied and loyal customers who are more likely to stay with a business through thick and thin.
Improve customer retention rates
Satisfied customers tend to stay with you, while dissatisfied customers are likely to look for better alternatives. Collecting feedback regularly can help businesses understand their customers' satisfaction levels and identify areas that require improvement. By promptly addressing dissatisfied customers' concerns, businesses can win back their trust and even increase their retention.
An unhappy customer who had a problem resolved quickly may become a more loyal customer than one who has never had any issues with the business. Therefore, real-time feedback can be a valuable tool in improving customer retention rates.
Prevent negative word of mouth from spreading
Real-time customer feedback helps you prevent negative word of mouth from spreading. By identifying and addressing issues quickly, you can prevent dissatisfied customers from sharing their negative experiences with others. This can help protect your reputation and prevent long-term damage to your business.
Also read: Habits of Service Technicians That Affect Customer Experience
Final thoughts
Soliciting real-time feedback from customers can enhance field service business customer satisfaction. It helps to mitigate negative field service customer experience and foster customer retention. FieldCircle, a field service management software, understands the importance of collecting customer feedback and taking meaningful action.
So, it is important to implement a robust field service CRM with a feedback mechanism that not only enhances customer experience but also allows field service companies to stay ahead of the competition by offering personalized and efficient services. Therefore, businesses must prioritize real-time customer feedback and make it an integral part of their field service management strategy.
Book a Personalized Demo
Learn how your businesses can use FieldCircle to achieve more efficient, transparent, and profitable service operations.
30 Days Free Trial
No Credit Card Required
By submitting your details, you agree that we may contact you by call, email, and SMS and that you have read our terms of use and privacy policy.