The Art of Building a High Performance Field Service Team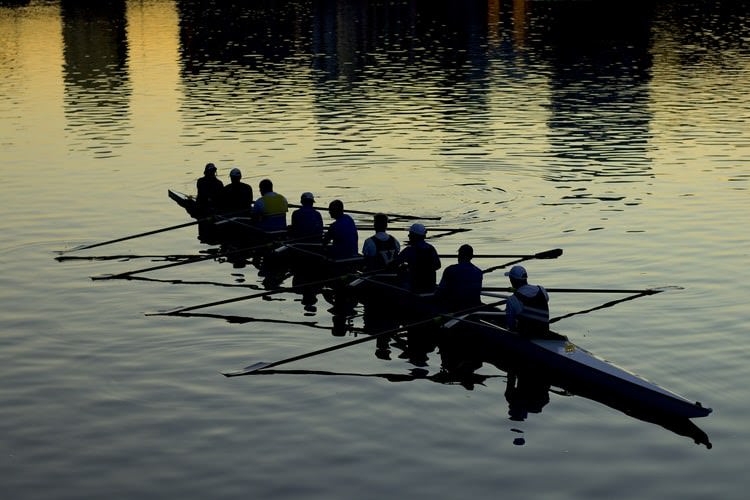 When you look at your field service team, do you see a team that is diverse yet committed to a common vision, dispersed yet works in collaboration? A team that "makes it happen" even when the plan goes wrong?
If so, you are one of those field service leaders who have mastered the art of building and managing people—one who knows people and "enables" them to thrive.
According to this HBR article, J. Richard Hackman, who began studying teams in the 1970s, discovered in his 40 years of research that certain "enabling conditions" are critical to teams' success. The HBR team also conducted similar studies to find that "Hackman's conditions— a compelling direction, a strong structure, and a supportive context"—are imperative to ensuring team effectiveness.
In our experience of working with field service teams and leaders, we have seen similar conditions that sort of work as a foundation for building high-performing field service teams, and have been a clear indicator of whether the teams will succeed or not. Some of the most important ones are-
Process
A process sets up the foundation of how your field service team interacts with your business, office, and customers to transform an input into output. The kind and quality of interaction changes at different milestones in the process and so does the requirements. Field teams must be:
Provided with a workflow that is well-connected, transparent, short, free from roadblocks, and designed to cover a wide spectrum of in-the-field what-if scenarios. The workflow should support liasioning with cross-functional teams and internal users to seamlessly deliver the job, and not add complexities.
Equipped with essential resources at each milestone such as information, tools, and enough time at hand to complete repairs and simultaneously build positive relationships with clients. Field teams empowered with audio-visual communication and tracking and monitoring tools have a higher possibility to coordinate event logistics and perform jobs more efficiently and promptly.
Also, a field service workflow must serve all—company, field service team, customers, and vendors. It does not necessarily have to be an "epitome of servitude", but definitely should facilitate direction to the teams to perform a task, engage vendors properly, and assure customers that they have been heard, and will be served by the best.
People
People are the backbone of the field service industry. From bringing in new people in the process to nurturing them and providing a rewarding and satisfying career, every aspect requires empathy, trust, and patience from the leadership teams.
While this may seem to be a normal process where employees onboard, train, perform and someday, quit; it's of great importance that the right people are brought in who can become your lifetime brand advocates and reflect your business' values to the customers they interact with. At different stages of employment like following, people must be handled properly and provided with the necessary support to maximize the outcome:
Hiring
There are many biases and preferences that dominate hiring decisions. The most common one is that the candidates must have experience in a similar domain; the best is to have worked with competitors. Another is to have exact skills as required to fulfil the job criteria.
While these factors offer a shortcut to measure the candidates' knowledge and experience, they are regressive and restrict the entry of fresh candidates in an industry, which generally struggles with a talent shortage.
Maintaining a fair ratio of fresh talent and those that possess deep technical knowledge has been an effective hiring strategy for service businesses across industries. While training these fresh techs may seem daunting from financial and other perspectives, its long term benefits will give you every reason to invest in it.
Onboarding
A formal onboarding process is necessary to make the new team member aware of their goals, policies, standard practices and safety guidelines. Sometimes companies sweep such processes under the rug because of the extensive workload or assume that the candidates will learn them while working, which does not usually happen.
A proper onboarding process can illustrate to them what department or individual is responsible for what part of the process from start to end. Besides, it can help them understand the company's expectations from them so that they can align their conduct with the job requirement from the very beginning.
Training
Field technician training could be provided on three aspects:
The first is based on skills—to effectively diagnose the problem, determine the solution, and successfully perform installation, repair, maintenance and test tasks.
The second is communication—internal as well as external. It could be properly communicating any foreseeable problems to the authorized personnel at the earliest indication. Likewise, communication to external stakeholders like customers or other teams, proper guidelines and formal training helps deliver a seamless service and brand experience.
And the third is safety—to operate safely, following all the procedures and protocols.
With the advancement of technology, delivering such training isn't cost intensive and can be a fun-filled experience for the teams, and should be carried out at regular intervals as they help in not only up-skilling or polishing the current skills but also builds a better employee-employer relationship.
Tech Enablement
Empowering technicians with next-generation technologies such as field service program, IoT, AI, mobility, enterprise asset management tools, CMMS for asset performance management, communication tools and cloud solutions, and data analytics can not only improve service and maintenance team performance and affect overall profitability but also impacts the brand, as an employer, in a positive way.
For instance, "80% of technical experts in the field service industry believe that AI enhances workforce skills and efficiency," according to an HSO report. A report by Mckinsey reveals that use of dynamic dispatch could improve field service technicians' productivity by 10-20%. Similar levels of increase in customer satisfaction could be achieved by anticipating service needs before the incident, according to the same report.
Recognition & Rewards
Long, unpredictable hours on the road, various protocols and compliances, pressure to be right every time, and customer handling could drain the energy and a lot of times, break the morale of any team.
To counter this problem, field service leaders can create a proper reward system that could keep the team motivated. It could be as simple as adopting certain field service metrics that cover a wide spectrum of the field job so that every member of the team can get equal attention and appreciation for their role in the team's success. Based on the merits, individual members could be rewarded and appreciated for their efforts.
Infrastructure
Infrastructure directly impacts field teams' performance and productivity, as it facilitates movement between people, processes, and goods. Any bottlenecks or complications can slow down the movement thus affecting the service resolution time and the quality of service as well.
Hence the focus here should always be on improving systems that enhance every aspect of people, processes, and tools. The simplest example could be replacing paper-based processes with digital systems that could improve operational performance.
Culture
According to a Deloitte report, "94% of executives and 88% of employees believe a distinct workplace culture is important to business success." Often the problem with the workspace culture is the disconnect between executives talking about culture and those who have to embrace the culture.
Most times, executives have an inflated sense of company culture and how that culture should be expressed in the organization. Whereas employees want something simple, and handy, which they correlate with their existing goals and ideas of workspace culture.
Deloitte's report clearly reveals the reason for this disconnection—most times, executives rank tangible elements (financial performance and compensation benefits) as the highest factor for culture-building, whereas employees rank intangible elements such as candid communication, recognition, and access to leadership as the highest.
As is the case, field service leadership teams need to evaluate both factors in order to build a culture where field teams feel professionally secure and recognized. And where they could easily talk about their professional aspirations, accomplishments, and grievances with the leadership teams.
Importantly, this culture and the values will indirectly reflect in the interaction between your customers and techs, and thus is one of the most important aspects leaders must focus on.
Knowledge Management
The talent shortage is a looming threat in the field service industry.
Amidst the report that "25% of experienced field service technicians would be resigning each year," field service leaders have to lead the battle on two fronts:
The first is to prevent knowledge/talent loss when the person of true expertise decides to leave the company. It could be done by creating a knowledge repository of processes involved in performing the most common and critical maintenance activities. Each document/video in the repository should contain vivid detail of the process, right from the diagnosis of the faults to determining the proper solution in text, image, video, and audio formats.
And the second is to ensure 24X7 accessibility of accurate information to the field service teams, especially to the new techs. Anytime, anywhere accessibility could help field service teams to respond to customers' technical questions properly, stay on top of policies, standards, and safety guidelines, and get technical support whenever required.
While these may not be the only factors that contribute to building great teams, they certainly create a big difference in how an organization behaves and how it's employees perceive it.
Lastly, these are not a one-off exercise but something that needs regular evaluation and optimization so that your business and team remain on a growth trajectory.
Schedule a demo to learn how FieldCircle can help you build a high-performance team.
Book a Personalized Demo
Learn how your businesses can use FieldCircle to achieve more efficient, transparent, and profitable service operations.
30 Days Free Trial
No Credit Card Required
By submitting your details, you agree that we may contact you by call, email, and SMS and that you have read our terms of use and privacy policy.