The top 6 Advantages of Implementing Workflow Automation for Field Service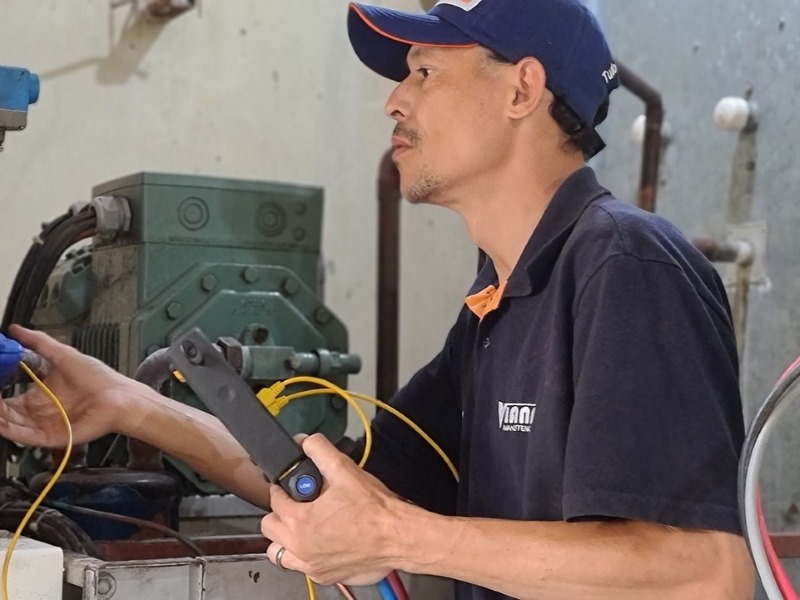 In spite of having the most skilled and competent workforce for key service processes and being equipped with the latest technology, the productivity, and efficiency of field service are not at optimal levels. With the growing complexity of field service operations, manual management of field service workflows can become cumbersome, time-consuming, and error-prone. So, is taking steps toward field service workflow automation the answer?
Cutting out redundant tasks to accommodate changes in field service operations and eliminating repetitive tasks in process workflows are important steps in optimizing field service business operations. So implementing workflow automation gives major changes in the field service business.
In this blog, let us discuss the advantages provided by workflow automation in the field service business.
Process inefficiencies and bottlenecks
Field service companies that rely on manual methods to manage their operations are well aware of the inefficiencies and inconsistencies that come with it. Manual processes often lead to errors resulting in lack of transparency and visibility. The implementation of workflow automation eliminates redundancies and repetition.
Field service workflow process automation allows businesses to gain insights into their FSM operations by providing detailed process analytics. By analyzing these analytics, businesses can identify areas where inefficiencies and bottlenecks exist. This insight can then be used to streamline workflows and optimize field service operations.
Costs and profitability
Field services incur significant costs when their processes involve multiple repetitive steps. This can tie up resources for an extended period, causing delays in other processes that share these resources. Such delays can result in significant losses for the field service. However, automating these processes eliminates the repetitive steps, which in turn saves time and resources.
By reducing the number of steps involved in a workflow process, optimal resource utilization is achieved, resulting in cost savings and improved productivity. Workflow automation helps standardize processes, enabling faster completion with fewer resources. The right field service automation software can enhance team productivity and lead to cost savings.
Move toward task completion
Manual management of various tasks simultaneously can lead to confusion in workflows. However, workflow automation streamlines tasks, reducing the need for manual effort. With workflow automation, various field service operations can move smoothly toward task completion. Automated workflows ensure that tasks are completed in the most efficient manner possible, with fewer delays and errors.
By focusing on one flow, employees can complete tasks on time, enhancing productivity and efficiency. According to a recent survey conducted by Forbes, the majority of employees (73%) carry out more than 50 recurring tasks every week.
Collaboration and connectivity
The absence of automated processes in field service often results in unclear communication channels. Technicians may not know who to approach for queries, clarifications, or issues, creating confusion and inefficiency. Identifying delays in such processes becomes an onerous task, consuming valuable time and resources.
On the other hand, workflow automation enables seamless communication among stakeholders and tasks. It establishes clear communication channels for teams to seek answers to their queries, enhancing productivity and fostering better relationships with management. Clear communication allows employees to work more efficiently and complete tasks more effectively.
Accelerates transparency
Workflow automation is rooted in clearly defined rules and tasks. These tasks follow a set of predefined rules that outline the sequence of workflows and the desired outcomes for each step. Each task within the workflow has designated technicians responsible for its execution. By utilizing workflow automation, automation field service engineers gain a clear understanding of their responsibilities and expectations for each task. This eliminates confusion and ambiguity in task management.
Moreover, automating field service workflow provides transparency and visibility into the workflow process. Technicians can easily track the progress of each task, and adjust accordingly to maintain productivity.
Enhanced productivity
Automated workflows facilitate task completion without requiring human intervention, freeing up technicians' time to focus on more important tasks. This additional time allows technicians to work on tasks that require more attention and creativity, resulting in a sense of fulfillment and satisfaction with their work. Automation reduces the likelihood of mistakes, which further contributes to technicians' confidence in their work.
Efficient task completion not only enhances technicians' productivity but also creates opportunities for the company's overall success. The timely completion of tasks accelerates the workflow process, contributing to a more efficient and productive workforce.
Conclusion
Over the next few years, field service organizations are expected to increasingly adopt broader workflow automation across their operations. Despite recognizing the importance of automation, many field service businesses prioritize more immediate and pressing operational tasks, causing automation to take a backseat. However, by using field service technician software, businesses can gain a competitive advantage through the implementation of intuitive workflows that enhance productivity.
For those seeking assistance in setting up and optimizing automated workflows, reach to our expert team, and get started on your journey towards field service workflow automation with greater efficiency and success in field service.
Book a Personalized Demo
Learn how your businesses can use FieldCircle to achieve more efficient, transparent, and profitable service operations.
30 Days Free Trial
No Credit Card Required
By submitting your details, you agree that we may contact you by call, email, and SMS and that you have read our terms of use and privacy policy.