Top 7 Industries That Can Benefit Most From Field Service Software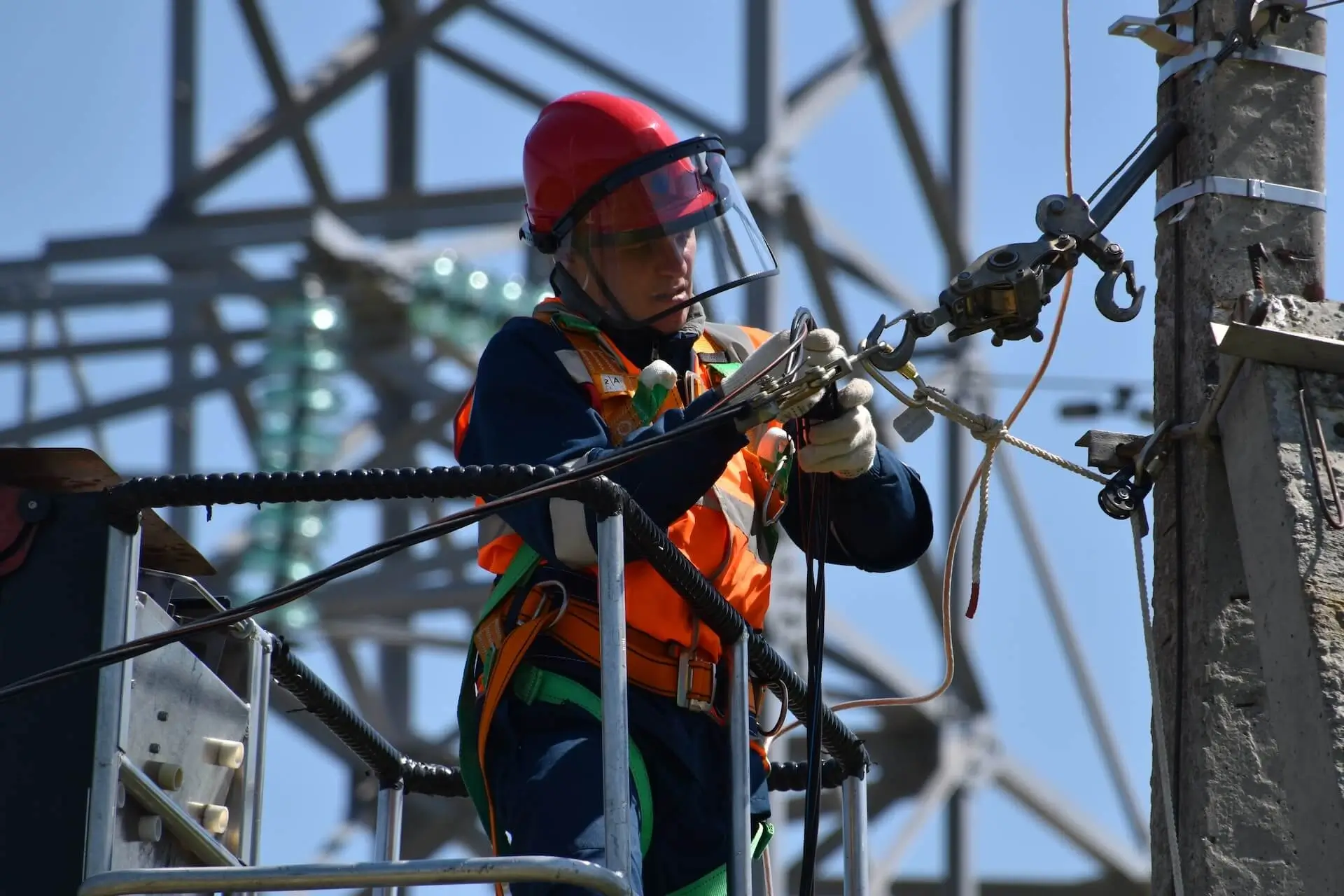 Field service is a critical process in many industries. You may not even realize it, but almost every industry has some field service process.
This blog article looks at what industries benefit most with FSM and run the business more smoothly. Stay tuned!
How Do Industries Use Field Services?
Most organizations use field management solutions to deliver services at clients' locations. The field operations platform is designed to help site service companies boost operational excellence, improve technicians' productivity, and provide superior customer experience. The solution is embedded with the latest technology solutions such as IoT, AR and VR, Cloud computing, AI, machine learning algorithms, and mobility solutions.
So who requires a site service planning platform? It is particularly beneficial to industries that rely heavily on on-site service operations to carry out business activities. Here is a list of industries that benefit most with FSM software, as they use it to efficiently schedule and dispatch service technicians at job sites.
Oil and Gas Enterprises
One of the most well-known industries with field operations is oil and gas. The businesses in this industry include those involved in exploration, production, refining, and petrochemicals. A lot of site service activities are performed by oil and gas enterprises. They must guarantee quality maintenance work and the security of their workers.
Oil and gas companies can achieve both objectives using site service management solutions. This allows them to keep tabs on their assets in far-off places, track their performance, and reduce asset downtime. Second, they can track their service technicians' location, safety, and productivity, as FSM platform is generally integrated with GIS and GPS technologies. In this manner, oil and gas firms can enhance the performance of their operations using field support application.
HVAC Companies
HVAC companies provide heating, ventilation, and air conditioning services. They install and maintain HVAC systems in residential and commercial buildings. They may also offer energy efficiency consulting services. Therefore, HVAC companies need to be able to dispatch technicians to clients quickly. They also need to track where their technicians are and schedule preventive maintenance visits.
HVAC businesses often encounter field operations solution because it helps manage processes. GPS tracking will help track the location of technicians. Or FSM will schedule preventive maintenance visits. This way, HVAC field service software can ensure customers' HVAC systems run smoothly.
IT Service Providers
IT service providers are another type of business that can benefit from field support platforms. IT providers offer network administration, software development, and computer assistance services. IT service providers must therefore be able to dispatch technicians to customers swiftly and quickly. They must also monitor the billing data and the progress of the technicians.
Facilities Management Companies
Facilities planning businesses, such as those that manage office buildings or apartment complexes, use a site service planning platform to keep track of work order tickets. Using it lets them quickly and easily see what needs to be done and when it needs to be completed.
A facilities management software is essential for two reasons: first, it allows the company to plan its workflow; second, it will enable the company to invoice its customers correctly (and on time).
Retail Companies
Retail businesses use site service platforms to book and manage customer appointments. It can be for sales system installation, product demonstration, or other in-store services. Customers can easily schedule a position that is convenient for them. As a result, they are more likely to make a purchase.
It is vital for businesses with many locations. In addition, retail businesses often work with field operations solutions to track inventory processes. Technicians can enter data about the products used on a job. As a result, companies can track what needs to be restocked.
Healthcare Institutions
Healthcare institutions, such as hospitals and clinics, rely on off-site applications to manage the delivery and installation of medical equipment. It can be anything from MRI to X-ray machines.
Technicians can use maintenance management software to track maintenance and repairs. As a result, they can ensure that the equipment is always in good condition. In addition, healthcare institutions can use service solution to schedule regular inspections and preventive maintenance.
Manufacturing Companies
The automotive industry is an excellent example of how site service can be delivered in manufacturing. In the past, when a customer bought a car, the dealership would come to their house to provide it. It was time-consuming and required extra effort from the customer and the dealership.
Nowadays, many dealerships use site service to deliver cars. It is done by having a fleet of delivery trucks that go to customers' homes. The process is much more efficient and means customers don't have to come to the dealership to pick up their new car.
Many businesses could take advantage of site service platform programs. If your business runs any field operations, consider using an FSM software program that will help you control your functions effectively. The program can dispatch technicians to patron locations, track process progress, and bill clients for services rendered.
Conclusion
Now that you know what industries use FSM software, it's essential to understand its significance and how it can revolutionize your operations.
In automotive, construction, healthcare, retail, or any other field, embracing FSM solution can be a game-changer. By efficiently managing field service processes, you can boost productivity, enhance customer satisfaction, and stay ahead of the competition.
Embrace this technology with an open mind, tailor it to your specific needs, and watch your business soar to new heights of success!
FAQ
What are field service industries?
Many different types of businesses can be classified as field service industries. Some examples include Oil & gas companies, facilities management companies, retail businesses, healthcare institutions, and manufacturing companies.
Who uses field service management?
Field service management process is used by businesses that provide any field service. It can include sales system installation, product demonstration, medical equipment delivery and installation, and car deliveries.
What is an FSM in business?
FSM stands for field service management. It is software that helps businesses manage their field service operations.
What are the benefits of using field service management software?
There are many benefits of using field service management software. Some benefits include dispatch technicians to customer locations, tracking job progress, and invoicing customers for services rendered. Field service management software can also help businesses manage their inventory and restocking processes.
Book a Personalized Demo
Learn how your businesses can use FieldCircle to achieve more efficient, transparent, and profitable service operations.
30 Days Free Trial
No Credit Card Required
By submitting your details, you agree that we may contact you by call, email, and SMS and that you have read our terms of use and privacy policy.