How to Improve Your Field Service Team's Safety With Software?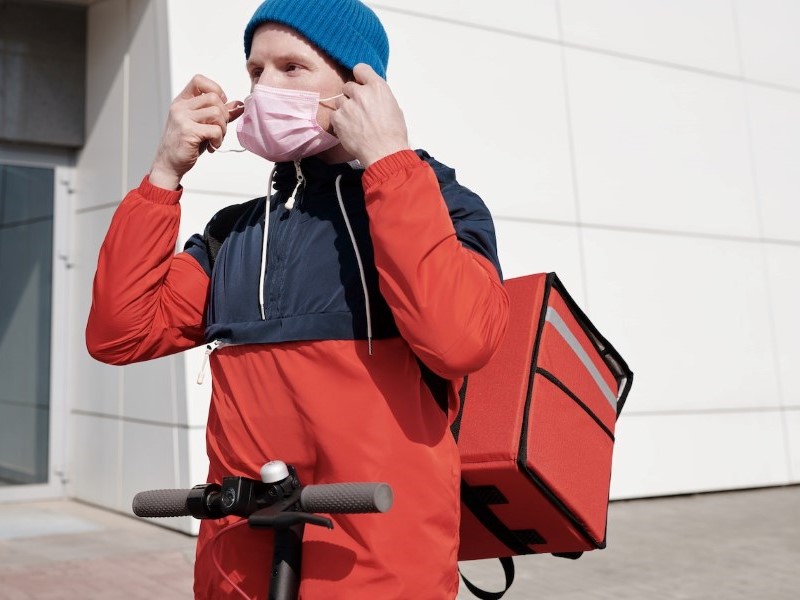 The ILO estimates that roughly 2.3 million individuals globally suffer from work-related accidents or illnesses annually. A significant number of these accidents involve field workers. Given this trend, field service team safety has become a vital aspect of field service management.
Effective management of field service team safety requires careful consideration and is a complex task. Failure to do so can result in physical harm, financial losses, and damage to the reputation of the field service company. Additionally, service companies have a legal and ethical responsibility to ensure their employees' safety.
Imposing effective safety measures for field workers leads to fewer accidents, reduced workers' compensation expenses, less downtime, lower repair costs, and decreased time spent on training new team members to replace injured personnel. Furthermore, coordinating and managing a field service team's safety is often a logistical challenge, with multiple technicians working on different jobs at different locations.
In this blog, we discuss how field service software can significantly minimize associated risks that field workers may encounter.
The Vital Role of FSM Software
FSM can improve safety of field service teams in several ways as discussed below.
Develop procedures
FSM software can help businesses develop and implement important safety measures. By using this, companies can assess the risks associated with various job tasks and develop procedures to mitigate them. It can also be used to identify and prioritize safety concerns, maintenance and inspection, personal protective equipment (PPE) requirements, and safe work practices.
Communicate expectations to technicians
Effective communication helps for maintaining a safe work environment. Field service software can be used to communicate safety expectations and policies to technicians. This can include providing access to FSM safety manuals, standard operating procedures (SOPs), and training materials. By providing this information in a centralized location, technicians can easily access the information they need to perform their jobs safely.
Also read: Growth Mindset in Service Technicians
Incident reporting and investigation
In the event of an incident, field service management software can be used to quickly and easily report and investigate the incident. This can include documenting the incident, identifying the root cause, and developing corrective actions to prevent similar incidents from occurring in the future. It can ensure that incidents are properly documented and investigated and that corrective actions are implemented promptly.
Training and certification
The software is also used to manage and track technician training and certification. By using this, companies can ensure that technicians are properly trained and certified to perform their job tasks safely. The software can be used to track training completion, certification expiration dates, and training records. By ensuring that technicians are properly trained and certified, companies can reduce the risk of incidents and ensure that work is performed safely.
Providing real-time information
Field service software provides real-time information to technicians in the field. This can include access to job-specific safety procedures, hazard alerts, and weather conditions. By providing real-time information, technicians can make informed decisions about how to perform their job tasks safely and take appropriate precautions to reduce the risk of incidents.
Also read: Customer Happiness: How Field Service Technicians Hold the Key
Safety procedures in an FSM app
Adopting FSM software can reduce compliance incidents by incorporating asset, site, and safety measures into work processes that a technician can access and utilize on their mobile device. Mobile apps and other digital resources can give field service employees the tools they need to do their jobs safely and effectively.
Workers can receive information from the environment, health, and safety (EHS) compliance systems on the job site and in the context of their particular task to help teams complete challenging and dangerous tasks. Immediate access to this important data, even without a cellular connection, can significantly improve their productivity.
Conclusion
The safety of your field service team should be a top priority. Fortunately, implementing field service technician software can be an effective solution for improving field service team safety. With the right tools, you can provide your team with the information and resources they need to perform their job safely and efficiently. By integrating safety protocols into your FSM software and providing ongoing training and support, you can help reduce the risk of accidents and injuries on the job. With these steps, you can help ensure that your team stays safe and healthy while providing excellent service to your customers.
Don't hesitate to get in touch with our experts if you're curious about field service management software and its potential impact on your field service safety operations. As a top provider of FSM software, FieldCircle can assist you in finding the ideal solution for your business needs.
Book a Personalized Demo
Learn how your businesses can use FieldCircle to achieve more efficient, transparent, and profitable service operations.
30 Days Free Trial
No Credit Card Required
By submitting your details, you agree that we may contact you by call, email, and SMS and that you have read our terms of use and privacy policy.