From Good to Great: The Importance of Excellent Field Service Training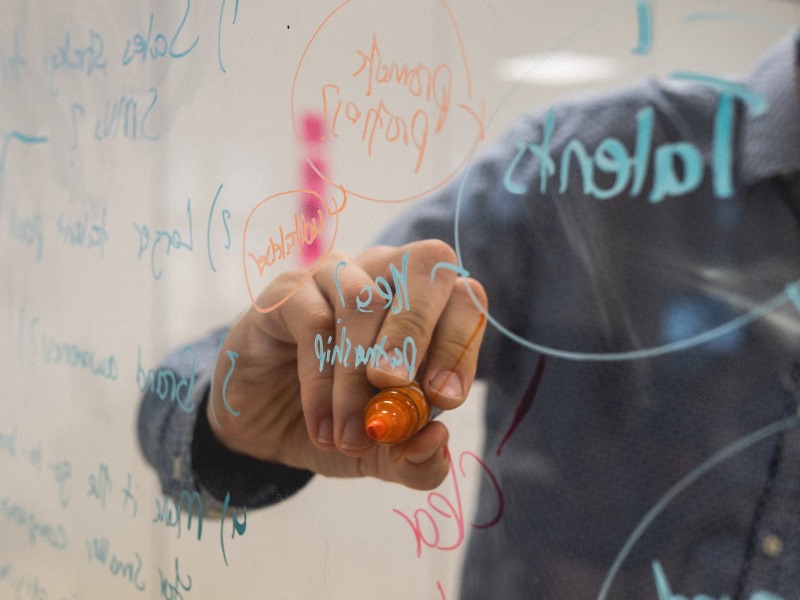 Is your field service team frequently dealing with critical situations? If yes, providing proper field service training can greatly enhance their ability to improve first-time fix rates, accelerate time to resolution, mitigate risks for customers, and identify opportunities for upgrades and additional sales.
Proper training is the best thing you can provide to make sure your technicians have a positive experience when they're out in the field. It provides a greater value to the service manager, reinforcing the company's expert positioning.
According to a report, Aberdeen Group in their research found organizations that offer training programs see a 52% increase in service revenue. This makes sure that it is important to have constant training and communication between service technicians and management.
In this blog, we will explore the reasons why investing in quality field service engineer training is crucial for businesses that rely on field service teams to generate revenue.
The reasons for investing in quality field service training for your team
The goal of investing in training is to ensure that your team delivers excellent service to customers while representing your brand. The following are the major reasons why field service training is important.
Quickly diagnose and fix Issues
One of the main reasons for the field service training program is that it provides your team with the skills and knowledge to quickly diagnose and fix issues. This reduces the downtime for customers and minimizes the impact on their operations.
In turn, this can lead to increased customer satisfaction and loyalty, as well as a reduction in the number of service calls your team receives.
Work more independently
Well-trained field service technicians are more self-sufficient and can work more independently. They have the skills and knowledge to handle complex issues without the need for constant supervision. This can help your team to handle more service calls in less time.
For example, in the training section put the teams through a program that sets up
potential scenarios while helping customers and documenting their reactions. This helps the team to expose possible unknown situations that could occur and provide them with tools to address the issues.
Up-to-date knowledge of the latest tools
The training also provides your team with the knowledge and skills to work with the modern tools and equipment. This is important in today's fast-paced technological world, where new technologies are constantly being developed. Additionally, seasoned technicians need the training to improve and keep their skills up to par over time.
Avoid accidents and injuries
Well-trained field service technicians are also more aware of safety protocols and guidelines. This reduces the risk of accidents and injuries on the job site, which can lead to costly legal battles and damage to your business's reputation. By this, you can ensure that your team is trained to work safely and avoid accidents and injuries.
Enhance the business's reputation
When your team is well-trained and provides efficient and effective services to customers, it reflects positively on your business. This can help to increase customer satisfaction and attract new customers, ultimately leading to increased revenue and growth.
Properly-trained team maximizes your ROI, while an undertrained team invites middling productivity, non-compliance, and employee turnover – all of which can have a negative impact on your bottom line.
Improved first-time fix rate
The top complaint that most of the field service customers report is that 57% of service issues were not resolved on the first visit. No matter how experienced your technician may be, if your organization does not provide proper training, customer impressions will suffer. This can be sorted out by investing in the training process, this helps the team to get the knowledge and skills they need to quickly diagnose and fix issues on the first visit.
Maximizing the impact
Field service training has a significant impact on the performance of your team and the satisfaction of your customers. Following are the ways to maximize the impact of field service technician training.
Set clear goals and objectives
Develop a comprehensive training curriculum
Use a variety of training methods
Providing ongoing training and support
Measuring the effectiveness of the program, and
Recognize and reward success
By following these, you can maximize the impact of the training program on performance and customer satisfaction.
In the end, the importance of field service training can't be overstated. It helps field service teams to differentiate the business from the competition and create a loyal customer base. By utilizing the mobile field service management software, you can deliver consistent and targeted training to your team, even on the go.
With consistent and accurate training materials, mobile accessibility, and targeted training based on performance metrics, the field service team can receive the training they need to perform their job efficiently and effectively. This helps your team's development in the future of your business.
By investing your team's development with FieldCircle, you can differentiate your business from the competition and create a loyal customer base. So, make sure to prioritize field service training and stay ahead of the competition.
Book a Personalized Demo
Learn how your businesses can use FieldCircle to achieve more efficient, transparent, and profitable service operations.
30 Days Free Trial
No Credit Card Required
By submitting your details, you agree that we may contact you by call, email, and SMS and that you have read our terms of use and privacy policy.