How Medical Device Companies Can Boost Sales Effectiveness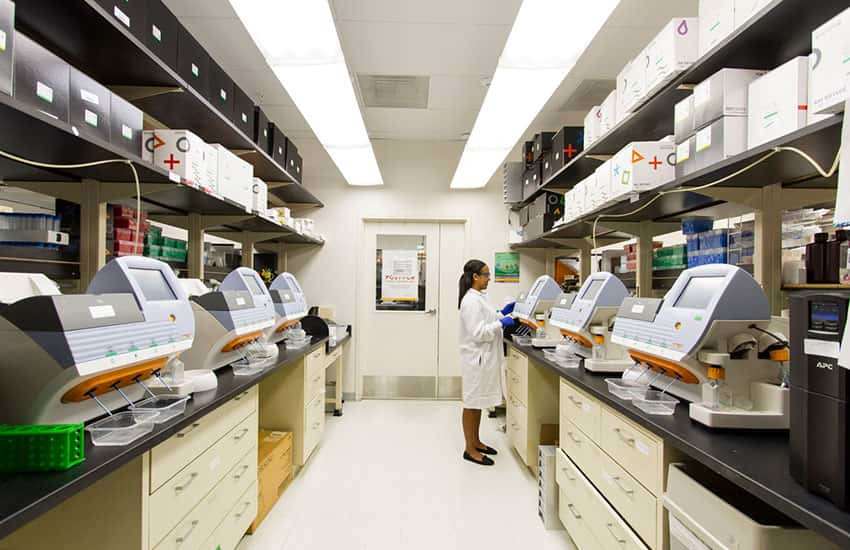 The sales scenario in the medical device industry is expected to change fast. The industry that once was dominated by top 10 highest-valued medtech companies in 2017 is expected to diversify—wherein a larger share of the market, 39% with $234bn sales will be captured by other companies, "rest of the market" by 2024, according to Evaluate—a commercial intelligence provider.
In order to thrive in the current sales environment, such companies that fall into this broader section of "rest of the market" need to approach their sales process with a strategy that enables them to take advantage of multiple routes and channels to interact with their customers. It is time they evaluate how they perform sales and leverage technology as an 'enabler of change' to transform their sales process and remove bottlenecks that prevent them from responding effectively.
But then what areas need change requires a deeper assessment of entire sales process, which must run through a series of retrospective questions, such as:
1. Is the current process working?
It can be hard sometimes even for the star salesman to turn a prospect into a customer or say if a company similar to your size with similar offerings is regularly attaining higher topline numbers than you, it is likely that the way you sell is not aligned with the way your customers buy.
Your first step should be to evaluate your sales process and find out the exact cause of the problem. Here technology can provide you with the visibility into your sales process so that you can evaluate:
At what stage most of your leads move out from sales funnel
What is your reps' 'Awareness' process for prospects-is it product-centric or customer industry-centric?
How your leads respond to the information you share
What kind of follow-up etiquette would help you bring value to your sales process
Evaluating the sales process on these aspects will provide you a clear picture of the factors you might be missing. Once you know where you need to pay attention, you can introduce reformations to streamline your sales process.
2. Are Your Sales, Marketing, and Service Functions Integrated?
Having an integrated marketing, sales, and service/support functions showcases and provides visibility of who are the customers being benefited most and where the best value is being delivered. That equips the medical device sales representatives with required information to take advantages of cross-selling or up-selling opportunities and also concentrate in approaching new leads with value-based selling strategy.
Many companies have already tried integrating marketing and sales functions in an attempt to get qualified leads. The missing link here is the service functions. Lack of alignment between sales and service creates inconsistent customer communication and poor buying process experience, resulting in increased churn.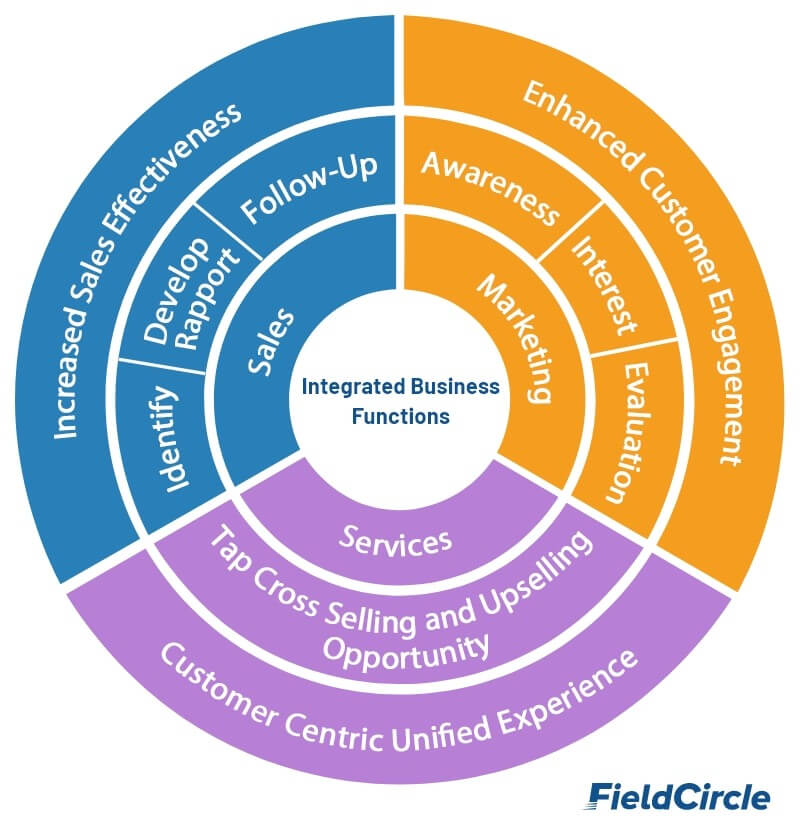 An interconnection between sales, marketing, and service functions bring everyone in the business around the similar objectives, while enabling sales reps and business leaders to set out a range of tactics, messaging, and customer-facing interaction ideas for more unique selling medical devices scenarios.
3. Where is the time being spent by your sales reps?
Often the sales reps get entangled into non-revenue generating activities, including administrative functions and downtime activities such as catching up with colleagues or never ending scrolls of social media platforms. According to a report, sales reps spend 65% of their time in such non-revenue generating activities.
By having the ability to track the real-time location and log-in and log out status at the site of your sales reps, you can guide them to important tasks and help them prioritize.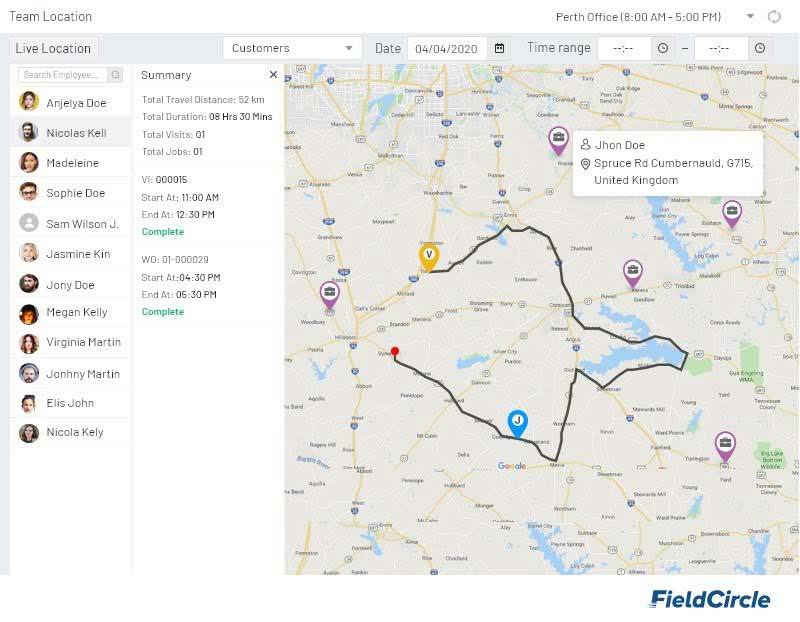 Advanced digital tools can provide all the employee information at your fingertips while enabling you to connect with individual members of the team. Besides, you can also track where the prospect lies in the existing sales cycle and how effectively your medical device sales reps are performing the follow-ups.
4. How do you do route planning?
Inefficient route planning can drain your bottom-line.
Manual route planning is error-prone and does not help in effective utilization of the sales rep's time on the field. Given the pressures of visiting the prospects/customers at regular intervals and making every meeting count, it is necessary that you effectively sync between where your medical device sales sales reps are and where they should be.
Online route planners enable you to:
Categorize and assign productive sales territories to high performers
Plan the best sales routes and schedules to increase face to face selling time
Manage real-time changes and schedule constraints
Reduce idle time, mileage, fuel, and maintenance expenses
By optimizing routes, you can better use your existing resources and achieve territory success.
5. What is the actual time spent in face to face meeting?
The in-person meetings have great value and it's very important to have a metric that evaluates time spent by a rep in face to face meetings vs total time spent in sales activities. As if your sales reps do make the most out of every meeting, they cannot drive the results. Now, there are two scenarios of meetings:
Where the meeting ends in just a few minutes
Where the meetings do not bring any conclusive results.
In the first scenario, it is possible that either the prospect/customer does not have enough time or the sales rep does not have concrete information to share with them. Whereas in the second scenario, there is a possibility that although the client is interested, they don't see the value in the product.
With real-time data of actual time spent in meetings, sales leaders can track how much time a sales rep spends in face-to-face meetings, evaluate such scenarios to to understand whether this is an enterprise wide or rep specific problem and drive corrective actions.
6. What about real-time visibility and monitoring?
A savvy sales leader understands how important it is to have crucial data at fingertips. With interactive and intuitive dashboards, sales leaders can see the performance of their team any moment, assign new targets, and make adjustments to keep every member of the team on track.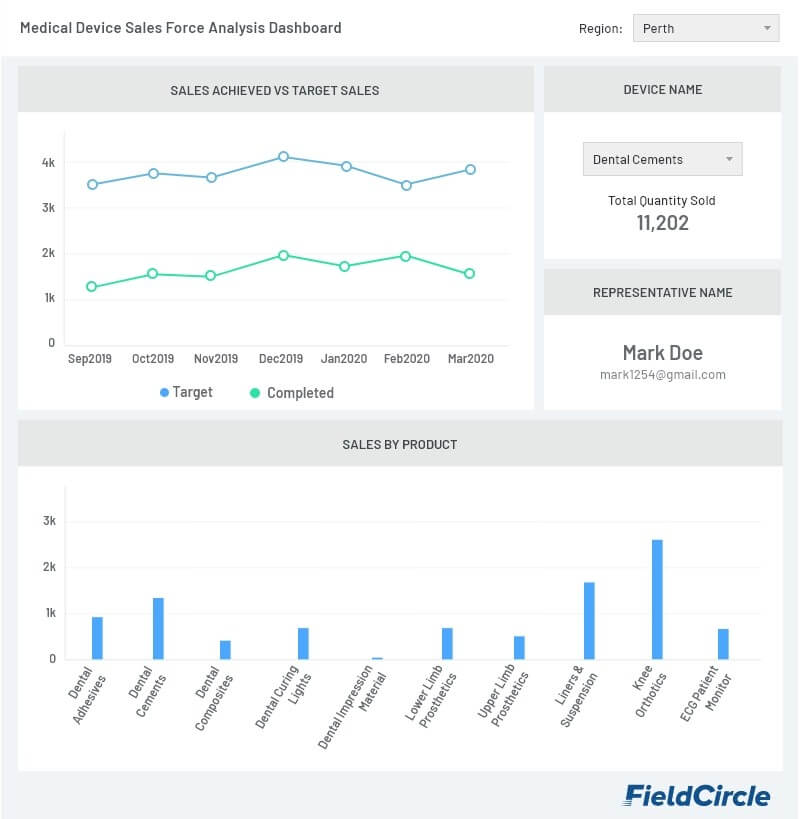 The dashboard enables the salesperson to see the hectic schedules, track and improve task performance, view pipeline velocity, and use extracted business insights to create new strategies.
7. Is the sales rep aware of the stock updates?
Knowing how much stock is available at what location has two key benefits to sales:
It instils a sense of certainty and reliability in sales reps so that they can make fulfilment promises
Ensure maximum usage of existing inventory in productive territories and play fill-gap!
Inventory is also related to several other functions and thus having the real-time inventory visibility impact decision-making on a broader level such as matching the demand and supply chain, and minimizing out-of-stock, over-sell, and mark-down instances across the organization.
With inventory supply and demand updates in real-time, sales reps can better decide what they can sell immediately and efficiently handle the stock-out problems.
8. How do you utilize real-time sales performance data?
Having data is important. But what do you do with that data is more important.
If you still lack a reliable digital tool that updates dynamic data in real-time, such as the number of visits or appointments made, average time spent for each visit, number of email outreaches, and total dollars closed by each sales rep, it is time to get one.
Just have a look at the amazing benefits!
You can use the real-time data to monitor and manage your sales rep overall performance and outreach benefits, plan on gamification initiatives, instil positive motivation, and enable recognition and rewards.
9. How Empowered is Your Sales Team?
Empowering sales team with best practices, knowledge, and resources is necessary to capitalize on the growth opportunities and quickly respond to changing customer behaviour.
Using advanced sales enablement tools, you can empower your sales team effectively and drive a prospect through the sales funnel with the right value proposition. The goal should be to create agile settings, where the sales reps can better engage with customers through the easily-accessible platform.
10. How Swift is the Approval System for Expense Reimbursement?
When sales reps are traveling for business, they generally pay for the expenses from their pockets. A delay of even for a few days in reimbursements usually affect their motivation to commence new meetings. Historically, wherever the reimbursement processes are complex or delayed, reps switch jobs.
By keeping a record of every sales activity performed by the sales reps, you can quickly create expense reimbursement reports and speed up the approval process. Besides, you can periodically evaluate the reports to identify red flags, and prevent the misuse of company funds, as anomalies in data are exposed.
Conclusion
Once you have an answer to these questions, you know which areas of your sales process and sales team management need change. Based on the answers you get, you can choose technology that meets your requirements and helps you create a scalable, robust, and predictable sales process that would drive results and help you achieve overall sales effectiveness.
Learn how FieldCircle can help you achieve increased sales process efficiency, transparency and make your reps exceed their quota?
Book a Personalized Demo
Learn how your businesses can use FieldCircle to achieve more efficient, transparent, and profitable service operations.
30 Days Free Trial
No Credit Card Required
By submitting your details, you agree that we may contact you by call, email, and SMS and that you have read our terms of use and privacy policy.