Service Business Challenges and the Service Programs- The Hate-Hate Relationship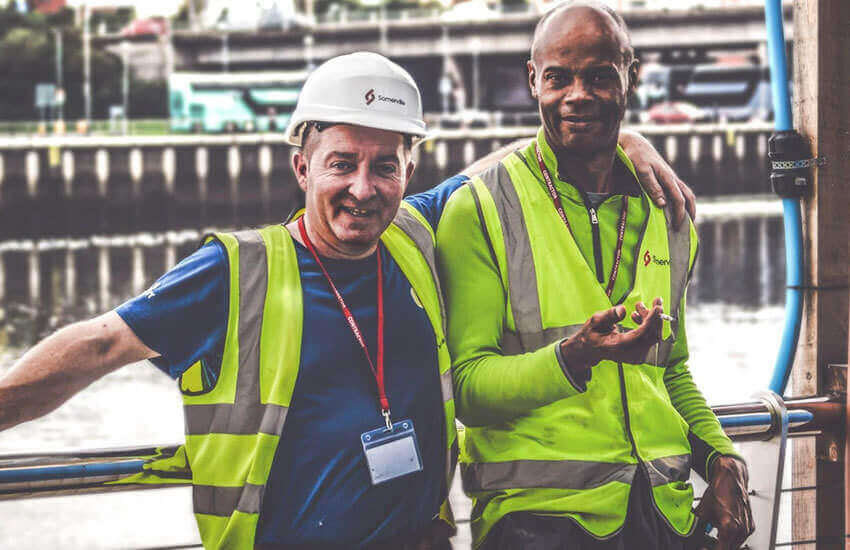 There are so many variables involved in service delivery that often it becomes a challenge to identify what is working in the favor and what is going against, both on the organizational and individual levels.
How a business leader and a field service technician deal with the key field management variables—customer, place, time, and tools determine the complexity level of field service management challenges they face.
In theory, it is simple, reach out to a customer and deliver the service. In reality, there are a number of unforeseen events that affect the service, from more time consumed by technicians on the job to delayed service or dissatisfied customers that the idea of straightforward service delivery seems a plan of a naïve.
As a business leader of a field service company, you must be in constant lookout for solutions that make service delivery simplistic for your field engineer and provide you with an at-a-glance view of elements that need to be fixed.
Many business leaders rely on FSM software— that automates field-based processes, such as scheduling, dispatching, work order management, and route optimization, while providing a real-time status update of field technicians, the task done and to be done, and inventory.
But when the challenges are unique to a business and its processes, is it possible for any packaged software to address the challenges of field service across industry-wide businesses? So here we stuck on the question.
Does FSM software really help?
To know the answer, we first need to take a deep dive into key field service challenges related to delivery, efficiency, and profitability and see how a field service management software fit in the business to provide value on these fronts.
1. How Do You Maintain the Pillars of Effective Scheduling?
There are 3 pillars of effective scheduling:
Organizing availability: Coordinating with the employees is the most challenging part of organizing technician availability. If you are a small company, you might be struggling with limited availability of field engineers whereas if you are a large organization, you may be facing issues related to multiple availability schedules.
Creating favorable shifts: A service scheduling manager has the responsibility to create "desirable" shifts for all the field service technicians to avoid burnt and that too without being biased. An agitated field technician cannot provide service with 100% dedication.
Scheduling tough-to-fill shifts: At times there is high workload variability, which you must handle well to gain more business and build trust.
As a service scheduling manager, if you are facing difficulties in maintaining any pillar of effective scheduling, a field service scheduling software may definitely add value to your processes.
An FSM software considers multiple factors of scheduling and uses an algorithm to suggest the best technician with the right tools for the job. This increases schedule adherence and helps you manage complex scheduling and dispatch.
2. Where Is My Technician?
It is this question that bothers many field service managers—where is my technician? Even if you schedule the technicians properly, it would be difficult for you to get their exact on-field location without the help of technology.
FSM Software integrated with location tracking system helps you to track the exact location of your field technician. Using the software, you can track where they are at the moment and how much time they take to reach the client's location.
The best part is you can assign the new task easily while knowing the status of the service technician nearest to the location. It will save you both time and cost.
3. Low First Time Fixed Rate
According to the Field Technologies Online survey, decreasing repeat trips is a challenge for 30% of the companies. Consistent rework being a costly expense for any field service organization makes achieving the desired revenue growth more challenging.
What are the possible causes of a low first time fixed rate?
Sending a person who did not manage to complete the task is information failure. A scheduling manager would have sent a person with appropriate tools and at the right time to deliver proper services. But if the manager lacks information such as:
Who is the right field service engineer for the task?
What tools would be required to complete the task?
When will the customer be available?
it is difficult to send the right technician with the right tools at the right time. The result is rework. This situation could be avoided and first time fixed rate could be increased by using a field service app.
How does a field service application help?
An FSM software can provide accurate information related to the task, varying customer location to the skill set of the technician, and inventory status on the fly. Now that every information is available at your fingertips, you prevent rework by sending the right technician for the job with the right tools at the right time.
4. Are You Able to Capture Accurate Information in the Field?
Paper-based processes are the true enemy of your business. It slows down the impact of a process in three ways:
It increases the chance of rework. For field engineers, it is difficult to scrutinize all information at a glance. There is always a possibility of engineer missing out crucial details and then have to either revisit the client location or connect with the client through other means to refill the details.
As information gathered on paper is transferred manually, there is a fair chance of duplication and errors.
Paper processes do not help to identify patterns and trends out of substantial data collected by the service technicians. Managing data collected on paper is difficult and thus a hindrance to building intelligence, especially while dealing with historical data.
In all the cases, a lot of time is wasted. Business lost due to poor information is another factor.
FSM software not only automates the processes but also helps to capture data on the field with accuracy. Besides, until the technician has provided the necessary information, the software will not take the submission, and the task will not be considered complete from the technician's side. It will keep the field technicians on their toes and will compel them to complete the process more efficiently.
Now, this data can be analyzed and utilized to generate crucial business insight and knowledge.
5. Identifying Areas of Improvement
In today's competitive environment, you need to improve not just to thrive but to survive as well. Assuming that you are happy with the size of your business and do not want to grow in the next five years yet you would be needing a system to continually identify the areas of improvement and cost savings so that your competition does not throw you out of the business.
According to a survey by Field Technologies Online, 27% of field service companies face challenges in remaining competitive in the market.
A FSM Software comes with analytics that can help you evaluate micro-level aspects of your business and in identifying bottlenecks and work on them. This way you can streamline your field work order and improve the quality of service delivered by the field engineers on a larger scale and survive or thrive according to your choice.
Do You Face Similar Field Service Challenges?
In our attempt to comb through a number of field service challenges that businesses across the industries face, we found that an advanced FSM software addresses these challenges efficiently.
Most of these field service challenges depends on how you play with the key variables. A FSM Software empowers you to control these variables and manipulate them in your best interest.
To kick things off, you can book a no-obligation consultation with a field service software provider and then after careful understanding of the features and discussion with your core field service team, invest in the software.
Book a Personalized Demo
Learn how your businesses can use FieldCircle to achieve more efficient, transparent, and profitable service operations.
30 Days Free Trial
No Credit Card Required
By submitting your details, you agree that we may contact you by call, email, and SMS and that you have read our terms of use and privacy policy.