Handle Unexpected Events At The Field Like Indian Cricket Team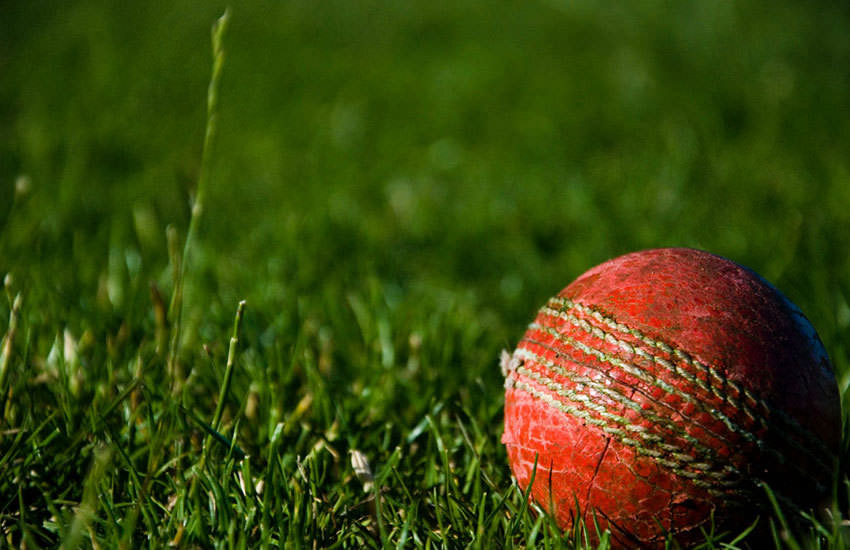 On 21st June 2019, when one of the mightiest players in the Australian cricket history, Shane Warne tweeted that "I still believe Australia can challenge India & England for the World Cup trophy, but not with this game style or batting order", it exhibited two things:
First, the Indian cricket team is the top challenger of the Cricket World Cup 2019, who could dethrone the defending champion Australians at the World Cup.
Second, the right style and order are required to win any match.
As for India, they have shown some excellent cricket in the world cup, winning by 6 wickets against South Africa, and beating Australia by 36 runs, Pakistan by 89 runs, and West Indies by 125 runs.
If you compare the Indian cricket team's performance before 2011 with the existing team, you will understand why Shane Warne's tweet is so important for Indians, that every Indian cricket fan has longed to read.
And we must give the credit to the entire Indian cricket fraternity, especially for the exceptional performance they have been showing from the past 9 years, by totally changing their game.
If we analyze the word "change" here, the Indian cricket team has worked on different aspects of the change; from changing their game plan to efficiently handling the change in the team.
They have such control over the change that any unannounced events on the field, whether it is injuries or bad weather don't affect their game anymore. This exceptional handling of unannounced events is what modern businesses can learn from them.
Let's explore the details of how Indian cricket handles unexpected events in ICC Cricket World Cup 2019, and what businesses can learn from it.
Handling Unexpected Events At the Field Like Indian Cricket Team
The winning streak of India is continuing with no major threat, but the country's World Cup prospects have been hit many times, especially when opener Shikhar Dhawan fractured his thumb and was ruled out of the tournament, and when a minnows like Afghanistan threatened its hopes.
Team India efficiently handled all the unannounced challenges on the field, giving businesses important lessons on handling unexpected events at the field.
India vs Australia: Change Your Plan When Necessary
In the Australia vs. India match, Indian cricket team brought every piece together in advance that helped them end Australia's 10 match winning streak.
But even this advance planning didn't deter them to make on-spot changes in the field.
For instance, to continue the winning performance of the first three batsmen, victorious captain, Virat Kohli decided to bring Hardik Pandya instead MS Dhoni, who added 48 runs out of 27 balls.
To execute this kind of change, businesses need two things:
Ability to view the real-time status of the task
Enhanced capability to bring the right person for the right task
In the era of digital technology, this kind of capabilities is not rare. All you need to form the right partnership with a technology company that could provide you with the tool to overview your work and get the real-time visibility into the system.
India vs New Zealand: Preparations May Go in Vain— Dominate Right from the Beginning
On the field, you can trust a little on the "next time." To achieve success, you have to dominate right from the beginning.
India vs New Zealand match was called off due to the rain and each team had to adjust with one point.
At the moment, India stands 2nd on the ICC Cricket World Cup Standings, but things could have been different if India has not dominated in its previous match with Australia.
Key lessons from the incident for businesses are:
On field situations are unpredictable, and businesses must plan for what-if scenarios
Being flawless from right at the beginning can provide the strength required to manage the unpredictable situations
India vs Pakistan: Keep the Options Available
It was one of the most crucial matches for India from the fans perspective, and one of the best openers of India, Shikhar Dhawan was injured.
Did it affect India's performance? Not really.
Rohit Sharma gave his best effort and scored 140, whereas, Dhawan's replacement—KL Rahul supported him throughout and scored 57.
What businesses can learn from in India vs. Pakistan World Cup 2019 match:
From Indian Cricket Team
Keep Options Ready for Unforeseen Situations: They replaced their one of the best batsmen with KL Rahul, who thoroughly supported the batsmen on the other side. Not only this, even Bhuvneshwar Kumar got injured and was replaced by Ravindra Jadeja, but only as a fielder.
Perfect Execution from the Beginning: India won the match by 89 runs through DLS method, which "set an adjusted target for the team batting in the second", according to Wikipedia. But to give a fair target to the Pakistan team, it demanded the Indian team to maintain a fair run rate throughout the match, which they did.
From Pakistan Cricket Team
Accuracy in execution is crucial for success: Executing the plan is important, which Pakistan missed, as confirmed by Pakistan captain Sarfaraz, "We won a good toss but didn't bowl in the right areas, and Rohit played very well. Our plan was to pitch the ball up to Rohit, but we didn't execute it well. It was a good toss to win but we didn't capitalise on it."
Ignoring the opponent's strength can prove costly: Pakistan cricket team picked two spinners because of moisture. But they completely ignored the strength of India's batsmen strength. Indian batsmen are known for outperforming against spinners, and the mistake cost them a crucial match.
India vs Afghanistan: Be Cautious—Don't Undermine Any Element
No cricket fan has even thought that Afghanistan team would give such a scare to their Indian counterparts. This India vs Afghanistan match in ICC Cricket World Cup 2019 will be remembered for two reasons in the history:
The brilliant performance of Afghanistan cricket team and Bhuvneshwar Kumar's replacement—Mohammed Shami's hat-trick.
However, both these reasons give a large scope to businesses to learn to handle unannounced hazards at the field.
Aggression on the ground doesn't always help: Virat Kohli was docked 25% of his match and received one demerit point for breaching the level one of the ICC code of conduct, for "excessive appealing". Conflicts on the field can be solved with discussion and that requires the field sales professionals or operation manager to keep calm.
Never undermine any element: It was a tough win for India, but that doesn't mean they have undermined the minnows like Afghanistan team. It simply means that the Afghanistan team played well. But often in field sales operations, field sales professional ignore certain aspects such as:

Gathering and updating information in real time
Following the best routes to reduce cost
Equipped with the right tools to perform the task
Having necessary information about the client
Undermining any one of the aspects can prove costly. Modern day software tools like a field service software can help businesses streamline their work order to improve information collection without undermining any element.
If your business process involves field sales operations, you can check out FieldCircle, an effective tool to help you tackle unexpected events at the field and maintain right style and order like Indian cricket team.
FieldCircle is into transforming how global enterprises manage their field sales and field service teams. Our comprehensive and easy-to-use field service management software helps enterprises leverage the power of cloud, enterprise mobility, IoT, business intelligence and data analysis to boost the performance of your sales operations. Our intuitive field sales management software is tried, tested and trusted by numerous businesses around the world.
Book a Personalized Demo
Learn how your businesses can use FieldCircle to achieve more efficient, transparent, and profitable service operations.
30 Days Free Trial
No Credit Card Required
By submitting your details, you agree that we may contact you by call, email, and SMS and that you have read our terms of use and privacy policy.