Cloud Based Field Service Management: A Solution to Improve Customer Satisfaction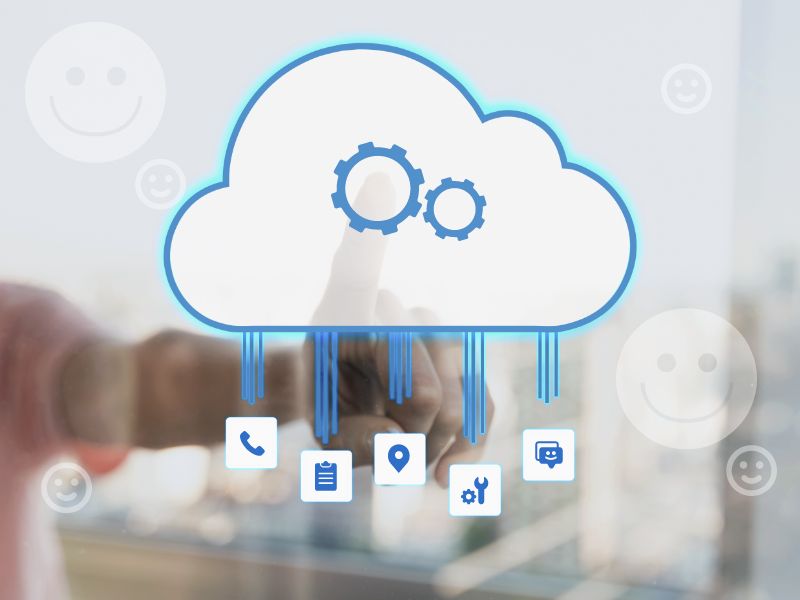 Field service management is a complex and challenging area, and companies rely on their field service teams to provide top-notch services to customers. However, managing field service operations can often feel like a juggling act, with a multitude of tasks, schedules, and demands to balance. That's where cloud-based field service management comes in as a game-changer, offering a powerful solution to streamline operations and improve customer satisfaction.
With the ability to access real-time data, and manage schedules and tasks from any location, an efficient field workforce management software with cloud-based type empowers field technicians to deliver their best work yet. This helps them to respond promptly to customer needs, resolve issues more efficiently, and ultimately deliver a higher level of service.
As per the report from Markets and Markets, the field service management market is expected to experience a CAGR of 11.9% projected to reach $5.7 billion by 2026. The increasing adoption of cloud-based solutions is boosting this market growth.
In this blog, we will explore the role of cloud based field service management in improving customer satisfaction to gain a competitive edge in the industry.
The key ways in which cloud-based FSM can help improve customer satisfaction
Integrating cloud-based field service management into field service operations can experience several advantages. Following are the ways cloud-based FSM solutions help to improve customer satisfaction.
Improves Communication
Improving communication is essential for businesses looking to enhance customer satisfaction, as almost all consumers (around 96%) consider leaving a company in search of better service. Poor communication is often cited as a reason for bad service, with customers wanting to be able to communicate with the right person in the business to get answers and action for their specific needs.
Also read: 9 Habits of Service Technicians That Affect Customer Experience Negatively
Cloud-based FSM makes communication easier between the business and its customers. FSM allows customers to receive notifications about their service appointments, real-time updates on the progress of their job, and even automated feedback surveys after service completion. This improved communication fosters trust and builds a stronger relationship between the business and its customers.
Improves Service Agreement and Contract Processes
In traditional field service management, the process of managing service agreements and contracts can be cumbersome and time-consuming. With cloud field service management businesses can store all service agreements and contracts in one centralized location, making it easier to manage and update them. This not only saves time but also reduces the likelihood of errors and misunderstandings, leading to greater customer satisfaction.
Supports More Payment Options
Cloud-based FSM allows businesses to offer their customers more payment options. Customers can choose to pay for services using credit/debit cards, e-wallets, or even installment plans, which provide additional perks like cash back. This preference for non-traditional payment platforms is likely to increase. This flexibility in payment options gives customers more control and makes it easier for them to do business with the company, resulting in increased customer satisfaction.
Empowers Knowledge Sharing
Cloud-based FSM enables service technicians to access customer history, job details, and other relevant information in real-time, making it easier for them to complete their job efficiently. Additionally, technicians can also share their knowledge and expertise with other team members, leading to continuous improvement in service quality. This culture of knowledge sharing improves customer satisfaction by ensuring that each job is completed correctly the first time.
Businesses can leverage software to build and connect teams with a comprehensive knowledge management library, in addition to facilitating communication between team members.
Enhances Customer Experience
Cloud based FSM has the potential to transform the customer experience. With automated appointment reminders, real-time updates on job progress, and automated feedback surveys, businesses can create a seamless and hassle-free experience for their customers. This increased level of convenience and transparency is a surefire way to increase customer satisfaction.
Automated appointment reminders reduce the chances of missed appointments, while real-time updates on job progress provide customers with a sense of control. Automated feedback surveys allow businesses to gather valuable insights to improve their services. Cloud-based FSM helps to eliminate manual processes and reduce errors, making service delivery more efficient.
Final Thoughts
Any business seeking success must prioritize customer satisfaction, which can make the difference between success and failure. That is why field service businesses are turning to use cloud based field service management systems to improve their customer service.
One such cloud based FSM software is FieldCircle, specially designed for field service businesses. Moreover, FSM can help businesses manage their inventory, track warranty information, and generate reports, which can save time and money in the long run. Adopting field service management system software can enhance customer satisfaction and help businesses achieve greater success.
Experience the benefits of field service management by connecting with FSM experts and see how it can help grow your business.
Book a Personalized Demo
Learn how your businesses can use FieldCircle to achieve more efficient, transparent, and profitable service operations.
30 Days Free Trial
No Credit Card Required
By submitting your details, you agree that we may contact you by call, email, and SMS and that you have read our terms of use and privacy policy.