How Wheel Repair Businesses Can Use Field Service Management Software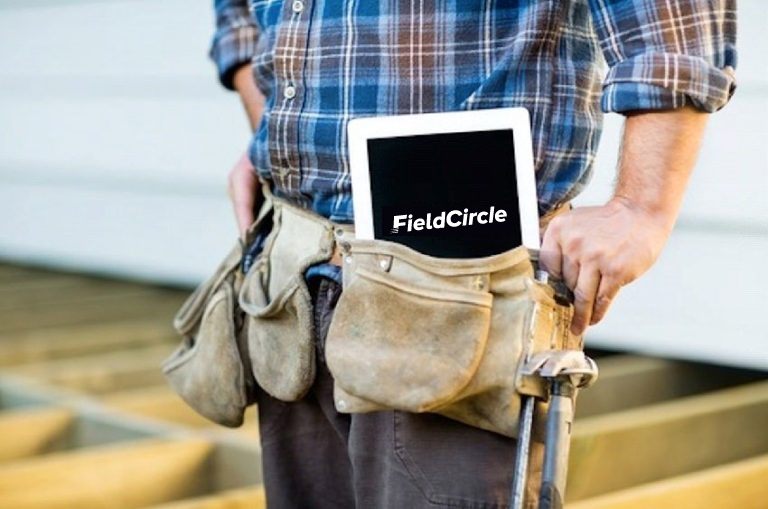 Field service for wheel repair businesses is increasingly becoming software-driven, for the benefits are many. This blog takes you to the depth of how wheel repair businesses can improve the overall efficiency of their field operations and create room for optimizing resources.
In the early 2000s, wheel repair was a relatively new addition to the long-established auto reconditioning market. The idea of repairing a damaged wheel instead of replacing it with a new one was as fresh and convenient as it was lucrative, not to mention that then, wheel repair businesses did not have many rivals to compete against.
Things changed rapidly as the popularity of the service continued to grow. With an estimated 10.7 billion tires in the world today, the wheel repair industry is set to grow. The rising competition and demanding customers have brought an array of challenges in field service for wheel repair, some of which include:
Documenting vehicles the wheels of which require repair.
Securing timely approvals from respective process owners.
Tracking technicians and streamlining communication between those who are engaged in the operations across the shop floor.
Avoiding scheduling conflicts when multiple requests arise.
Considering these formidable challenges, the need for modern wheel repair businesses based on clever technological solutions has become more urgent. It can help them streamline their operations as well as sustain existing customer base and attract new customers. That's where a field service application for wheel repair businesses comes into play.
Below, we guide you on how an impeccable field service management app transforms a field service business by helping you understand its feasibility and benefits for the domain.
How Can Wheel Repair Businesses Utilize Field Service Management?
A well-built field service application can be a panacea for wheel repair businesses, addressing their most pressing challenges and streamlining their operations. Typically, a wheel repair business can employ a field service solution to:
Streamline logistical flow and worker allocation
A reliable FSM software system can fix both managerial hiccups and logistical complications with ease. Let's say you receive a new work order, and the customer naturally expects you to arrive at the site within a couple of minutes. With a single click, you can access the schedule, see which technician is available and nearest to the location, and send them over to handle the repair.
Centralize Access
A field service management tool can do so much more than improve your work order management and help you provide a timely service. If you choose a cloud-based solution, both you and your technicians will have access to software from any location, at any given moment. This means that the entire customer database and history of interactions is virtually always at your fingertips.
Build a customizable workflow
With FSM, you have a workflow that is adaptable and can be customized to a specific operation. You know, in each stage of the repair, how many wheels are there at any given time. You can easily track the location of the wheels and their state of repair from pickup to return delivery, and view wheel repair KPIs to track and progressively shorten your turnaround time.
Most importantly, you can keep a track of the owner and send emails and texts to everyone engaged in the process to keep them updated on the status of the repairs. Thus, an FSM tool builds a systematic workflow where there's no mismatch and owners receive the right tires after the repair process.
Simplify scheduling
The scheduling feature of FSM makes it simpler to keep track of servicing and maximises servicing efficiency, which enables technicians to operate more quickly. You can use the scheduling feature to set up automated text reminders whenever a customer makes an appointment. This increases overall client retention as well as appointment rates. Notably, you can quickly check in automobiles by scanning their VIN and all the data you require about the car is automatically captured.
Drive continuous knowledge enhancement
Wheel design is constantly improving, and mobile technicians need to stay updated on the latest trends, solutions, and techniques available on the field. Field service tool operates as a communication channel too, which means that you can provide an extensive knowledge base of valuable information that technicians can reach out to via their mobile devices whenever necessary.
Enable end-to-end tracking
Finally, the entire work order can be tracked and recorded from the moment you receive the call to the moment a job is successfully completed. Thanks to the software's powerful reporting tools, the information about technicians' performance and customer feedback is collected on-site, while invoices are created and printed out in front of the customer in a matter of not minutes, but seconds.
Reaping benefits through field service tool
The benefits of using a field service management solution are as numerous as they are brilliant. This software can help you improve every aspect of your business, from scheduling, work order management, and resource allocation, to billing, technicians' productivity, and customer satisfaction. Let's look at them more closely.
Serves as a comprehensive package
A field service application supports a sizable user and site base, giving stakeholders quick access to performance and stock data as well as a thorough history of each tire.
Thus, an FSM can be your comprehensive package offering in-depth details regarding the:
Rates of wear based on the tire size, brand, type, vehicle, and place
Cost per mile, tonne, or hour
Location and condition of each tire, including any that are being repaired or recapped
Shipment status of tires and wheels
Condition of Rim Inspections and Tests (Rim Tracking)
Optimizes crucial processes
Inventory management and work order management are two crucial processes in wheel repair operations. It is the efficiency of these two processes which impacts the overall wheel repair operational efficiency.
With a field application at their fingertips, technicians can see inventory in real-time and examine surpluses and shortages. Since repair tools wear and tear with time, identifying below safety stock levels, managers can connect with their preferred vendors using the benefit of automatic parts reordering.
When it comes to managing work orders, shop floor managers can create canned jobs and assign work orders. When a customer requests the status, they can easily receive the update on their mobile device.
Brings mobility
The portability of hand-held devices helps wheel repair staff to receive and provide real-time access to data, saving time and preventing duplication of effort when executing tasks on the shop floor.
Technicians can gather data at the time of occurrence, including images, estimates, work orders, customer reports, and more, by following step-by-step instructions entered on a tablet or other devices.
Improves the bottom line
Can an FSM really be a key to improving the bottom line for a wheel repair provider? Why not? A field application allows the workforce to perfectly make a job cost analysis for materials, labor, and other resources, thereby improving operational productivity.
Simple yet powerful features such as automated system notifications let users know if a work is taking longer than it should, which helps to optimize future job estimation. This automatic alert system can be configured to request payment from clients for past services.
Enhances engagement with customers
Providing outstanding customer service and making sure that clients have a positive experience are crucial components of running a successful business. This success component applies well to all businesses, including wheel repair businesses.
With an FSM, managers will benefit from having simple access to client data that will aid them in developing a personal connection with clients and improving their overall experience.
An efficient tool will have information on vehicles and maintenance records. So, utilizing repair software could mean the difference between winning over customers and losing ground to other businesses.
Drive decisions based on data
Maintaining a record of invoices and then tallying a summary for monthly earnings might seem an ordinary process. As a field application streamlines all these operations, this mundane process can help you analyze which operations dominated during a given period. You thus would have key inputs of hiring and planning resources.
Additionally, with the idea of weaker and more time-consuming processes, you can configure workflows that seek to optimize time. All this is easily attainable with an FSM tool at your disposal.
Takeaway
The benefits of using an FSM solution are numerous for field service for wheel repair. Tools like FieldCircle can help you improve every aspect of a wheel repair business, from scheduling, and resource allocation, to billing, technicians' productivity, as well as customer satisfaction.
Overall, a field service app is a true time and money saver too, given that it provides all important information in real-time and effectively routes technicians with GPS tracking. The monitoring capabilities increase both insight and accountability, thus encouraging efficiency and ensuring fast and high-quality service.
So, for field wheel repair and restoration businesses that are looking to stay competitive in today's market or for those starting a wheel repair business, a reliable field service system is a necessity. Not only can it improve your overall performance, thus increasing customer success in proportion, but it can also boost your ROI rates and help your business grow faster than ever before.
Book a Personalized Demo
Learn how your businesses can use FieldCircle to achieve more efficient, transparent, and profitable service operations.
30 Days Free Trial
No Credit Card Required
By submitting your details, you agree that we may contact you by call, email, and SMS and that you have read our terms of use and privacy policy.