Effective Service Operations Management- How Roofers and Tilers can Achieve it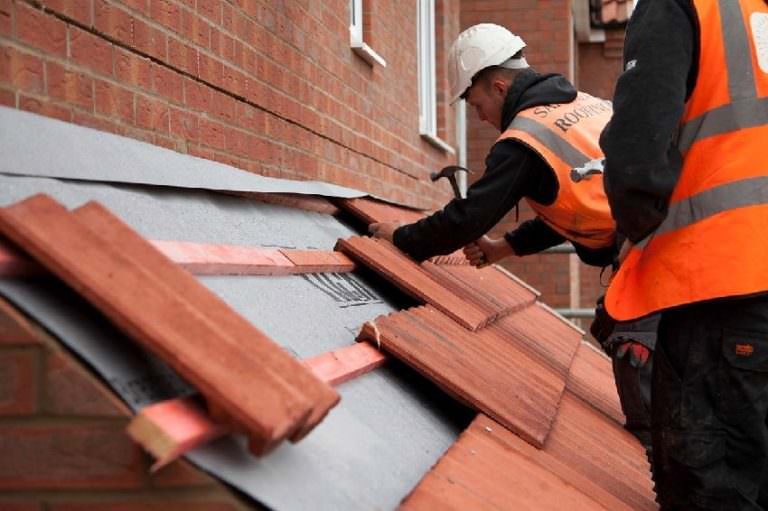 When it comes to tiling and roofing companies, organization and management of the workforce is of utmost importance. In order to be more competitive on the market, these companies are always on the look for new tools and methods that can help them improve efficiency, automate operations, and build a well-connected and collaborative workforce.
Field Service Management Software is one of those tools that can bring a lot of improvements to tiling and roofing companies. The features this software packs are designed to help each of the stakeholder. In order to bring Software closer to you, we have put together the benefits it has to offer to each stakeholder of tiling and roofing companies.
Service Manager
Being a service managers in a roofing and tiling company is a very hard job, especially during the season of refurbishing. A service managers has to be able to multitask. Inventory management, reports reviewing and workforce management are just a few things service managers have to deal with every day.
Field Service Management software is designed to streamline these operations for service managers and to make their professional lives much easier. Here is what service managers can do with modern software in their hands:
Easier inventory management – Managers can easily track tools, equipment and material. The tracking is done in real-time so that managers can identify the field team which is best equipped for the task at hand. This saves a lot of time lost in the process of checkup and communication over the phone.
Accurate reports – When it comes to efficient management, accurate data is crucial for its success. This software will provide reports with accurate and insightful data to managers. Service and invoicing reports for a specific time period will help these companies determine exact job costs in order to bring the necessary improvements.
Service managers can make informed management decisions and make adjustments in real time so that the job is done. Dispatching additional teams to the location, resupplying almost-depleted materials and real time communication with teams on site are all valuable methods, all of which can be achieved through this software.
FSM Software is a mobile solution which means that field teams and managers can access it from any location and any device. This makes scheduling, work order management and invoicing much easier and way more efficient.
Supervisors
The supervisor's role in a tiling and roofing company is to oversee teams and make sure that they arrive in time and get the job done before the deadline.
To achieve this, supervisors have to have reliable channels of communication between them and the field teams, an insight into equipment availability and customer demands and needs.
FSM software is easy to use and it has an intuitive and user friendly interface which allows supervisors in these companies to do all of the above, and even more. By quickly determining the best team for the job in terms of equipment and vicinity, supervisors can make sure that the dispatched team is capable of performing the task at hand.
Furthermore, the FSM software reporting tool helps supervisors monitor field workers and job progress.
Field Teams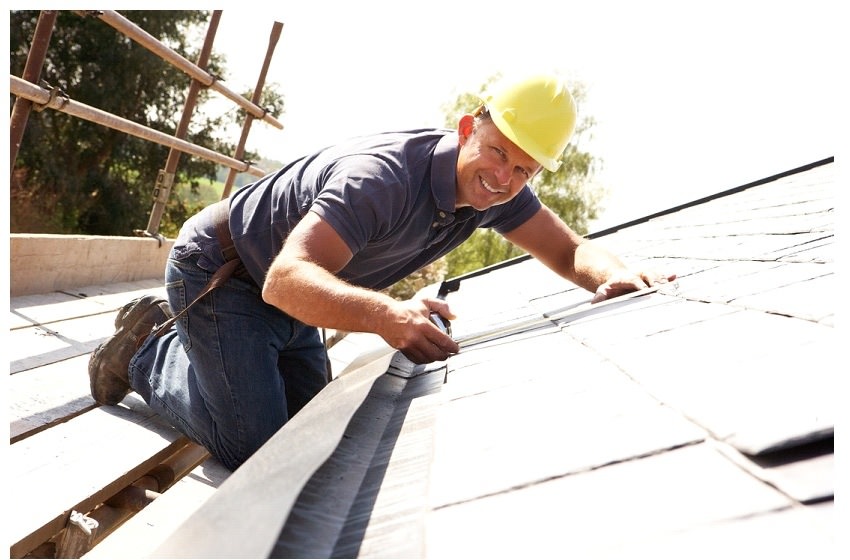 In order to be good at their jobs, roofers and tilers have to have access to the tools, equipment, and efficient communication tools. FSM software is built to allow the workforce to think about only one thing, the job at hand. Service managers and Supervisors are available for quick consultations through this software, which easily turns into an effective communication tool.
Field workers can use it to update the supervisor about their operations and to make demands in terms of additional tools and materials needed for the job.
Customer
Customers of tiling and roofing companies are also the ones to benefit from this software. The FSM invoice generation feature is very convenient for both companies and customers. It removes the hustle of mailing the invoices and significantly reduces the time before the payments arrive on the company's account.
Field service management software is a powerful solution. Its highly specific features make it a very potent tool especially suitable for companies which have field service teams, such as roofing and tiling ones. It can streamline a great deal of operations making the management process seamless.
Book a Personalized Demo
Learn how your businesses can use FieldCircle to achieve more efficient, transparent, and profitable service operations.
30 Days Free Trial
No Credit Card Required
By submitting your details, you agree that we may contact you by call, email, and SMS and that you have read our terms of use and privacy policy.