Real-Time FSM Visibility Best Practices: Empower Workers and Improve Customer Delight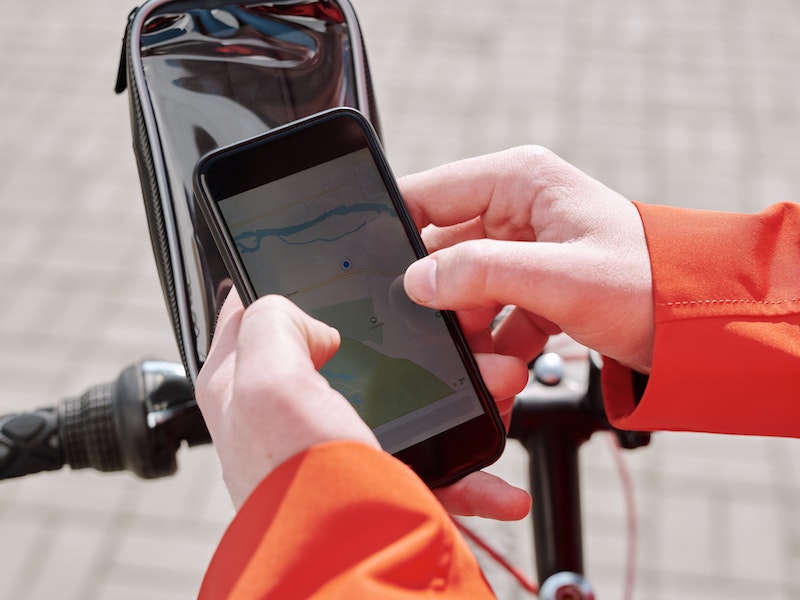 In the world of field service management, real-time visibility is the backbone. It refers to the ability to monitor and track FSM operations, from job assignment to completion. This visibility allows businesses to respond to customer needs promptly, make informed decisions, and optimize their field service operations.
The advantages are extensive in real time visibility. By providing workers with the necessary information and tools to perform their tasks efficiently, it empowers them to deliver exceptional service to customers. In turn, this leads to higher customer satisfaction, loyalty, and increased business revenue.
In this blog, we'll share some best practices to achieve real time visibility for both workers and customers smoothly.
Real-Time Visibility: Best Practices
Following are some of the best practices for empowering workers and delighting customers through real-time visibility.
Foster trust via transparency
Transparency is key when it comes to building trust with customers. Imagine waiting for a service technician who was supposed to arrive hours ago, but now there is no communication from the company. It's frustrating and can leave customers feeling anxious and uncertain. By implementing real-time visibility, companies can give customers a sense of control and assurance that their service appointment is on its way.
Plus, transparency can be a great way to add some humor to your brand! For example, if a technician is delayed due to a silly mistake, sharing that mistake with the customer and making light of the situation can turn a negative experience into a positive one.
Empower workers with tracking and access control
Real time visibility not only benefits customers but also empowers workers. By giving employees access to tracking and access control tools, they can better manage their schedules and prioritize their tasks. The FSM platform real-time tracking tools can be a fun way to gamify the workday! For example, a service technician could compete with their coworkers to see who can finish the most tasks in a day. Not only does this make the workday more engaging, but it can also increase productivity.
Share customer experiences and other outcomes
FSM Real time visibility can be used to share customer feedback with workers, enabling them to understand how their work is impacting customers. Positive feedback can be used to encourage workers, while negative feedback can be used to identify areas for improvement. Additionally, other outcomes such as time taken to complete a service request, can be shared with workers to help them improve their performance and optimize their workflow.
By sharing that feedback with employees, they can see the impact of their work and be motivated to continue providing excellent service.
Also read: Top Ways to Manage Revenue Loss in FSM
Set clear guidelines when tracking data
Of course, with any tracking comes the need for clear guidelines and policies. Customers and employees alike need to understand what data is being tracked and how it will be used. The clear guidelines help to add some personality to your brand! For example, a company could create a set of tracking guidelines with illustrations and puns. This will help prevent misunderstandings and ensure that everyone is aware of the intended use of the data.
Provide accurate estimated arrival times to customers
One of the biggest frustrations for customers is waiting for service delivery with no idea when it will arrive. By providing accurate estimated arrival times, companies can alleviate that frustration and build trust with their customers. The accurate estimates can lead to some surprises!
Obtain technician consent for location tracking
For employees who are required to travel for work, location tracking can be a valuable tool. However, it's important to obtain consent from employees before implementing tracking their location. By giving employees the choice to opt-in, companies can show that they respect their privacy and trust them to manage their schedules.
Offer a resolution timeline
By providing a clear timeline, companies can show that they value their customers' time and are working to resolve any issues as quickly as possible. This helps companies to create a positive feedback loop that leads to greater customer satisfaction and a more engaged and productive workforce.
Conclusion
By following the best practices outlined above, field service companies can implement real-time visibility tools that benefit both workers and customers. This approach helps field service companies not only establish trust and credibility with workers but also helps to position businesses for long-term success. Join the real-time revolution and watch your business soar to new heights!
If you're looking for a comprehensive field service tracking software that can help you achieve real-time visibility, then consider FieldCircle. With its advanced features such as GPS tracking, real-time scheduling, and real-time reporting, FieldCircle can help you optimize your field operations and improve your bottom line.
Book a Personalized Demo
Learn how your businesses can use FieldCircle to achieve more efficient, transparent, and profitable service operations.
30 Days Free Trial
No Credit Card Required
By submitting your details, you agree that we may contact you by call, email, and SMS and that you have read our terms of use and privacy policy.