Integrated Facility Management – What Do You Need to Know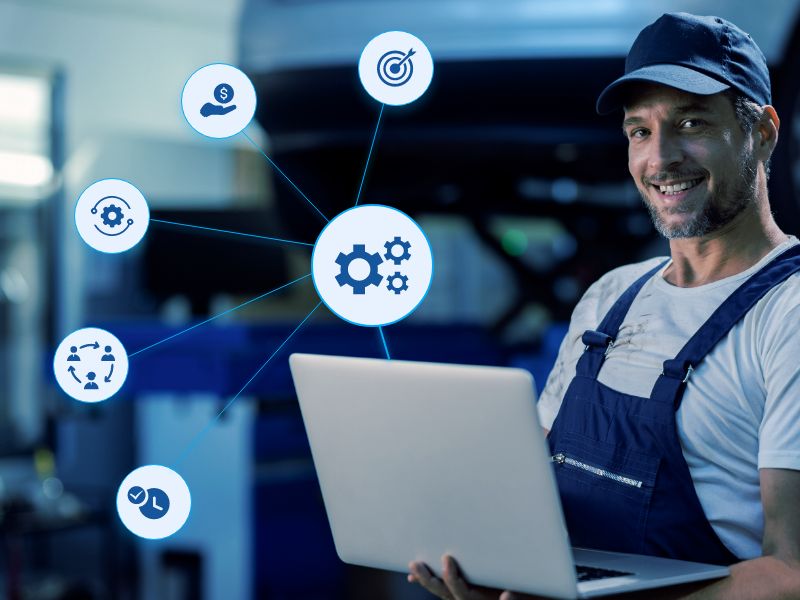 Over the past few decades, the field of integrated facility management (IFM) has experienced significant growth and innovation, spanning various sectors, industries, and businesses. As part of this development, the IFM has restructured itself, integrating many diverse components under a unified framework.
According to GlobeNewswire, the IFM market is projected to grow to $119.55 billion in 2026 at a compound annual growth rate of 6.15%. This reflects the need to move facilities management through a single platform, which would streamline processes and management styles into a single point of contact.
Here's what you need to know more about IFM.
What is Integrated Facility Management(IFM)?
Integrated Facility Management (IFM) is a comprehensive and holistic approach to managing all aspects of a facility, including the people, processes, and technologies that support its operation. It is an umbrella that holds a wide range of services, including facility maintenance, space planning, janitorial services, security, and more.
IFM brings together disparate services under a single management framework, which results in better communication, collaboration, and coordination among various stakeholders.
IFM incorporated two main components: hard facilities management, which pertains to building structures and systems, and soft facilities management, which involves services such as security, cleaning, and waste management. This approach enables clients to have a single point of contact for customer service, better coordination between FM services, and consolidated pricing, leading to more efficient and cost-effective management of facilities.
How is IFM Different From Traditional FM?
Traditional Facility Management (FM) focuses on managing the physical assets of a facility, such as buildings, infrastructure, and equipment, and deals primarily with the day-to-day operations and maintenance of a facility. In contrast, IFM takes a more strategic and integrated approach to facility management, focusing on improving the overall performance of the facility by optimizing processes, reducing costs, and increasing efficiency.
IFM takes into account the broader context in which the facility operates, such as the organization's business goals and objectives, regulatory requirements, and environmental considerations. It leverages advanced technologies, data analytics, and automation to streamline operations and deliver better outcomes. Unlike traditional FM, which may be limited to a specific scope of services, IFM covers a wider range of services, including maintenance, security, catering, and more.
IFM allows for better coordination and communication between different services, leading to improved efficiency and cost savings. By bringing all services under one roof, IFM ensures that the facility operates more seamlessly and cohesively. This approach enables the client to have a single point of contact for all services, eliminating the need to coordinate with multiple service providers.
While traditional FM often involves outsourcing certain services, such as cleaning or security, to third-party providers, integrated facility management systems typically involve a single provider who manages all services in-house.
Why Take an Integrated Facility Approach?
An integrated facilities management approach could be right if you have the plan to:
Control costs
Instead of dealing with multiple vendors and service providers, an IFM can consolidate services and streamline processes, resulting in cost savings for the business. By outsourcing all facility management services to a single provider, businesses can reduce administrative and procurement costs associated with managing multiple vendors. IFMA's study reveals that the top three drivers for adopting IFM are cost reduction (69%), operational efficiency (63%), and improved quality of services (52%).
Enhance service delivery
An integrated facility approach enables businesses to access a range of services. This allows for better coordination and integration of services, resulting in enhanced service delivery. An IFM ensures that all aspects of the facility are running smoothly, from maintenance and repairs to cleaning and security.
Improve communication and accountability
With a single point of contact for all facility management services, businesses can avoid communication breakdowns and ensure prompt resolution of issues. IFM holds all service providers accountable for their services and ensures timely and efficient resolution of issues.
Focus on core business
By outsourcing facility management services, businesses can focus on their core operations and activities. This allows businesses to allocate resources and attention to areas that generate revenue and drive growth, rather than to managing facilities. IFM takes the responsibility of managing facilities, freeing up time and resources for businesses to focus on their core activities.
Final Thoughts
Integrated Facility Management (IFM) has the potential to revolutionize the way organizations manage their facilities. By integrating various services, processes, and technologies, IFM can save time, money, and other valuable resources. However, it is important to understand that transitioning to IFM is not an overnight process.
By utilizing reliable facility management software, organizations can streamline their IFM processes and improve their decision-making capabilities through data analytics and reporting. Transitioning to IFM requires careful planning, implementation, and continuous monitoring to ensure that the transition is successful. Once you choose integrated facility management, your company will get rewards from several benefits and you can easily carry on with your daily activities.
Book a Personalized Demo
Learn how your businesses can use FieldCircle to achieve more efficient, transparent, and profitable service operations.
30 Days Free Trial
No Credit Card Required
By submitting your details, you agree that we may contact you by call, email, and SMS and that you have read our terms of use and privacy policy.