Top 7 Benefits of Integrated Facilities Management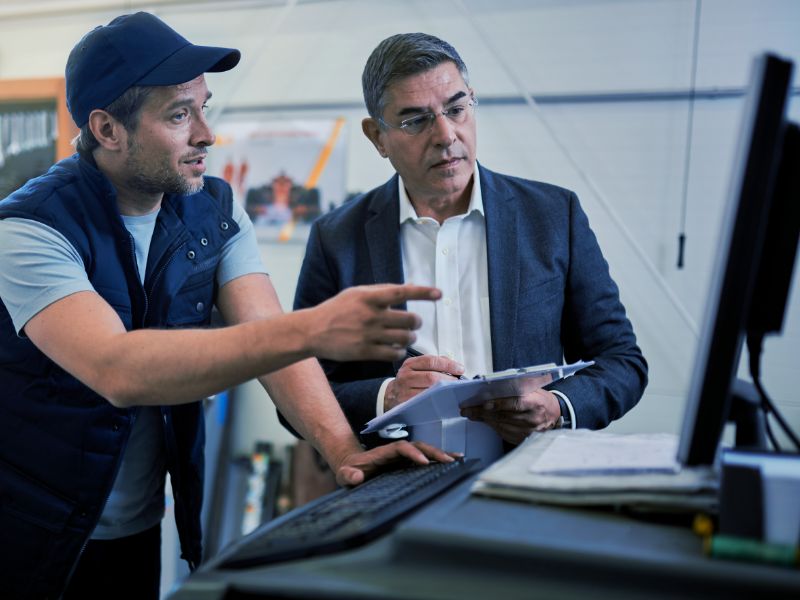 When it comes to improving efficiency in facility management, the focus often tends to use different technology or processes to streamline operations. However, the overall facility service can be improved by using integrated facility management(IFM). IFM approach aims to enhance operational efficiencies, reveal valuable insights, and create cost-saving opportunities for any business.
As per the study by Frost and Sullivan, integrated facility management (IFM) will be the fastest-growing market segment in the coming years. The study highlights IFM's total market share is projected to increase from 11.2% in 2020 to 13.5% in 2026, with a CAGR of 6.8%. With this increasing trend towards IFM, everyone is tending to implement IFM.
If you're new to the concept of IFM, taking the first step can be overwhelming. However, understanding the benefits of an integrated facility management program is the first step toward making an informed decision.
In this blog, we'll highlight the benefits of integrated facilities management for your business.
Key Benefits of Integrated Facilities Management
IFM enhances productivity across your business by simplifying day-to-day management and streamlining internal and external communication. Below are the benefits of IFM.
Getting everyone on the same page
One of the most significant benefits of IFM is that it helps get everyone on the same page. By consolidating all of your facility management services with a single provider, you can ensure that everyone is working towards the same goals. This means that your management team, your service provider, and your employees all have a clear understanding of what needs to be done and when it needs to be done.
This kind of oversight creates clarity for all members of the team. This also leads to improved communication, better coordination, and more efficient use of resources.
Better brand protection
Your facilities are a reflection of your brand, and if they are not well-maintained, they can make a negative impact on your image. Implementing IFM to your business also improves your brand. It can ensure that your facilities are always well-maintained, clean, and secure. This can help enhance your brand image and improve customer satisfaction. It can also reduce the risk of accidents, which could damage your brand reputation.
Focus on the big picture
By outsourcing your facility management services, you can free up your time and resources to focus on your core business activities. Instead of switching between multiple tasks or teams, managers can align tasks with core business goals by taking a birds-eye view. This means that you can spend more time on strategic planning, business development, and customer engagement, which can help drive growth and increase profitability.
Optimize Tracking & Budgeting
With integrated facility management, it becomes easier to track expenses and create accurate budgets. This allows organizations to make decisions about spending and prioritize investments in critical areas. It also enables them to identify areas where they can save costs and optimize resources.
Additionally, IFM uses specialized analytics tools to track performance metrics and identify areas for improvement. This approach to facility management enables organizations to optimize their spending and ensure that they are getting the best value for their money.
Acquire best practices
IFM providers typically employ a team of experts with specialized skills and knowledge in different areas of facility management, including maintenance, security, and energy management. These experts have access to the latest industry facilities management trends, technologies, and best practices, which they can apply to optimize the performance of the facilities they manage.
Boost Agility
IFM provides real-time data and opportunities for improving efficiencies and cost savings. This helps organizations to become more agile, adaptable, and better positioned to inform leadership strategies. On the other hand, a traditional FM program that operates tactically is insufficient to keep up with the demands of the modern business world.
With an IFM, businesses can quickly adapt to changes in their facility management needs. For example, if they need to scale up their cleaning services during flu season or if they need to reduce energy usage during peak hours, they can do so quickly and easily. It also enables businesses to respond to emergencies more efficiently.
Cost Saving Opportunities
Cost savings is an important benefit of integrated facilities management. By consolidating various facility management services under a single provider, organizations can benefit from economies of scale, reduce administrative costs, and streamline their operations. IFM allows organizations to identify areas where excess funds are being spent, wasted, or not being managed effectively, helping to reduce unnecessary costs.
For example, an IFM provider may use data analytics to identify inefficiencies in the facility's energy consumption and implement energy-saving measures that can reduce energy costs by up to 20%. Similarly, an IFM uses predictive maintenance techniques to identify potential equipment failures before they occur, reducing the need for costly emergency repairs and downtime.
Take Away
To sum it up, IFM will be beneficial for a business or a facility to follow integrated facility management. The benefits of integrated facilities management are far-reaching and can have a significant impact on an organization's success.
By adopting a proper facilities management system software, businesses can optimize operations and enhance sustainability practices. As businesses continue to grow and evolve, implementing an integrated facility management strategy can provide a competitive advantage and help organizations achieve their long-term goals.
Transform Your Facility Ops
with Modern CAFM Software
Increase Profitability
Reduce Costs
Book a Personalized Demo
Learn how your businesses can use FieldCircle to achieve more efficient, transparent, and profitable service operations.
30 Days Free Trial
No Credit Card Required
By submitting your details, you agree that we may contact you by call, email, and SMS and that you have read our terms of use and privacy policy.