Top 10 CMMS Software Trends: Future of Industrial Maintenance Automation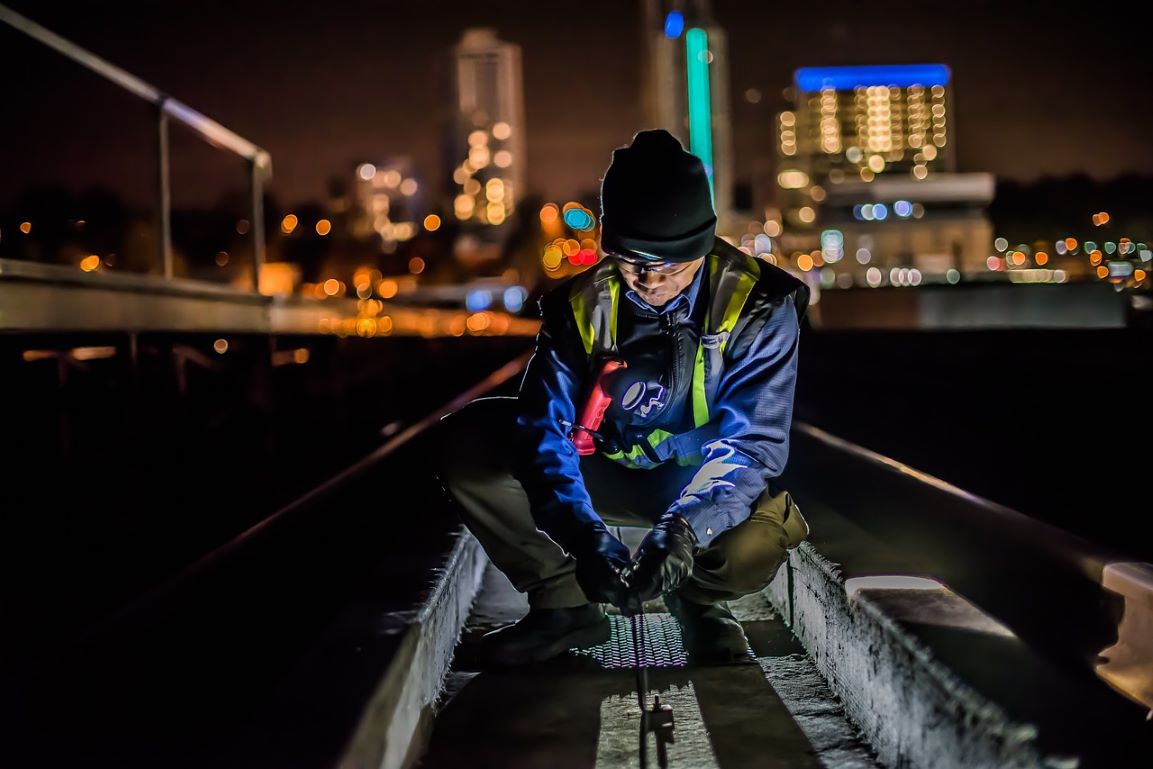 As an industrial owner, you should be aware of trends and the future of industrial maintenance automation and how it impacts your business. With technology, maintenance has become more efficient. Every business needs a maintenance department that makes sure your assets run as efficiently as possible, reducing downtime and boosting your profits. Having a comprehensive maintenance program like CMMS software has made faster technician onboarding, access via mobile devices, increased productivity, processing of work requests, and decreased downtime.
Future of industrial maintenance automation – CMMS Trends
If your business has profited from employing computerized maintenance management systems, or CMMS, then CMMS's future holds a lot more promise for you. Because technology changes so quickly, a CMMS must work hard to stay competitive. We discuss the latest trends in CMMS and how they carried out maintenance management.
Utilizing cloud computing
There is evidence to suggest that increasing numbers of companies are adopting cloud-based solutions because of their accessibility. The software is accessible round-the-clock on a variety of devices. Data security is ensured by the service provider, and installation is made simple. Faster decision-making is possible with a cloud-based maintenance management software system since you have real-time access to maintenance data.
The software sends push notifications, SMS, and emails to technicians. Since technicians, managers, and customers are better at exchanging information, maintenance teams may do work of a higher caliber. Technicians can create priorities based on the information provided in the work order, communication is made more efficient. Data sharing between internet-enabled devices and cloud based CMMS software is feasible through API or application programming interface. Your assets can create automated maintenance requests whether they are onsite, mobile, or distributed globally. The effectiveness of preventive maintenance can be increased by performing the real asset condition.
Predictive over Preventive Maintenance
Since its start, CMMS has gradually moved away from offering reactive maintenance solutions and toward preventive maintenance options. Businesses can save 12% to 18% of their budget by using this preventative maintenance management strategy since they would be able to address issues as soon as they arise. Predictive maintenance, though, may eventually displace this approach with a tool that is even more effective.
The same study indicated that 59% of respondents thought that one of the most important capabilities of CMMS systems was predictive maintenance. When using these, facility managers, business owners, and professionals in maintenance management receive real-time updates. This helps you determine which assets require greater attention when it comes to repairs and maintenance because, unlike more conventional CMMS tools, it measures reliability. By using this, your employees can save time and effort because it eliminates the need for guesswork when deciding how to prioritize the maintenance of your assets. This is especially useful for large companies that need to monitor a large amount of hardware at a time.
Internet 4.0, IoT, and artificial intelligence
Utilizing modern tools like Internet 4.0, artificial intelligence, and the Internet of Things, or IoT has made a future of industrial maintenance automation. Artificial intelligence, or the ability for machines to regulate themselves to maintain the human factor, a CMMS must be able to integrate with these autonomous pieces of machinery.
The computer can communicate with another computer using Internet 4.0 without any human involvement. Smart devices can monitor themselves; they don't require technicians to do so. Real-time data is available to maintenance managers, who can then take the appropriate steps to stop unforeseen problems.
IoT data is being used by businesses to manage asset maintenance. Predictive maintenance is utilized to make real-time asset management choices. The function of maintenance will change from being a cost center to a profit center. You can use the data gathered via IoT to make decisions that are in line with your long-term objectives. There is a shift towards data-based intuitive maintenance. Maintenance audits can be carried out more quickly with IoT.
Intelligent data-driven maintenance
As previously indicated, an increasing number of CMMS software companies are moving toward the usage of artificial intelligence and machine algorithms for maintenance management. This will make it possible to implement more logical data-driven maintenance alternatives. You can simply streamline certifications, audits, and even root cause analyses for company operations in the future with these sophisticated options.
Adding value
Major improvements in CMMS versions are always welcome, but regular feature additions keep the value of the current system sustainable. For building future-ready organizations with CMMS, the provider must stay in touch with its clients to see how they are trending. What modifications has their industry seen? Can the present CMMS satisfy the additional requirements? A CMMS should look at features that can be employed by various industries. On the other hand, is it prepared to collaborate with a certain client to offer a distinctive feature?
Additionally, the CMMS must continue to be scalable. The custom CMMS software must be flexible enough to adapt if the previously stated smaller enterprises or organizations expand. Their needs will differ from those of major grain elevators or utility corporations.
Mobile use
While a desktop-based CMMS makes it simple to create, assign, and track work orders, viewing them still requires access to a computer. Since everyone is carrying a mobile phone, why not use it? A CMMS with a mobile-friendly app is what you require. There are numerous advantages for technicians who have access to a mobile CMMS. The goal of the CMMS is to make it easier to use features and functions on mobile devices.
Create a culture of reliability
Industry 4.0 is a significant shift that covers a wide range of topics. However, putting new technology into practice begins with people. Along with doing a fantastic job of organizing and educating the maintenance team, you also need to get them ready for the adjustments that new systems and procedures will bring about. The best thing you can do is to start establishing this continuous improvement culture at your business right away.
Establishing guiding principles to support maintenance best practices ought to be the first thing on your agenda. To promote good habits and guarantee data integrity, the next step is to establish official processes for each operation, from work orders to purchasing. Prioritizing effective communication is crucial for developing accountability and trust. To encourage the rest of the employees to adopt new practices, it is important to acknowledge and promote individuals that embrace change.
Other Languages
A CMMS that can communicate in the regional tongue can be advantageous to everyone as more businesses expand overseas. New and improved can occasionally signify more intricate and involved. Recognize what has already worked well and build on it. In many things, including software, a complete redesign is not necessary. A CMMS must continue to be user-friendly, organized, and simple to operate. Training is always required to be up to pace for new consumers. Existing clients appreciate value training sessions on new features, refresher seminars, and novel CMMS applications.
Organize maintenance information with QR codes
When each asset is given a distinct QR code, the maintenance crews may easily access information. They only need to scan the QR codes to find out the work order's type or priority status. This facilitates accessing and arranging maintenance information while saving time and effort.
Workplace safety
Future of industrial maintenance automation in 2023 will be mostly based on safety. It will be an effort to improve collaboration and communication across the operations, maintenance, and safety departments. Utilizing company-wide solutions rather than isolated technologies can boost data exchange. Additionally, by utilizing the same data, your teams might do the right duties at the right times, enhancing the effectiveness and compliance of safety teams and helping to create a safer environment.
Conclusion
We know that many businesses rely on specialized software to keep their maintenance operation running smoothly. We thought it would be a smart idea to come up with a list of predictions of what CMMS and related industries might look like in the future. It's always a good idea to think about the future of industrial maintenance automation so you can make the most of your business in both the short and long term. The maintenance automation tools that are available to us now are quite beneficial for reducing human error and collecting and evaluating data on machine performance and condition. Maintenance manager of the future
may organize, automate, and streamline all facets of maintenance work with the help of intelligent CMMS solutions.
Book a Personalized Demo
Learn how your businesses can use FieldCircle to achieve more efficient, transparent, and profitable service operations.
30 Days Free Trial
No Credit Card Required
By submitting your details, you agree that we may contact you by call, email, and SMS and that you have read our terms of use and privacy policy.