Top 11 CMMS Best Practices To Support Maintenance Management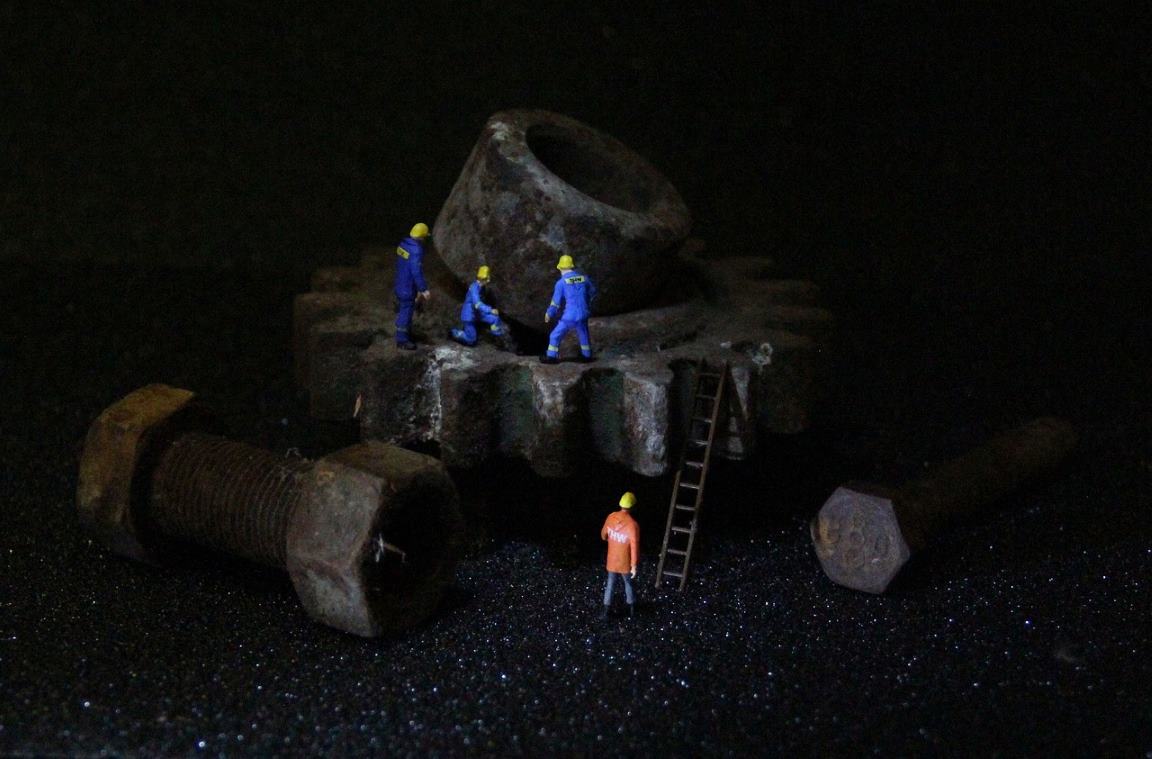 Approaching the set of maintenance management software CMMS best practices helps companies to maximize their profits. Training users with good habits reap the benefits from CMMS and turn your technicians into effective workers. Inaccurate data and low completion rates show the untrained maintenance teams. Learning important functionality and using them correctly over time helps to avoid maintenance management problems in the long run.
Organizations that purchased maintenance management software, should check out the CMMS maintenance best practice and procedures to get the most out of CMMS. Here's a list of some maintenance management best practices with CMMS that every organization should implement.
List of CMMS best practices
1. Check organization needs
Before implementation, confirm the organization's maintenance management requirements. Before adding other features, the majority of maintenance departments first use work order management capabilities. After CMMS implementation the first thing you should do is to get everyone in your company on board. Everyone should be aware of this, from entry-level technicians to the highest-level maintenance managers and directors.
The initial goals of CMMS implementation should be user adoption of the work order process, overall productivity, and process efficiency. Don't overwhelm the maintenance crew with the demands of the program. Instead, put your attention on becoming familiar with the software's routine tasks. This involves entering the system with all asset data and training users on how to create, update, and finish work orders.
Maintenance managers can then decide what has to be done next with the program. Create a program that demonstrates the dedication of the new system by gathering maintenance managers. By demonstrating how the CMMS can advance your overall business objectives, you may encourage staff to use it.
2. Plan for the vendor who supports your goals
The mindset after CMMS software implementation shouldn't be "set it and forget it." There should be a strategy in place for any future support requirements. This involves understanding how to carry out program upgrades or updates, as well as how to fix any mistakes made while using the software. For this, you want to pick the vendor who supports your goals and objectives.
At every level of CMMS, the majority of CMMS software providers have implementation and support teams on hand to respond to inquiries and resolve any technical issues. It is the organization's responsibility to stay current on version updates and any newly released features, coordinating installation with the vendor. This will be another CMMS best practice to get the most out of the software. Therefore, be sure the vendor you select can assist you on the route to successful maintenance management.
3. Select a person or team to lead the CMMS program
The CMMS program should be led by a person or a group that you designate. A maintenance management system's selection, implementation, and ongoing improvement involve numerous moving elements. The best team can be aware of the project's objectives, participate in free trials, demos, and in-depth research, and is completely aware of the necessary steps to set the system up and running.
This team's objectives will be to implement the software into use and make sure that everyone is familiar with it. If your team consists of more than one person, giving each of them a particular function will enable them to have a distinct area of concentration. Project manager, training specialist, administrator, and other positions can fall under this category. Based on experience and skill set, assign positions and responsibilities.
4. Integrate with mobile application
One of the key benefits of using a CMMS is that communication between managers, supervisors, technicians and other staff looking for maintenance work runs smoothly. By using a mobile CMMS, employees will have access to the system from anywhere and will spend less time traveling between the office and the job site. It might make the employees work more effectively. You must request tablets or smartphones for your team to take advantage of mobile CMMS, whether it will be a way for field employees to log their time or track work without going back to a desktop or the paperwork.
Ask your provider what type of mobile features your system provides, then start utilizing them. Workers can easily access asset details, sign documents electronically on the job site, and take photos of the damage to share with other CMMS users. This is a typical feature of contemporary maintenance management systems that can quickly produce significant gains.
5. Provide proper training
The provision of proper CMMS training, which continues after the first installation, is one of the CMMS best practices. Having training protocols and timetables in place will be crucial because your team will need to understand how to initiate, handle, and conclude requests. The overall training processes should be combined with keystroke training to learn specialized functions. Every time a new person joins the maintenance team, a new feature is added or used, or if there is a pattern of software errors, training should be reviewed.
Utilize all the training services provided by the vendor, then decide if you require more knowledge. You probably won't require additional training if you pick a user-friendly CMMS software. Users can learn new techniques by attending CMMS training sessions on a semi-regular basis, and it also encourages them to use their CMMS again.
6. Collect accurate data
The important CMMS best practices is to make sure that accurate data is collected when utilizing the software. Most likely, your CMMS vendor will ask for the data you wish to import into your system. Before importing this data, it's critical that you clean and arrange it. Your software kickoff is going to be a nightmare due to incorrect or confusing data. Therefore, be sure to set aside some time to clean up your data and remove any erroneous information. Setting mandatory fields is one approach to ensure this happens.
Once the maintenance staff becomes used to entering sufficient and accurate data, it will be helpful for reporting and record keeping. When an asset breaks down, decisions about whether to fix it or replace it can be made using historical asset data. Maintenance managers can assess if it is more cost-effective to fix the asset once more or to replace it by reviewing previous maintenance requests, corrective maintenance work orders, preventive maintenance work orders, and inventory parts utilized on the asset.
7. Gain insights from reports and analytics
Once you have your CMMS in place and have begun to collect data on your equipment, assets, work orders, and preventative maintenance efforts, you may start using the data to generate insights and inform choices. The data from the CMMS is used by maintenance managers to support the need for additional staff, new assets, machinery, new technology, or new initiatives. All this information is presented by CMMS systems in incredibly simple graphs and charts, and the majority of them enable you to download the charts quickly for printing or sending to management. And you can utilize them to decide how to daily enhance your procedures.
8. Authorize power users
Maintenance managers should follow up with power users who were designated to promote the CMMS software at the time of purchase. Power users should keep collaborating with hesitant users and new maintenance employees. The power users should demonstrate to the team about new features and how it simplifies their tasks or enhances productivity significantly. To reduce others' concerns and effectively promote the advantages of CMMS, power users must become experts in it.
9. Create an inclusive maintenance schedule
Scheduling maintenance involves more than just marking the calendar for chores that need to be completed. Maintenance scheduling also includes carrying out particular maintenance tasks, inventory needs and planning, and thorough work order instructions. This is also one of the CMMS best practices for preventive maintenance management systems. The asset-related data that has been gathered will help plan maintenance tasks. For effective maintenance management, it is crucial to understand how various areas of information work together.
Since a lot of the information concerning work order scheduling depends on data from other parts of the software, all data must be of good quality. In addition to the above, you should also define the reason behind the maintenance tasks, and share clear instructions on how to perform the work. This gives a clear idea for technicians about the maintenance works.
10. Control service provider compliance
You can have a large number of contractors and service providers on-site depending on the type of maintenance your business requires. Although this staff is essential to your operations, they must abide by the standards of your site and regulations. When a technician shows up on-site, a company counts on its supplier to have the right insurance, credentials, licenses, and other documents. . If not, a business exposes itself to unanticipated operational and financial risks if something goes wrong. To assist organizations in removing non-compliant workers to avoid operational, financial, and legal issues, compliance management capabilities can be integrated into a CMMS to show each contractor's certifications and compliance.
11. Tag equipment with QR codes
Making decisions regarding repair or replacement and maintenance planning is a crucial duty and a significant investment. You can maximize reliability and value by tracking your assets and knowing where each equipment is at all times using the equipment maintenance software . If you tag your equipment and assets with QR codes in advance, maintenance management will go much more smoothly. This is considered as one of the CMMS best practices for MRO parts management.
When technicians are out in the field, the work orders, manuals, warranty information, and other information about that asset may be pulled up by simply scanning the code. This makes obtaining information while out in the field rather simple. Most systems will automatically create a QR code once all of your equipment pieces are in the CMMS. Each QR code can be attached to the relevant equipment, and a mobile device can be used to scan it to access its information.
Conclusion
Each industry and facility faces a unique set of difficulties in maintenance management. However, there are best practices that any maintenance department may adhere to assist them to create a strategy that works the best for them. You must first choose the maintenance approach that best suits your requirements. Gather all of your data before setting up a user-friendly CMMS program. If feasible, gather information on the cost of maintenance as well. Implementing the CMMS best practices will help you to easily overcome all the maintenance management problems.
Book a Personalized Demo
Learn how your businesses can use FieldCircle to achieve more efficient, transparent, and profitable service operations.
30 Days Free Trial
No Credit Card Required
By submitting your details, you agree that we may contact you by call, email, and SMS and that you have read our terms of use and privacy policy.