Maximizing Uptime with CMMS: Benefits of Effective Maintenance Scheduling and Dispatching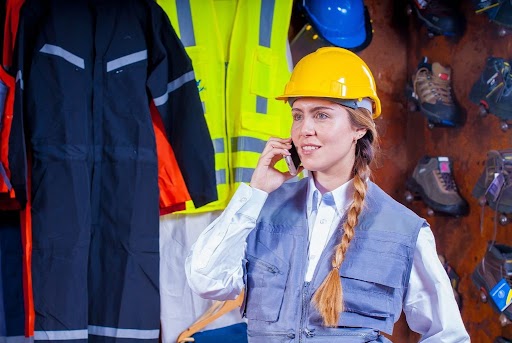 Maximizing Uptime with CMMS: Benefits of Effective Maintenance Scheduling and Dispatching
Maintaining equipment and machinery is critical to the success of any organization. However, scheduling and dispatching maintenance tasks can be a challenging and time-consuming process if there are many assets to manage. Without a strong system in place, maintenance staff could find it difficult to handle the workload, which would result in lower efficiency, more downtime, and greater expenses.
Are your maintenance personnel struggling to keep up with the volume of work, which results in delays and missed deadlines? Do you have more downtime and higher costs as a result of poor maintenance procedures? If so, you are not alone. Many organizations struggle to find a solution that works for them in the face of these problems.
Fortunately, CMMS solutions can help streamline the maintenance scheduling and dispatching process. It can centralize and automate operations and help improve efficiency, reduce downtime, and lower costs.
In this blog, we will explore the benefits of maintenance scheduling and dispatching processes with CMMS.
What happens when maintenance scheduling goes wrong?
When maintenance scheduling goes wrong, it can lead to a reactive culture, with the focus on producing products, rather than maintaining equipment. This results in numerous breakdowns, data shortages, and low morale, with the maintenance team constantly putting out fires. Despite efforts to improve the situation, the maintenance program struggles due to poor scheduling.
To avoid constantly taking two steps forward and one step back, it's important to follow best practices and simple frameworks for effective maintenance and work order scheduling. This can help prevent breakdowns and ensure equipment health, leading to higher morale and increased productivity.
Benefits of maintenance scheduling and dispatching with CMMS
The key to successful maintenance planning and scheduling lies in prioritizing and organizing tasks in such a way that they can be accomplished with maximum efficiency. Here are some benefits of maintenance scheduling and dispatching with CMMS software.
Boost equipment dependability
Equipment downtime carries a hefty financial burden. It costs you money in addition to disrupting your work. In fact, recent studies show that the unplanned equipment downtime costs manufacturing industries an estimated $50 billion each year. This number varies depending on the industry, but it highlights the severity of the problem.
What happens if your equipment malfunctions while you're in a distant area? That might result in even greater costs!
Planning and arranging your maintenance tasks carefully is the greatest approach to prevent these losses. By collecting crucial data points throughout all process phases, from acquisition and purchase through chores like preventative repairs and planned overhauls, a CMMS can assist you in identifying issues before they arise.
Easy work order creation
The ability to manage work orders from any location and at any time is essential for fast issue resolution. By using a Work Order Management module in a CMMS system, users can:
Retrieve information on all open work orders or assignments through a computer, smartphone, or mobile device.
Conduct quick and efficient searches of work orders and generate interactive, detailed reports.
Manage or print open work orders and assignments with ease.
Access detailed customer information and history.
Receive automatic email notifications.
Cost management and waste reduction
You may cut expenditures, equipment downtime, and manual labor with an automated scheduling. By using predictive maintenance programmes, you may boost the uptime and reliability of your equipment.
Manage Costs
A CMMS can be used to keep your capital projects under control, from preventive maintenance through condition-based maintenance (CBM) to predictive maintenance (PdM). Utilizing the appropriate toolkit for your needs will reduce unused expenses and increase productivity and safety on-site.
Save time
By utilizing powerful process automation features, you can cut down on time wasted on manual tasks like reporting that might be readily automated using technology-based solutions like workflow-based alerts or automated workflows. In the long term, this will save time and money by lowering errors brought on by human error while performing these duties.
Reduce injuries and accidents at work
Automated task scheduling, assigns the right technician to the right jobs and empowers them with the guidelines and safety measures. This effective measure can increase worker safety.
The software can also identify potential hazards prior to an accident by tracking equipment maintenance and repairs. A company using software for maintenance can contribute to the creation of a safe working environment for everyone by keeping track of safety practices.
Compliance and safety
To ensure compliance and safety standards the company needs to maintain a comprehensive record of all maintenance activities. It should have the details about scheduled tasks and maintenance performed on each asset or equipment within your facilities. This data is especially valuable during audits to confirm if assets are being adequately maintained.
Moreover, scheduling software enables you to store relevant information about your equipment, such as product requirement documents, warranty details, safety guides, and other pertinent information. Access to this information is readily available to you and your team, making it simpler to adhere to compliance and safety standards.
Reduce employee turnover
Reducing staff turnover is made easier by automating dispatching works, which makes it simpler for new hires to get up to speed on their first day at work. Additionally, scheduling works based on the location and priority will enable technicians to take a break sometimes and also helps in managing the complete documentation.
This will allow them to anticipate more work or other time-consuming activities that advance their fundamental abilities.
Streamline automated workflow
When maintenance requests come in, they can be directed to the appropriate technicians or staff members. And real-time updates about the schedules are simultaneously sent to requesting users.
Moreover, the automated scheduling system enables you to establish an approval process that follows your organization's chain of command, ensuring that no request goes unnoticed.
Other useful features to streamline workflows include the ability to add attachments to work orders, such as pictures or videos, and create checklists for technicians to follow when performing maintenance tasks.
Improve morale
As productivity levels rise across all industries by automated work orders, including sites where workers spend the majority of their time next to heavy machinery and equipment, high morale is essential
This means that having a productive procedure in scheduling in place that accounts for breaks and time for workers to refresh when handling requests will be advantageous for everyone concerned.
Improve accountability
To enhance the accountability and efficiency of your team, consolidating all maintenance and facility operations in one place can provide better visibility into prioritized tasks. This enables each team member to directly assign tasks to their maintenance schedules and stay informed about their daily responsibilities.
By implementing this CMMS maintenance schedules approach, you can improve the overall accountability and efficiency of your team. Additionally, your organization's administrator can have a comprehensive understanding of the scheduling activities taking place in each facility and their timing.
Consistent maintenance
With the option to schedule and plan for maintenance automatically, you won't have to worry about remembering important dates and timelines. The solution will monitor all maintenance operations and ensure that all assets and equipment are in optimal condition.
And will notify you of upcoming appointments, ensuring you don't miss any required preventive care for your systems, assets, and equipment.
Reduce idle time
Idle time is the period during which all of your output is halted because of a problem. Due to lost output, equipment repairs, and employee morale (which influences productivity), downtime costs firms money. To minimize this in your business operations, you must create a thorough maintenance program.
Through the provision of scheduled tasks for routine maintenance of all important parts of your machinery and equipment, a maintenance program can help you reduce downtime.
Data driven decisions
To make informed decisions about maintenance scheduling, it's crucial to rely on data. By customizing the information collected in your CMMS maintenance planner, you can effectively manage key metrics.
Utilizing data can help justify spending on capital and labor, determine when assets need to be replaced, and identify the necessary resources for optimal efficiency within your maintenance department.
Increased asset lifespan
Regular maintenance is essential to extend the lifespan of assets. With CMMS, maintenance managers can schedule preventive maintenance tasks based on the equipment's usage, age, and other critical factors. This helps to reduce the likelihood of unexpected breakdowns and equipment failures, which can lead to costly repairs and downtime. By extending the lifespan of assets, organizations can save money and improve the return on investment of their equipment.
Without a properly implemented CMMS, daily maintenance routine may consist of the following tasks and time allocations:
22% of time may be spent searching for parts
21% of time may be spent actually using tools to perform maintenance tasks
15% of time may be spent waiting for assistance from colleagues
13% of time may be spent looking for tools and equipment
12% of time may be spent waiting for equipment to become available
5% of time may be spent waiting for necessary permits
3% of time may be spent waiting for supervision or guidance.
Scheduled maintenance example
Manufacturing equipment and machines may require lubrication and alignment every three months to prevent performance degradation or excessive wear. By reviewing production schedules together with technician availability, spare parts inventory, and task durations, the most achievable and dependable maintenance schedule can be developed.
Extra tips
To ensure your organization creates the best possible schedule, keep the following extra tips in mind:
Make sure your task scheduling is clear and easy to understand – Technicians should not have to spend time deciphering how to complete a task, nor should they have to waste time asking for additional information or help. Keep it concise.
Use feedback to improve – When you receive feedback from those working on a task, take it into account. It's an excellent opportunity to learn where improvements can be made. Additionally, it's important for employees to feel heard and valued.
Consider equipment history – Include any relevant information about equipment, such as notes from previous work. Leaving out important information could lead to delays or failures in the future.
By following these tips, and ensuring that work hours are being filled, tasks are organized by priorities, and your CMMS is in place, your workflow should be smooth and efficient.
Scheduling and dispatching with FieldCircle
Utilizing FieldCircle can streamline your scheduling and dispatching processes by automating them. By planning and scheduling maintenance in advance, you can minimize your overall expenses and maintain equipment that's always ready to deliver each order on time. Neglecting maintenance and opting for minimal or last-minute efforts can result in potential delays due to costly and time-consuming repairs in the long term.
To simplify the coordination of maintenance tasks with your maintenance team, consider using a scheduled service CMMS. Furthermore, by integrating your maintenance program with FieldCircle, you can anticipate slow periods weeks in advance, providing ample time to schedule necessary service work. Moreover, you can decrease the frequency of required servicing by reducing the number of miles driven, resulting in increased revenue and decreased downtime for your trucks.
If you're looking to improve your business operations and take your business to the next level, consider purchasing a CMMS system today. It will help you streamline your scheduling and dispatching process and take your maintenance operations to a whole new level. Don't wait any longer, take action today and see the benefits for yourself.
Book a Personalized Demo
Learn how your businesses can use FieldCircle to achieve more efficient, transparent, and profitable service operations.
30 Days Free Trial
No Credit Card Required
By submitting your details, you agree that we may contact you by call, email, and SMS and that you have read our terms of use and privacy policy.