Automated Facility Management: How these 5 Technologies are Leading the Way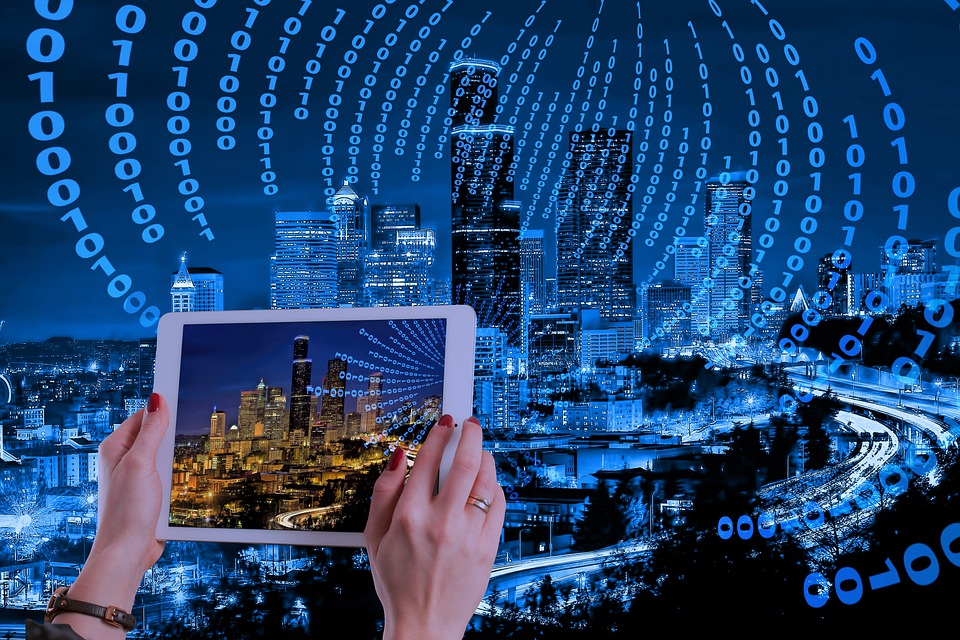 When it comes to facilities management, recent technological breakthroughs have made many benefits. Among many technologies, automation stands out as providing the biggest impact on facility management. It enhances the capabilities of facility management with tools and resources that improve the efficiency and efficacy of tasks.
An automated facility management system results in flawless service streamlining, which lowers the potential for delay and error.
A study about facility management reports that 45.1% of facility managers need to improve efficiency. By focusing on technologies like facility automation, facility managers can uplift their efficiency easily.
Considering the immense potential of automation in facility management, here we bring to you five groundbreaking technologies that are enabling automation in facilities management space and making it more efficient.
Top 5 Automation Technologies Driving The Change in Facility Management
Following are the top 5 technologies that are changing the face of facilities management with automation.
Internet of Things (IoT)
The Internet of Things (IoT) consists of a network of interconnected equipment and machines that exchange data. Within facilities management, the IoT monitors and controls various devices, ranging from HVAC systems and lighting controls to elevators, that are integrated into a building's network. IoT sensors can detect faults, adjust system settings, and provide real-time feedback to facility management.
By promoting communication between equipment systems, the IoT enhances efficiency and offers extensive control over facilities environments. IoT sensors can detect faults, adjust system settings, and provide real-time feedback to the facility management team. By leveraging IoT, FM can optimize energy consumption, reduce costs, and improve facility performance.
Smart building technology
Smart building technology incorporates building automation systems(BAS), to autonomously monitor and control all aspects of the building, including lighting, climate control, and ventilation systems.
These advanced buildings can significantly reduce facility management operational costs by regulating climates when unoccupied, turning off lights when not in use, and monitoring system performance for faults. This leads to substantial savings in both energy consumption and costs. Moreover, smart buildings provide enhanced security, and there are a plethora of advanced technologies available that can help safeguard facilities.
Artificial Intelligence
Despite humans' proficiency in various fields, there is always a possibility of error when it comes to maintaining facility systems. To tackle this issue, facility management automation systems with AI constantly monitor all the equipment in real-time and maintain accurate records, alert to any issues, and pinpoint inefficiencies that lead to unnecessary expenses.
For instance, AI-based automated maintenance and breakdown detection empowers even small facilities management teams to oversee a vast number of buildings and assets, minimizing machine downtime. As a result, this approach reduces expenses and allows facilities managers to allocate more time toward addressing critical matters.
Service Automation
The service automation technology automates workflows and enables efficient repair and maintenance management, which saves time and effort. Facilities managers with service automation can effortlessly validate fieldwork, manage risk, keep track of service requests, and simplify the proposal and invoice generation process.
It automates workflows across all areas of facility operations, from contractor sourcing and monitoring to the work order life cycle, and analytical insights. This facility management automation approach results in enhanced visibility, data-driven decision-making, improved efficiency, and lower operational costs, all of which are significant benefits.
Augmented Reality (AR)
AR technology in facility management has the potential to enhance speed, efficiency, and accuracy. It provides a convenient overview of equipment and eliminates the need for carrying around blueprints and other documents. By utilizing AR headsets, manuals, and building components can come to life, and equipment temperatures can be visualized, even if the components are hidden behind walls, ceilings, or floors.
AR alerts can also enhance situational awareness, helping individuals steer clear of hazardous conditions such as high-voltage assets, hot surfaces, and high-speed machinery, promoting safety in the workplace.
According to the findings, hospitals and medical facilities have exhibited greater adoption of AR technology compared to other property types, with a 30% adoption rate. Manufacturing facilities rank second with a 26% adoption rate, followed by educational facilities with 25% and corporate offices with 23%.
Conclusion
It is indisputable that automated facility management systems can bring about significant advantages to FM teams. Automation technology revolutionizes facility management in unprecedented ways.
As the industry continues to evolve, we can expect to see even more innovative facility management software with automation solutions that will transform the way facilities are managed in the future. As a result, facility managers need to stay up-to-date with these technological advancements and implement them in their operations to stay ahead of the curve.
Book a Personalized Demo
Learn how your businesses can use FieldCircle to achieve more efficient, transparent, and profitable service operations.
30 Days Free Trial
No Credit Card Required
By submitting your details, you agree that we may contact you by call, email, and SMS and that you have read our terms of use and privacy policy.