Facility Management 2.0: How BIM is Changing the Game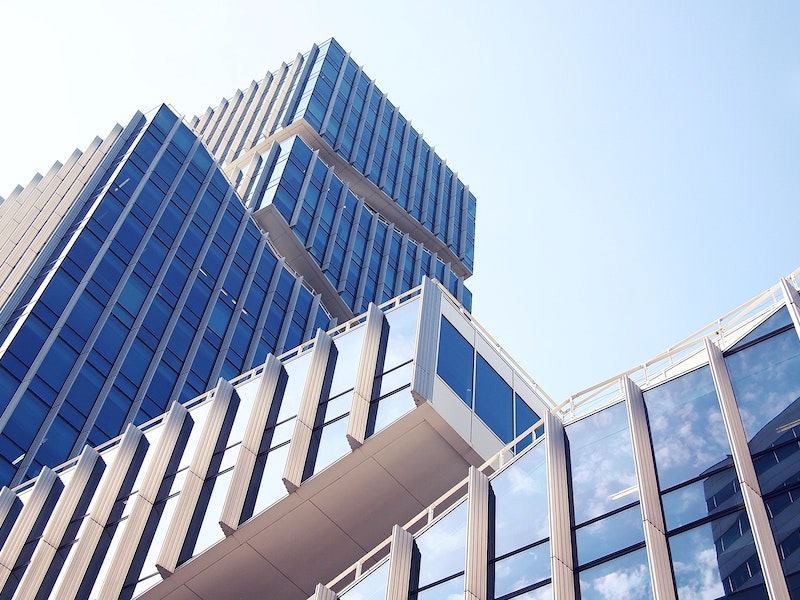 Do you struggle to keep track of your facility management and maintenance needs? Are you finding it difficult to coordinate with your team and external vendors? Do you often feel like you're drowning in a sea of paperwork and spreadsheets?
Facility management can be a complex and challenging task, especially when it comes to managing maintenance needs and coordinating with various stakeholders. Without a proper system in place, it's easy to become overwhelmed and lose track of critical tasks, leading to downtime, delays, and even safety hazards. Inefficient facility management can also lead to higher costs, lower productivity, and a negative impact on the overall experience of occupants and visitors.
But what if there was a solution that could help you streamline your facility management processes, reduce costs, and enhance the overall experience for everyone involved? That's where Building Information Modeling (BIM) comes in. By leveraging BIM technology, facility managers can access a wealth of data and insights that can help them make better-informed decisions, optimize maintenance schedules, and improve communication and collaboration across teams. In this blog post, we'll explore how BIM can help maximize the potential of facility management and why it's essential for modern-day facility managers to embrace this technology.
What does BIM bring to the table in Facility Management
There are several advantages of using BIM for facility management. Indeed, using BIM can be the way to fetch several long-term benefits for your facility surrounding efficiency and effectiveness. Here, we bring to you notable ways in which BIM transforms your facility management process.
Precise Capital Planning
With BIM technology, you can see how your entire portfolio is doing and decide on capital investments that are more strategically sound. Advantages facility management BIM provides for facility capital planning include measuring FCI (facility condition index) across your entire portfolio, recognizing the risk of failure of strategic assets, and better managing deferred maintenance.
BIM provides accurate, detailed, and up-to-date information about a building's design and operation. The information obtained can be used to analyze different scenarios, estimate costs, and assess the feasibility of different options. So, facility managers can optimize their investment decisions and ensure that they are allocating resources efficiently.
Reduction of Energy Waste and Carbon Footprint
By integrating BIM technology with your physical facilities, you may more easily monitor energy use and contribute to environmental preservation. Better space management is made possible by 3D modeling, which also makes it easier to visually detect underused spaces and plan office layouts.
In order to cut expenses and your carbon footprint, you may also integrate sensors into your equipment. These sensors transmit energy data back to your facility management BIM, enabling you to make more strategic, data-driven decisions.
Optimum Space utilization
Facilities managers can take scheduling, budget, maintenance, and sustainability into account with multi-dimensional building information modelling. A facilities manager may manage schedules, cut down on vacancies, and find chances to combine or rearrange spaces by having a thorough understanding of space utilization. When planning an effective space strategy with facility software, BIM integration can bring excellent results.
Facilities managers can better manage real estate expenses, facilitate flexible work arrangements, and promote employee satisfaction by incorporating this data into building information modelling. In the BIM process, sensors add a new layer of data that provides a greater understanding of how employees use office space in real time.
Improved Renovation Dynamics
BIM systems contain dynamic data that is frequently updated and modified. This gives you more precise data on the state of your assets, which helps you plan for capital expenditures and preventative maintenance in a more timely, efficient, and accurate manner. Your facilities manager will have more reliable information to share with contractors so they can plan downtime to maximize efficiency and address any potential problems, which will save money, personnel, and time.
BIM thus serves as a guide and the foundation for any future planning of renovations and retrofits. BIM has comprehensive data on each component of the building and by offering precise data, lowers the cost and complexity of building rehabilitation and retrofit projects. This merely eliminates the chance of any multidisciplinary MEP (Mechanical, Electrical, Plumbing) collision, thereby saving significant building damage and expense.
Effective lowering of operational cost
BIM enables the cost of the design process to take into account environmental factors and life cycle operating and maintenance costs. In celebration, BIM will make it possible to consider workplace productivity elements in equally rigorous ways based on accurate statistical data on workplace performance.
Most importantly, tools such as BIM or good building automation systems assist in improving the quality and accuracy of financial forecasts and help operational buildings drastically cut down on these losses. The dollars saved can be put to some good use. This can enhance workplace QOL (quality of life) and lessen the pressure to spend money wisely.
Quicker decision-making
By using a BIM model, it is possible to create a database that can quickly offer the information needed for the necessary analysis and evaluation. Facility managers can fine-tune building equipment for optimum performance by integrating BIM facility management with building system controls. The use of BIM makes it much easier for facility managers to find the information they need fast.
BIM empowers facilities management to visualize building systems and identify potential issues before they arise. For example, if a facility manager notices that a piece of equipment needs to be replaced, she can use BIM to immediately identify the affected systems and quickly determine the best replacement option.
Flawless Documentation system
Opportunities for using BIM facility management have also been looked into, with an emphasis on discovering usable information in a BIM model that facility managers require for supporting maintenance planning. A BIM database will have a fascinating history of thousands of maintenance and refurbishment projects.
If completed as planned maintenance, maintenance operations might cost three to four times as much as the equivalent repair activity. Detailed warranty information, information on normal equipment maintenance, and facility maintenance information are all included in the documentation system.
Relying on paper-based documents makes it harder for facility maintenance employees to maintain buildings. Current manual data management practices result in ad hoc data storage space management.
Access to resources for decision making
Facilities management (FM) organisations have the chance to use BIM as a knowledge repository to record changing facility information and to support decisions made by the facility manager throughout a building's operating life.
As we saw, BIM promises to give facility managers a trustworthy database of facility information and integrated views across all facility systems so they can obtain and analyses data about the entire system. The tool offers a fresh approach to examining how buildings have been acting or degrading over time to support decisions about how to schedule maintenance tasks and carry out facility repairs.
Clash detection
Building information modelling (BIM) proves excellent for clash detection, locating parts that are in conflict with one another. Facility managers can use BIM as a medium to record and store modifications made to a facility's as-is state.
By enabling facility managers and building owners to do in-depth studies, BIM helps ensure that a facility is used for a particular purpose for as long as possible. Having a BIM in conjunction with an impactful facility management system can tremendously improve the overall facility effectiveness.
Conclusion
Unlike the conventional method, BIM processes allow facility managers to work with the design team and contribute to the planning of assets.
If you work in facility management, we advise you to begin utilizing BIM facility management technologies, which enable you to handle maintenance tasks from any location.
To know how you can pave the way for BIM in your facility and bring quick improvements, seek our expert consultation. At FieldCircle, we combine our IT expertise with BIM and facility management experience to give you the most-required features in the product.
Book a Personalized Demo
Learn how your businesses can use FieldCircle to achieve more efficient, transparent, and profitable service operations.
30 Days Free Trial
No Credit Card Required
By submitting your details, you agree that we may contact you by call, email, and SMS and that you have read our terms of use and privacy policy.