Why Capitalize on Facility Management Software For Energy Efficiency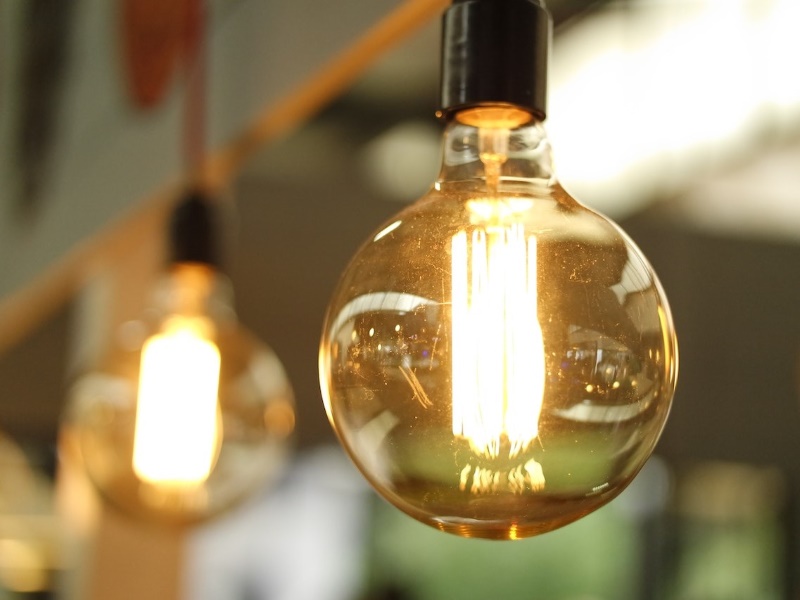 Systems to manage energy efficiency are upgrading progressively, and facility management software is central to these improvements. Here, we understand how bespoke facility software helps businesses in fulfilling their facility energy management goals.
Energy usage in facilities is rising day by day. The International Energy Agency (IEA) has found buildings along with building construction sectors accountable for 30% of total global energy consumption and 27% of total energy sector emissions. Against the backdrop of this huge contribution, energy management has become a focus area for facility managers.
While buildings are seen as high energy-consuming entities, they can also be a "source of enormous untapped efficiency potential" as IEA notes. One strong way to realize the potential is to adopt a facility management software application with strong energy management features. Facility software offers facilities manifold advantages that extend beyond the traditional idea of cost savings.
Having successfully assisted businesses in realizing their energy-saving potential through facility management software, here we bring to you the practical advantages that facilities can experience through the use of the tool.
How Facility Management Software drives energy efficiency
Facility software focuses more on optimizing routine operational tasks is a misbelief. Facilities can own and configure facility software to manage some of the most critical energy management tasks, fetching multiple advantages for the business, as we explore here.
A permanent repository
In order to achieve the best energy deals, when facility businesses frequently partner with new vendors, there's always a possibility of them losing historical energy data. With facility software that offers a strong and secure functionality to store data, facility managers cannot only store data but also subject it to analysis for examining the success of their energy projects.
Data storage is equally beneficial even for those who choose to stay with their existing vendors. This time, the tool hosts all their energy data with the vendor having not to worry about the complexities of the data storage. So, however frequently facility businesses might change their energy vendors, they would still have access to all their previous data.
Automation at your fingertips
Facility management can automate the process of energy monitoring and analysis. The software can integrate with various facility energy management systems to collect and analyze data on energy usage.
With real-time data, facility managers can identify areas of high energy consumption and take action to reduce energy waste. The software can also generate reports on energy consumption patterns, providing insights that can inform energy management strategies.
Automation also assists in energy management by optimizing energy usage. With the use of automated systems, facility managers can effectively control and manage energy consumption. For instance, they can adjust temperature settings automatically based on factors such as weather patterns and occupancy levels.
Also read: Automated Facility Management: How these Technologies are Leading the Way
Scientific decision-making
Data is the lifeblood of the energy management software industry, and at FieldCircle, we lay heavy impetus on offering features in our product that help in insights-driven decisions. Our focus is always to give users of our facility software the most beneficial insights on energy possible. We employ AI techniques and algorithms to identify areas that can be improved, providing you with a clearer picture of your energy usage, something that is out of the bounds of a traditional tool.
Remember, as a facility manager you probably won't be able to find every energy-saving opportunity by using some plain visualizations. There are always chances that you miss the opportunities for savings. You can let these savings opportunities go undiscovered, as combined together they may amount to millions of dollars.
No namesake efficiency
Facility management software can help organizations achieve better energy efficiency. By monitoring energy consumption in real-time, facility managers can identify and address inefficiencies, such as equipment that is operating outside of its optimal range, or areas of the building that are using more energy than necessary. So, they can take corrective action and reduce energy waste.
There are countless ways facilities management software enables energy saving. Examples include facility management software that can trigger alerts and assist facility managers in turning off lighting systems when not in use or adjusting brightness levels based on natural light levels. Further, automated systems help in detecting and fixing leaks in compressed air systems or water heating systems.
Roadway to sustainability
Energy use optimization has become a core goal for facility managers to achieve sustainability goals. In this endeavor, facility software can prove extremely helpful. When configured to their needs, it can help them identify opportunities for renewable energy use, such as solar panels or wind turbines, further reducing their reliance on non-renewable energy sources.
As we already saw, energy analytics can allow facilities to monitor energy consumption. Assessing the pattern, they can build short-term and long-term strategies planned around not just lowering energy usage but also carbon footprint. Adopting facility software can thus take facilities many steps closer to meeting their carbon emission reduction targets.
A profit opportunity to grab
By reducing energy waste and improving energy efficiency, organizations can lower their energy bills and avoid costly downtime due to equipment failure. The software can also help organizations identify areas where investments in energy-saving technologies or equipment upgrades can provide long-term cost savings.
facility software can also help businesses to track their energy usage over time. By collecting data on energy consumption and cost, businesses can identify trends and make adjustments to their systems to further reduce energy waste. This can help businesses to achieve long-term savings on their energy bills, as well as reduce their environmental impact.
Adherence to regulations
Businesses operating and managing facilities have to ensure that they comply with local as well as global energy norms and regulations, such as
Energy Star
ISO 50001
LEED (Leadership in Energy and Environmental Design)
Greenhouse Gas Protocol
EPA Clean Energy Programs
Employing a facility management software application can be a way to provide organizations with the necessary tools to help comply with energy regulations. The software can track and report on energy consumption, providing the data needed to demonstrate compliance with regulatory requirements. By using the software to manage energy consumption, organizations can avoid penalties and fines for non-compliance.
The need to have a dedicated tool is real
In facility management, facilities and energy management are no more two separable components. Monitoring energy usage is vital to ensuring successful facility operation, as it enables gaining reputation and credibility. With the business world moving from operational to sustainable operational mode, you need to have an environmentally-friendly facility. It is with a good facility management system that you can easily attain these goals and assure facilities management energy efficiency.
When evaluating a facility management software for energy management, keep the above-discussed advantages as the reference points. With the tool, the management must be able to establish energy-saving policies and execute improvements.
It is high time that the facility management industry assesses its energy profiles and adopts facility software. With us, businesses can have a facility software customized to suit their energy management requirements, and thus conserve energy more effectively. For any expert suggestion, connect with our team.
Book a Personalized Demo
Learn how your businesses can use FieldCircle to achieve more efficient, transparent, and profitable service operations.
30 Days Free Trial
No Credit Card Required
By submitting your details, you agree that we may contact you by call, email, and SMS and that you have read our terms of use and privacy policy.