Implementing an Infallible Space Management Strategy With Facility Software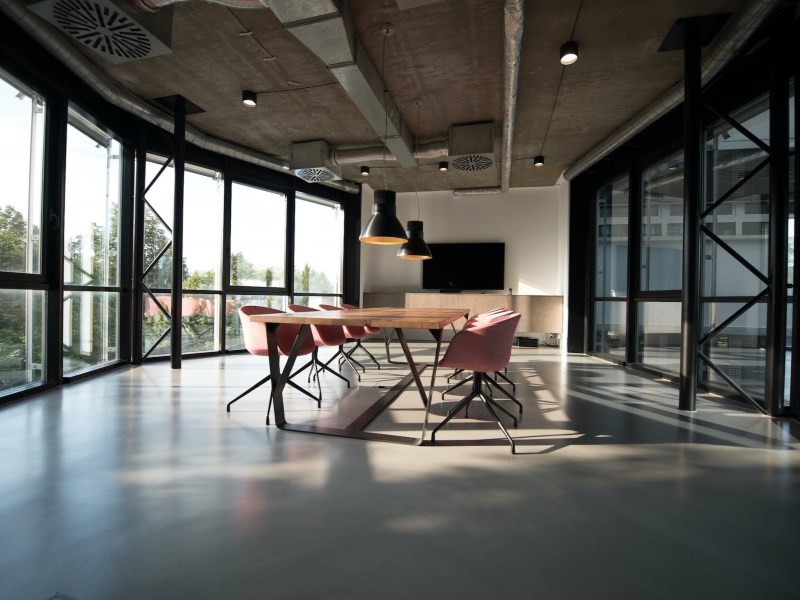 Managing your facility space has to be no more difficult. But all you need is facility software to implement an impeccable space management strategy.
Buildings and spaces have continued their journey together, and are in no way recent concepts. However, with the changing nature of facilities, space management has emerged as an important part of Facilities Management trends. The increasing space crunch is an obvious reason why facilities now vie to optimize space utilization.
Space utilization in facilities depends on a number of factors, such as the nature of the business, number of occupants, number and size of assets, and work models. Incorporating all these factors to build optimal space management strategies is vital but equally challenging.
Having access to facility software with strong space management functionality can significantly assist you in overcoming the associated challenges. Special space management features can assist you in framing the best space strategies and enable you in avoiding costs on account of poor space allocation.
But implementing an infallible space strategy apart from access to good facility software requires knowledge of the methodical process. Read on, as we help you build it.
Driving space management with facility software
A good facility space strategy maximizes the potential of a business's assets, heightens occupants' morale and satisfaction, and enhances operational efficiency, and this can be pretty simple to achieve with a facility software application. Here, we go over it all.
Start with space planning
A facility management tool with specialized space management features provides you with the ability to build accurate and detailed 3D models of the space. With these models, designers can visualize the space from different angles and perspectives, making it easier to identify potential issues and make adjustments.
Planning of space rests on two important dimensions which are scenario planning and stack planning. Scenario planning involves modeling different scenarios and visualizing how changes in space utilization can impact facility operations. On the other hand, stack planning helps in developing high-level plans of space utilization.
One of the best examples of how facility software can help in planning scenarios comes from the real estate industry. Real estate companies can use it to model different scenarios for their properties, such as changes in occupancy levels, rental rates, or building upgrades. A property management company can understand the impact of converting a portion of a commercial building into residential units. By modeling this scenario using space facility software, it can visualize the impact on the building's overall occupancy, tenant mix, and rental revenue.
With respect to stack planning, a good example is that of a hospital wanting to optimize the use of vertical space in its new outpatient center. The hospital can use space management features in facility software to model different stack plans for the center, including changes in the layout of exam rooms, administrative offices, and waiting areas.
Implement the layouts, floor plans, and designs
The task of actually putting new office designs, layouts, and tactics into practice constitutes the second fundamental component of building a strategy for space management for facilities.
A facility software that provides easy-to-use functionalities such as drag and drop features help in building interactive floor plans. Facility managers can simulate designs by positioning desks, assets, and people to come up with multiple floor plans, from which they can shortlist the one that allows for the best use of available space.
The space management feature in facility software can offer pre-built templates that users can use as a starting point for their floor plans and designs. They can visualize and test different design options that will help to identify and resolve potential issues or inefficiencies in the design, such as awkward room layouts or inefficient use of space.
The importance of testing before implementing is that it will help in identifying underlying issues early in the design process. Designers can make adjustments and refinements to optimize the use of space and improve the overall functionality of the building.
Track the use of space
Tracking space use with facility software typically involves the use of sensors or other data collection tools to monitor the use of different areas of a building. Facility managers can get an insight into space use by analyzing important space metrics such as:
Occupancy: Measures how many people are in a given area at any given time. By tracking occupancy, facilities can get a sense of which areas of their space are in high demand and which are not being used to their full potential.
Utilization: Measures the use of a space over a set period of time. By tracking utilization, organizations can identify inefficiently used or unused areas.
Density: It helps in measuring how much space each person has in a given area. By tracking density, organizations can ensure that their spaces are not overcrowded, which can be uncomfortable and even dangerous.
Movement: It tracks how people move through a space, which can be useful for optimizing traffic flow and identifying areas where bottlenecks occur.
Consider secondary elements
There are many other important functionalities that are vital to building a successful space strategy. Here, we look at some of these functionalities and how facility managers can use them in the overall space management and planning process:
With Hot-desk scheduling, facility managers can allocate seats in advance.
When a business owns multiple facilities, it can manage different sites in multiple clusters using a singular platform that comes with multi-lingual support.
Facility managers can customize a facility tool to manage work shifts and multiple time-slots in a fairly simple manner.
Analyze and Refine
A good facility software will provide a powerful data collection capability. Also, it presents the data in a variety of forms and styles, such as pie charts, bar graphs using various types of dashboards such as drill-down dashboards and KPI dashboards. Such dashboards are useful for displaying the in-depth analysis that the tool carries out.
This kind of analysis aids facility managers and other decision-makers in weighing their alternatives and conducting a strategic decision-making process that enables them to make judgements that are well-informed, and have a high likelihood of success.
How FieldCircle can help in effectively managing your space
FieldCircle offers all features that you need to handle space management quickly, whether you need assistance organizing and carrying out a move or you want to discover a better approach to monitor your space utilization data. You can use a variety of tools that our platform comes with to conceptualize the best space utilization setup for your business.
Our best-in-class facility management software incorporates strong space management and planning features, which range from our seating scenarios tool to the employee and meeting room finder. We offer a next-generation facility management tool you need whether you're an established industry leader looking to empower your facility managers or a startup moving out of incubator space into your own premises.
Book a Personalized Demo
Learn how your businesses can use FieldCircle to achieve more efficient, transparent, and profitable service operations.
30 Days Free Trial
No Credit Card Required
By submitting your details, you agree that we may contact you by call, email, and SMS and that you have read our terms of use and privacy policy.