11 Most Critical Features Your Field Service Platform Must Have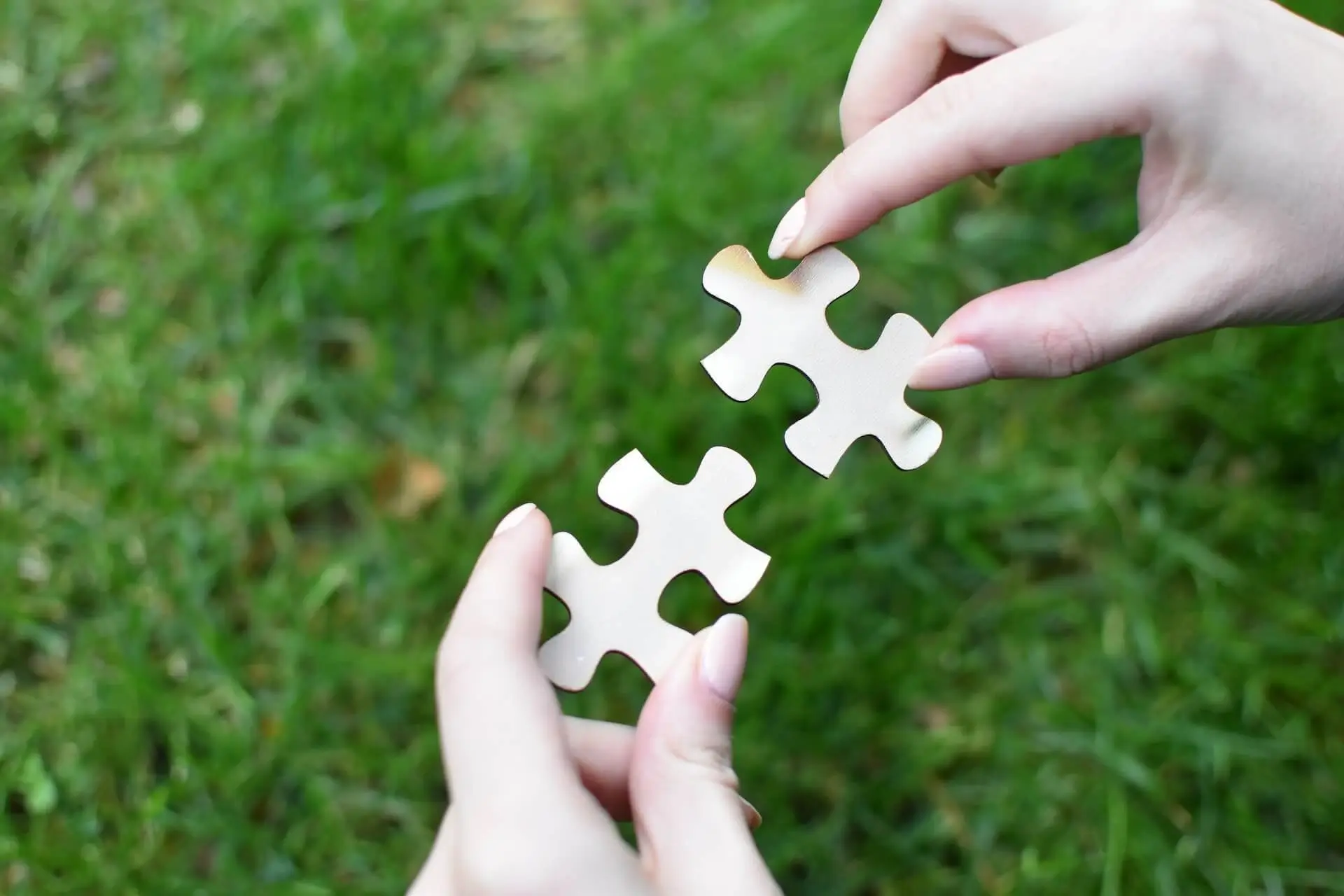 Field service management software features and components cater to the needs of asset-centric industries, adding significant value by streamlining operations, enhancing productivity, and addressing crucial pain points. Field service includes a set of tasks, such as installation, maintenance, and repairing equipment post-sales. As field processes are integral to customer service, it must be managed in a way that leads to customer satisfaction, increased productivity, and high profitability.
The success of field operation management depends on how critical components of the process are managed. Some of the key components are technicians, inventory and assets, invoices and payments, and digital solutions. Together they play a critical role in efficiently managing the service process.
If you want to learn more about FSM or look for ways to improve your current field operations, this blog post is for you!
In this blog post, we will discuss the key features of field service software. We will also provide an overview of how these elements work together to facilitate an efficient and productive field operation.
Field Service Scheduling
Field service scheduling is FSM's first and most crucial component. Your field service platform must have advanced scheduling features that allow you to allocate the right technicians to the right jobs based on their skills, availability, and proximity to the job site. The technicians must be informed of the plan after it has been prepared. Numerous aspects, including client availability, professional expertise, and equipment accessibility, must be considered in this plan.
Two basic methods for scheduling field operation platforms are manual and automatic scheduling.
With manual scheduling, a dispatcher or scheduler creates the schedule manually. It can be time-consuming and error-prone, requiring constant communication between dispatchers and technicians.
Automatic scheduling, however, uses the solution to create the schedule automatically. This method is more efficient and accurate, automatically considering all necessary factors.
Work Order and Preventive Maintenance Management
Work order and preventive maintenance (PM) management is a crucial service management platform feature. Systems for managing effective preventative maintenance and repair orders can be essential tools for keeping your organization running effectively.
You can keep your business running smoothly and minimize costly downtime by investing in a tool with work orders and preventative maintenance management features. You can schedule repair orders, keep track of preventive maintenance chores, and track work orders with the help of field service management features.
Inventory and Spare Management
Among the main features of a field service software, inventory, and spare management is another handy and vital capability inherent in Field business. Using such FSM features allows you to keep track of tools, equipment, and consumables with service management. This information will prove helpful for companies to be able to order new consumables, as well as to plan preventive maintenance tasks.
Furthermore, service solutions can track the position of every spare part, making it simple to know which factors are in use and which are for sale. Service management solutions can help firms save time and money by streamlining inventory management.
Manage Assets and Equipment
Managing assets and equipment is essential for any business in the modern world. With businesses expanding and growing more complex, it is increasingly important to have a platform that can track and manage all of the company's assets. That's where field support management comes in.
Field service management software helps businesses manage their assets and equipment. By tracking the location of every asset, you can ensure that all purchases are accounted for and properly maintained. In addition, the features can help you schedule preventive maintenance tasks and track repair histories. This information can be used to improve the efficiency of your service operation and avoid costly downtime.
Customer Management
Good customer management is critical for any business. Field software basics can help companies keep track of their customers and provide them with the best possible service.
FSM typically includes customer profiles, appointment scheduling, and automated reminders. And also it provides contact information, service histories, and preferences. This information can improve customer service by ensuring that appointments are kept and customers are always aware of upcoming benefits.
In addition, service management tools can help companies keep track of customer feedback and use it to improve their service offerings. By using the platform, businesses can make sure that their customers are always happy with the service they receive.
Mobile App for Customer and Technician
Mobile technology is revolutionizing the service management industry by providing a more efficient way for customers and technicians to communicate. By using a mobile app, customers can easily schedule appointments, view their service history, and receive updates on the status of their repairs. Technicians can also use the app to view customer information, schedule appointments, and track their work order progress.
The mobile app for customers and technicians with field operations management is changing how businesses operate and creating a more efficient and effective process for everyone involved. In addition, the app provides a convenient way for customers and technicians to stay in touch, exchange information, and fix issues. Thanks to this technology, companies can reduce costs, improve communication, and deliver a better overall customer experience.
Reporting and analytics
Reporting and analytics are essential service management features. By tracking key performance indicators, businesses can identify areas where they need to improve their operations. In addition, service management reporting can help enterprises to benchmark their performance against their competitors.
Field typically includes a variety of reports, such as work order reports, customer satisfaction reports, and technician productivity reports. These reports can identify trends and decide how to improve your field operation. In addition, the solution typically includes a dashboard that allows you to quickly see all of your most essential data in one place.
Invoicing Capabilities – Simplifying Billing and Payments
Another critical feature your field service platform must have is invoicing capabilities. Generating and sending invoices directly from the platform saves time and minimizes administrative tasks. Field service management solution with invoicing capabilities enables your team to create accurate, professional-looking invoices based on completed jobs, service agreements, or spare parts used.
Moreover, real-time invoicing can help expedite the payment process, ensuring you receive timely payments and improve cash flow. Look for a platform that allows you to customize invoice templates, integrate payment gateways, and automate reminders for outstanding fees.
Integration with Accounting Platforms
Efficient financial management is crucial for any business, and that's where integration with accounting platforms becomes indispensable. A field service platform seamlessly integrating with popular accounting solution, such as QuickBooks or Xero, can save you significant time and effort reconciling financial data.
The integration allows for automatic data synchronization between the field service platform and your accounting solution, eliminating the need for manual data entry. This ensures accurate and up-to-date financial records, reduces the risk of errors, and facilitates seamless financial reporting.
Keeping Track of Service Agreements
Contract management is a vital feature for service-oriented businesses with recurring contracts or service agreements. A robust field service platform should allow you to create and manage service contracts easily. This includes defining contract terms, service level agreements (SLAs), and renewal dates.
With contract management features, you can set up automated notifications for contract expirations and renewals, ensuring that your team never misses an opportunity to upsell or renew contracts with existing customers. This proactive approach helps in maintaining customer relationships and maximizing revenue potential.
Service Request Hub 
The heart of any effective field service platform lies in its seamless ability to manage service requests. A centralized service request hub allows you to gather and monitor all incoming service requests in one place. Whether they come from customers, clients, or internal teams, having a centralized hub simplifies the process, reduces delays, and minimizes the chances of missing crucial service requests.
Dispatchers and technicians can quickly access and prioritize incoming tasks with a service request hub. Real-time updates ensure everyone is on the same page, enhancing communication and coordination within your team. Additionally, it enables you to provide timely updates to your customers, improving transparency and customer satisfaction.
Conclusion
There you have the FSM software features list. Many other features can be helpful for businesses, depending on their specific needs.
But knowing the difference between just average and utterly exceptional service is crucial. That's the game-changer! Real-time communication and insightful analytics fuel your decision-making, elevating customer experiences from good to jaw-droppingly great.
Let them guide your approach, and watch your team's harmony soar, leaving customers singing your praises.
FAQ
What is the critical feature of a field service management system?
The critical feature of the field service management system is its ability to help businesses improve the efficiency of their operations and provide better customer service. Companies can save time and money by investing in quality field service management software while delivering a superior customer experience.
Why choose field software?
There are many reasons why businesses choose field software. FSM can help companies improve their operations' efficiency, save time and money, and provide better customer service. In addition, FSM software typically includes a variety of reports and analytics tools that can help businesses identify areas where they need to improve their operations.
What is the crucial component of field service management software?
There is no one key component of field service management software. Every business has different needs, and there are a variety of features that can be helpful. Some standard features include customer management, appointment scheduling, mobile apps, reporting and analytics, and work order management.
Book a Personalized Demo
Learn how your businesses can use FieldCircle to achieve more efficient, transparent, and profitable service operations.
30 Days Free Trial
No Credit Card Required
By submitting your details, you agree that we may contact you by call, email, and SMS and that you have read our terms of use and privacy policy.