What to Look for When Buying Equipment Maintenance Software! Follow These Tips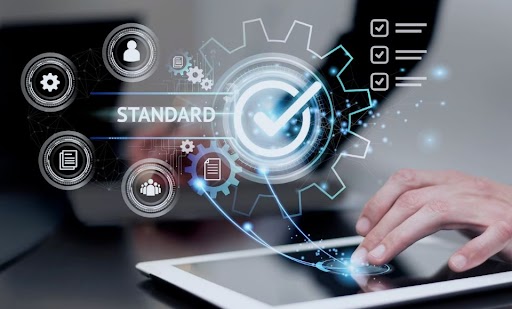 Maintenance management continues to remain a vital function in almost every industry. The number speaks of growth as the global maintenance market is expected to hit the $701.3 billion mark by 2026. Equipment service applications play a pivotal role in this remarkable growth as businesses embrace service solutions.
Having the best equipment solution eliminates the obstacles coming in the path of your business' success. Afterall, managing your equipment in optimal condition is vital for the seamless operation of your business.
However, machinery service work can be challenging, especially when dealing large inventory. Fortunately, technology has come to the rescue with a solution that can help fine-tune the service process. This is where the equipment maintenance software buying guide comes into play. With many available options, how do you choose the best tool for your business needs?
With the right platform at your side, the service process will be a piece of cake, allowing you to boost productivity effortlessly. But, if you make an incorrect choice, it can result in wasted time, escalated expenses, and in the end, machinery downtime. This is why you need to select a tool cautiously.
To help you in this process, we have crafted a list of essential things to look for in equipment maintenance software. Considering these factors, you can make a well-informed decision that aligns with your business requirements and ensures smooth machinery management.
What to Consider When Finding the Right Equipment Management Software
If you're searching for the best equipment service solution, it's crucial to consider various factors that align with your business's specific needs. Investing in the right digital solution can significantly streamline your service processes, increase productivity, and reduce downtime. Here are some essential tips to buying the best equipment maintenance software:
Start with Pre Assessment
Before looking for a platform, identify the company's needs. This process involves taking stock of your inventory, identifying the challenges and pain points you face in managing machinery, and defining the goals you hope to achieve with the application.
The service process will be more complex and time-consuming if you have a larger inventory. In such cases, you'll need a solution that can handle the scale of your operations, with features such as asset tracking, preventive method service scheduling, and work order management. On the other hand, if your inventory is relatively small, you may not require all the bells and whistles, and a simpler, more straightforward interface may suffice.
Be ready with expectations
What do you hope to achieve by implementing the top management solution? Are you looking to reduce downtime, increase productivity, or optimize service operations? Defining your required application features and capabilities to achieve those goals will help narrow your options.
Dig deeper
Once you have identified your company's goals and needs, you can start evaluating the features of different service solutions. Choose the proper machinery management application to automate service operations and help you schedule preventive method service tasks. Also, consider solutions that allow you to monitor and track your machinery's performance.
Key features to consider:
Asset tracking
Preventive method service scheduling
Work order management
Reporting & analytics
Look for bespoke options
When exploring the steps to choose the best equipment maintenance software, one crucial aspect is the level of customization available. Look for bespoke options that allow you to tailor the tool to align with your unique business needs ideally. This means having the flexibility to select and customize the most essential features, such as adding specific fields to your machinery inventory or generating custom reports.
When you are looking for the best service program, make sure you consider the level of customization that is available. Some digital solutions may offer limited customization, while others offer a wide range of customization options.
Note: It's also important to consider the ease of customization. You don't want to spend much time and resources trying to customize the interface. Look for an interface that is easy to use and allows you to make changes quickly and easily.
Check for Compatibility
The integration option helps the program connect and communicate with other platforms you may already have, such as accounting, inventory management, or other business applications. This integration helps you streamline your workflows and reduce the need for manual or duplicate data entry across different solutions.
Some solutions may offer pre-built integrations with popular business applications, while others require custom integrations. Select the tool with an intuitive interface and easy-to-use integration tools, so you can quickly and easily connect it with your other solutions.
Know that accessibility is the bridge
Mobile accessibility is an essential factor to consider when choosing top management solutions. One with mobile accessibility can manage your machinery from anywhere and anytime, which can be especially useful for businesses with mobile workforces. Check for the application that offers the same features and functionality on the mobile and desktop versions. Ensure the platform is compatible with iOS and Android and uses encryption and other security measures to protect your data while accessed on a mobile device.
Never compromise on having an ironclad framework
You must consider the security standards they follow to protect sensitive information. There are several security standards that a company should follow, such as ISO 27001, NIST Cybersecurity Framework, HIPAA, PCI DSS, and SOC 2.
Pick the solution with a strong track record regarding security, regularly updates its systems to address potential vulnerabilities, and has robust disaster recovery protocols in place. Choosing a company with solid security features and a commitment to protecting sensitive information can help ensure your machinery service processes run smoothly and securely.
Keep checking the pulse
Reviews and ratings can provide valuable insights into the user experience of the interface, including its features, ease of use, and customer support. Reading reviews and ratings on different sites, you can better understand what to expect from the solution and whether it will meet your needs.
When looking for reviews and ratings, there are several sites you can check, including review websites like Capterra and G2, as well as user forums and social media. Read various reviews from different sources to get a well-rounded understanding of the its strengths and weaknesses.
Take reviews and ratings with a grain of salt, as every business has different needs and requirements.
Keep reminding yourself that each penny matters
Check with the cost, including the upfront cost and any ongoing fees, such as subscription or service fees. When comparing the cost of different alternatives, remember that the cheapest option may sometimes be the best option. Choose one that offers the features and functionality you need at a price that fits your budget.
Go for elbow-deep statistical exploration
The reporting and analytics feature allows you to generate reports on various aspects of your asset, such as service history, inventory levels, and utilization rates. These reports can help you make data-driven decisions about your machinery and identify areas for improvement.
It must offer intuitive dashboards, easy-to-use dashboards, report builders, and advanced analytics, such as predictive method service and utilization forecasting, to help you avoid issues before they occur.
You must be led by hand-holding
One of the critical aspects you should consider is the customer support provided by the vendor. Questions to ask when buying equipment maintenance software include how accessible and responsive their customer support is.
Imagine encountering issues with the application or having questions about its functionality; reliable customer support can make all the difference.
An American Express and Ebiquity study says," 33% of Americans consider switching companies after just a single instance of poor customer support."
Make sure to research the vendor's customer support options like support channels, such as phone, email, and live chat, and check their support hours align with your business hours. Some vendors may offer essential support for free, while others may charge extra for premium support options.
Look for seamlessness in adoption
The roll-out for the solution must happen seamlessly.
Select one that provides adequate training and implementation support. This may include online tutorials, user guides, onboarding assistance, and dedicated support personnel. This level of training can make a big difference in how quickly and smoothly you can adopt the new interface.
Conclusion
When selecting the right service platform for your business, several key factors must be considered. To ensure a smooth and effective service process, it's important to know what to look for when buying equipment maintenance software.
You can streamline your service processes by ensuring that the system you opt for has all the necessary features, is user-friendly, and is mobile-friendly. It's also wise to compare the options with different solutions to find the perfect match that ticks all your boxes.
Moreover, choosing a trustworthy equipment maintenance software that provides top-notch customer service can seal the deal and guarantee you get the most out of your solution. Considering all these factors and weighing various options, you can pick the best solution that fits your needs and drives your business toward success.
Book a Personalized Demo
Learn how your businesses can use FieldCircle to achieve more efficient, transparent, and profitable service operations.
30 Days Free Trial
No Credit Card Required
By submitting your details, you agree that we may contact you by call, email, and SMS and that you have read our terms of use and privacy policy.