CRM Software Selection Guide: 11 Things You Must Evaluate Before Buying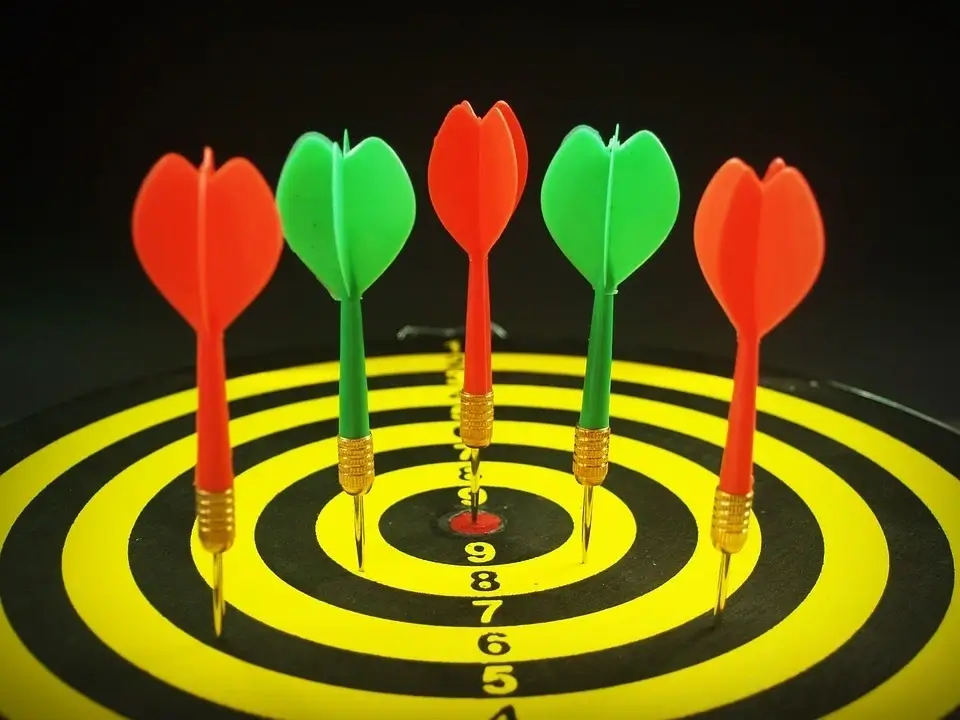 The CRM software was supposed to bring the revolutionary shift in customer relationship management but in 2017, CIO magazine reported that around one-third of all the CRM implementations fail. The CRM failure rate actually varies from 18% to 69%.
While analysing such reports and discussing the CRM implementation issues with our customers, we arrived at a few uncomfortable places in the sales process and the approach of the sales management team in selecting the CRM software. The fundamental problem is: sales managers are oblivious of what they are going to do with the Customer Relationship Management Software.
CRM is one of the largest software markets since 2017. There are hundreds of CRM solutions available in the market that come with a multitude of features, functions, and reporting capabilities. Amidst the chaos of tall claims, selecting a sales CRM software without losing focus on the business problems you want to solve with the tool is a challenge.
We would recommend you to set your business goals and then evaluate CRM solutions on these 11 parameters to find the best CRM software that empowers your front-line sales professionals and managers to win more business for the company. The first one we would like to kick off with is:
1. Business Requirements
What problems are you trying to solve or what are you trying to achieve with the CRM tool?
There might be absolute clutter, multiple spreadsheets that you find overwhelming or you may be facing difficulty in handling contacts or you want to track your leads online or you wish to plan, track, and monitor the sales activities of your field sales representatives—What is your pressing need? What will the CRM do that will change your life dramatically?
Your business problems and priorities should be the foundation of your CRM software purchase decision. Digressing from actual problems can put you into an expensive and time-consuming process and yet with no results.
So, bring all the stakeholders on the table, analyze the challenges they face and discuss the new business requirements with them. Include those stakeholders who act as nuts and bolts in your business—the people who fasten one department to another and make the system operational. In the discussion, consider questions like:
Do we lack visualization in leads, opportunities, and customer management?
Where are the gaps in current methods?
What about the methods to measure sales reps' performance?
Do we know where our reps are during work hours, what have they achieved in the day by that time and what more to expect?
What devices and operating systems do field reps use to connect with each other?
How effectively do they source and manage customer information? Can they pull all historical events and activities associated with a customer?
These questions will help you delve deeper into the way your field sales reps interact with customers and manage information. Once you know where the gaps are, you can prioritize your requirements effectively.
Besides, keep in mind that your business is growing and it will grow further ahead. So, instead of just focusing on existing problems, give your thoughts on:
How customer-relation management may change in the future
How CRM software will empower you to adapt to those changes
Most off the shelf solutions serve 80-85% needs and the remaining 15-20% requirements need custom work, if not today, then in the future. Thus, ensure that the CRM software solution you intend to buy serves your business priority and challenges, is scalable and can be customized/configured as per your changing requirements as and when required.
2. Transparency
"Seeing is believing" —it is an age-old mantra but has greater significance when managing the field sales team that is responsible for customer acquisition and management.
For instance, when you see that your field sales representative is not at the client location, where the person should be, you can take instant action and achieve a different result, whereas when you come to know about the incident one week later in the weekly team meeting, you choices to take prolific actions and achieve better outcome have been reduced.
The ability to see sales activities in real-time has been a recent adoption and proven to be quite transformative for businesses. Thus, it is necessary to evaluate the field sales CRM software on the level of transparency it provides.
Would you be able to see where your field sales reps are, what customer information they have stored just now, at what stage of the funnel the lead is and how the field sales rep is proceeding with the lead—these are some important factors of transparency (what you see), while seeing activities in real-time (when you see).
Also read: FSM Software Vs CRM Comparison: Why You Should Consider One or the Other
3. Ease of Use
You know that feeling when you subscribe to a trial of a software product, log in and start exploring the product, and find everything too complex that leads to frustration?
Yep?
I'm sure you know the reasons as well as why that happens. Because the product:
Lacks simplicity
Has been designed with a lack of empathy for its end users
Lacks usability and is not intuitive enough
Is not visually appealing
If you want a successful implementation, you need to ensure that the solution is easy to use. Something that doesn't feel like new to you when you use it for the first time.
An easy to use field sales CRM software will motivate your sales reps to use it in order to complete their jobs more efficiently and do not waste their precious selling time in data entry.
4. Integrations
It is important that field CRM facilitates various types of integrations so that it can be used as a core of all the customer interactions that occur at various touchpoints. Integrating your CRM for sales reps with multiple tools in your sales stack can streamline customer communication across the organization.
Some of the common integrations are:
Email integration: emails are the treasure of customer-related data. A CRM solution backed by email marketing functionality can enable your reps to send more personalized and highly targeted emails to their prospects.
Marketing integration: with a unified approach to lead and customer data management, you get more visibility into your revenue generation process.
Calendar integration: field sales CRM software integrated with third-party calendar tools can enable you to plan and automate scheduling processes. It is a great way sales reps can figure out their sales and non-sales related activities and better manage their time.
Social media integration: social media integrated CRM tools can help you analyze and track your customer behaviour on social media and so that you can engage in targeted marketing.
Customer support integration: Having this type of integration can reduce the turnaround time to resolve an issue and improve customer experience.
Right integrations can help your sales, service, and marketing teams work in coordination and deliver high value solutions to your clients that would not only lead to more customers won and customer delight for the existing customers but also a much higher customer lifetime value.
5. The Offline Problem?
Your field sales reps may not have high-quality network connectivity wherever they go. This impacts their data access capability and ultimately the real-time activity logging and associated monitoring.
Having an offline CRM platform enables your field sales reps to access records and information, make entries and logs without being dependent on network connectivity. When selecting a CRM software for sales reps, look for a solution that allows your field sales professionals to remain connected to the CRM from the mobile device in offline mode.
6. Team Productivity
Choose a field CRM that enables you to plan, track, and monitor the sales activities of field sales representatives, both individually and of the entire team. Nowadays, mobile CRM is in trend that lets you organize the leads by location, plan and schedule field sales representatives, and track the time spent on the road, in meetings, making calls and texts, and idle.
If the idle time is between 15 to 18% each day/month for a rep, you can figure out new strategies to help them utilize time more efficiently.
With such visibility into the sales activities, you can measure the team productivity and efficiency levels. Based on the sales data captured in the system, you can review the sales performance of each member and accordingly plan reward, compensation, and training sessions.
7. Onboarding, Hand-holding, and Data Migration
The foundation to whether you will adopt and adapt to new CRM implementation is laid with a successful onboarding and data migration.
While exploring options, evaluate what kind of handholding and support the CRM vendors provide for onboarding and data migration.
Will they take complete responsibility or support you only in troubleshooting incidences if your team is stuck during migration.
Is training during onboarding free or paid?
What are the complexities in data migration?
Lack of or incomplete historical customer/prospect data in a new CRM software is very frustrating and may just be the start of a disconnect. Add to that, if the onboarding process is bad, adoption may prove to be very challenging and lead to implementation failure.
8. Document Management
Right content at the right time and place can close deals.
On-the-go document management and sharing capabilities enable your sales team to share accurate and relevant information with the prospects. With easily accessible information, your sales team will gain confidence and would be in a better position to convince the clients.
Select the field sales CRM software which has a unified library for all your sales assets. Make sure that this sales library is accessible anywhere, anytime by the entire sales team.
9. Reporting
Usually, most CRMs come with dashboards and a range of metrics that you may use to gain business and process insight. But, in most cases, these metrics and dashboards do not provide micro level insight and thus CRM implementation fails to serve its purpose because though it may have improved the record keeping, the gap still remains.
Find a field CRM solution that lets you delve deeper into your sales process and provide useful insight that lets you fill those gaps, improve your sales performance and topline. Some example of insights could be:
What is the average face to face selling time?
What's the on-the-road time? Day by day variance?
The breaks- what % of time in a day is the rep idle or spends on breaks? This may look like forcing too much but has provided interesting insights.
It is possible that your CRM captures a wide variety of data, but not all data may be reflecting in your dashboard.
You need a highly configurable CRM solution with custom reporting capabilities so that you interpret data that is really important for you.
10. Features
More may not always be better. Information overload, most times, leads to killing the overall purpose of using a tool and has almost always proven to be a turn off for most stakeholders like sales reps, sales managers and leadership. So-never fall for attractive features.
The best is to follow a MoSCow approach and screen the options based on functionalities and features prioritization. Followed is how you may apply MoSCow approach:
Must have: You have identified the challenges and the reasons you need a CRM and defined your priorities, and now need to convert them as features. Identify those features and start screening available options on these features.
Should have: There are the features that not be the vital but add significant value to the product
Could have: They are nice to have features and functionalities but won't significantly impact the implementation if left out.
Will not have: There are the features that cause information overload and complexity at this stage and must be avoided at this stage.
As most CRM vendors have been exposed to a range of requirements, most modern CRM solutions are overwhelming when it comes to features and functionalities, and it's very important that you select what you need to help you save time, money and probably from a failed implementation.
11. Oh and the Pricing
There is no absolute "best price" for any product but the benefits.
Even before you start hunting the top CRM software, you need to internally evaluate the benefits you will draw- monetary and non-monetary benefits, and the financial implication of these benefits.
This will give you a clear idea of the budgetary aspects and you may perform cost-benefit analysis and evaluate the options on objective value rather than perceived value.
Let's say if customer relationship management implementation can reduce your sales operations cost to 10-15% and increase operations efficiency by 15%, it is the objective value that the software adds to your sales process. Now compare this value to the cost of the software from multiple aspects such as software license, customization and implementation, maintenance, training, IT support, and server solutions in order to learn how much business benefit you will be achieving out of the CRM implementation.
Usually, most of the top CRM software solutions follow subscription-based pricing models but there may be various other pricing points like set-up , onboarding, training, yearly AMC etc. Evaluate what kind of help you will need on all fronts and choose the vendor and/or pricing model accordingly.
Closing words
Buying in a crowded space of CRM solutions, especially when it's a highly commoditized segment and the options are available for free to thousands of dollars worth software, is obviously difficult and a very overwhelming exercise.
The best strategy is to analyze your business requirements that should go beyond your existing sales goals and choose the one that helps you build a solid foundation of customer management.
Hope this post helps you in your screening process. Happy hunting!
Book a Personalized Demo
Learn how your businesses can use FieldCircle to achieve more efficient, transparent, and profitable service operations.
30 Days Free Trial
No Credit Card Required
By submitting your details, you agree that we may contact you by call, email, and SMS and that you have read our terms of use and privacy policy.