Perspective: How Co-living will Evolve in the Post-COVID and COVID-continuum Era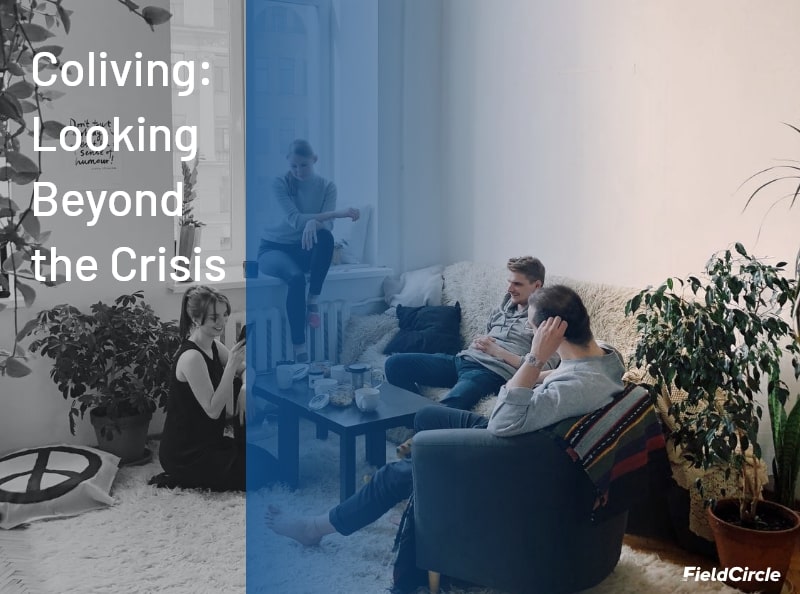 Covid-19 is a black swan event that takes place maybe once in two life spans. It is a crisis whose economic, social and psychological repercussions are so deep and long-lasting and yet so uncertain that the idea of well-being and security can be challenged any moment. Nevertheless, like any other catastrophic event, the human race is going to learn, adapt and evolve stronger. But such turnaround requires empathic leadership that rethinks their contribution to the well-being of society and simultaneously finds economic opportunity in the crisis. And since the coronavirus crisis directly affects "how we live" with respect to space management—isolation and social distancing, co-living operators will need a strategic shift, refinement in processes and practices to address health, hygiene and security related aspects. Refining the practices won't be easy though, as the coronavirus outbreak has caused a sharp deceleration in the economic activity across the industries. The rosy figures of co-living market growth, from $6.67 billion to $13.92 billion, by 2025 according to Cushman and Wakefield India report, now largely depend on the pace of economic recovery. And so implementation of any refinements must be done only after having clear foresight for how the market and consumer (mostly millennials) behaviour will be reshaped in the wake of the pandemic. Seems we are in uncharted waters, and taking a look at the new realities of the co-living market and what the future might unfold for co-living operators is necessary to take decisive action. Here we have outlined 3 key scenarios that illustrate how the co-living market might evolve in the post-Covid and Covid-continumm era.
1. Increase in Single Room Occupancy
Amid the rising concerns of health, hygiene, and security, millennials would want to move to single rooms and so co-living operators might witness a steep rise in single room occupancy, regardless of slightly higher prices. Basically, the shared space works on a broader business terrain and forms the core of the co-living service line, but the new requirements for a safe and hygienic environment that are apparently more crisis-oriented, and seems to have a short-term value have the odds of evolving into consumer behaviour in the long-run. At the time when the market is reshaping, it is important to keep in mind the long-term dynamics. So, for say, if consumer behaviour is expected to change in the long-run, then firms who are focused on increasing their single room capacity are likely to witness the exponential growth. As, during the pandemic, millennials would not like to compromise with their health and safety, it creates an urgent pressure on the shared living space service providers to build space for single room occupants. While doing so, they must lead on the security aspect.
A Fresh Outlook on Security
Addressing security concerns will need a fresh outlook, as in the existing times, a property needs to be not just theft secured but hygienically and socially secured as well. Millennials would want property managers to take care of regular health checkups, self-evaluations of co-tenants, screening, social distancing and much more. Besides, work from home seems to become integral to the "new normal" and that would require co-living operators to offer impeccable delivery of the services 24*7. The scenario for student-housing companies or hostels that work in a similar format won't be much different. Student housing operators specifically will have to be more cautious to deal with the hygiene, safety, and security-related concerns as parents won't be easy on them. Don't get surprised if they request for a 10-pager document of safety measures being taken, along with the comfort and security of their child.
2. Digital Disruption
The human mind is curious by nature. Inquisitive thinking has led us to many discoveries and innovations. If we apply inquisitive thinking to service delivery approach, we will be at the forefront of digital transformation. For say, applying digital technology will enable shared living space service providers to collect and process relevant data, which could then be translated into information. When the information is available in real-time, co-living operators get the chance to not only identify the pattern but also the unusual changes in the pattern. What is important here is to add the right context to the information to develop the resilience to disruption. For example, if the co-living service provider is experiencing a high churn rate and the data points out increased turnaround time in complaint resolution, they know where to look for improvements. Days ahead of the coronavirus outbreak, co-living operators might soon realize the potential of digital adoption to overcome
coliving operations challenges
and streamline processes, such as:
Tenant Complaint Management
The pandemic will act as a catalyst for some great tenant complaint management transformations. The future tenant complaint management requires restructured processes that accelerate resolution time. Today, operations manager in co-living firms are challenged to follow a lengthy cycle of complaint registrations, vendor allocation and communication, ensuring timely scheduling, and dispatching the service to resolve the issue, followed up with inspection and record management of the complaint for reference purposes. While digital solutions have made their way long back in the shared space service industry, not all have fully adopted the specifically cut digital tools to resolve such challenges. In the current scenario, we will see many firms using the mobile app based communication and digital capture and management of complaints to speed up the resolution time, bring transparency in the process, and improve the tenant experience.
Property Inspections
The rise in safety and security concerns will put pressures on the shared space providers to revise the role, function, and accountability of the property inspectors. A property inspection will never be downplayed as a formality, but an investigative function essential to ascertain the responsibility, validation, and compliance. Stringent, periodic inspection along with validation of the inspection and compliance reports must become a part of the inspection process. Using integrated digital inspection tools can help perform a series of screening checklists such as food, hygiene, common area and gym, and keep a record of every activity for validation and proofs.
Contactless Payments
Cashless payment would become a norm, or say a mandatory requirement. It would be imperative for the property leaders to ensure a contactless payment facility for every tenant for two key reasons:
one that it is easy and fast and thus contributes to overall customer experience, as tenants are not constrained by the amount of cash they carry and lately, even verification or authorization is not required unless the amount is of higher value or asked by the customer.
second and the most important, with a contactless payment system supported with the right integrations, property leaders can get real-time information about the payment collection that will ultimately strengthen their decision-making.
As costs are going to increase and yield per customer will decrease due to operational requirements in the wake of the pandemic, it makes more sense for the shared living operators to build their capabilities around data-driven decision-making and customer-experience.
Expense Tracking
Every element in a service lifecycle has a cost associated with it. If you are not tracking all the elements, you lose control over the expenses, leading to increased cycle time, which is again expensive or causes profit leakages. So at the time of the coronavirus crisis, when co-living operators already have the pressures of aligning to new requirements for safety, social-distancing, and hygiene, profit leakages could make the matter worse for them. The key to an effective service lifecycle management in these uncertain times would be to connect all the elements of the service supply chain at one place, collect, process, and track the data in real-time, and plug the leakages wherever required. And if you didn't get the leakages and yet the business is struggling to become profitable, even after 90% occupancy, there is a need to go back and revise the pricing strategy.
3. Rise of the New Asset Class
It would be interesting to see where real investors are going to divert the funds and where lies the best opportunity. It is intriguing at the moment because patterns are still emerging. From what seems on the surface at the moment, a rise of the new asset class, build-to-rent or modify-to-rent is predominant. As in, Indian property developers are sitting on an unsold inventory of approximately Rs. 3.7 lakh crores as of March 2020, according to the data provided by property consultant JLL. So, there is no dearth of properties for homebuyers, but simultaneously, due to liquidity scarcity, new property development projects might get halted and that would increase the price of residential properties in the near future, means many migrants from the age group 18-32 would resort to rental space. And if initially, home-buyers did not show much interest in buying, then again the realtors might have to seek refuge in rental yields. Hence there seems to be a strong possibility for the increased demand for more organized build-to-rent or modify-to-rent properties in the coming days, which signals the forthcoming of new players in the shared living space market.
Looking Forward
It is yet to see whether the post-COVID economic revival will be a painful process or there is a swift recourse. No matter what, companies must require cash-in-hand and investments-as operational requirements are going to increase in the Covid-continuum era.
Book a Personalized Demo
Learn how your businesses can use FieldCircle to achieve more efficient, transparent, and profitable service operations.
30 Days Free Trial
No Credit Card Required
By submitting your details, you agree that we may contact you by call, email, and SMS and that you have read our terms of use and privacy policy.