Inspection Software
Efficient
and
Insightful
Inspection Software
to manage
Compliance
and Mitigate Risks.
30 Days Free Trial
No Credit Card Required
Complete Solutions for your Inspection and Audit Operations
We help you run your business processes in auto-mode with visibility and control
Features That Empower You to Drive Growth
Our solution addresses every stakeholder's needs and facilitates them with technology and tools to do their jobs in more efficient and effective way.
Inspection Management Software for Improving Sales Efficiency
FieldCircle's field and site inspection software drives business growth by analyzing the data collected at a centralized location. FieldCircle's inspection management software helps you gather information on maintenance contracts and service dispatching by performing paperless field inspection. Inspections are scheduled by assigning work orders to inspectors.
FieldCircle's Inspection Tracking Software Is The Best Of All
With FieldCircle inspection tracking software, you could keep track of everything happening in your business in real time. You could monitor and measure performance to find out bottlenecks in the process and plug-in profit leakages. The inspection scheduling software allows you to ramp up your scheduling processes so that your field teams can do more in less time.
Best Inspection App for Business Empowerment
Our site inspection solution is fully responsive i.e. easily accessible on any device. FieldCircle's site inspection app also allows easy reporting to the management with customized reports. This makes sharing site inspection reports easy with relevant stakeholders. Customized reporting also saves time and efforts stakeholders may require to do otherwise. Read More
Reduce your operations cost by 18-24% with improved inspection effectiveness
Home and Property Inspection Mobile App Solution
FieldCircle construction site inspection mobile app is available on both iOS and Android (smartphones and tablets) and provides on-the-go access to relevant modules to respective roles and stakeholders.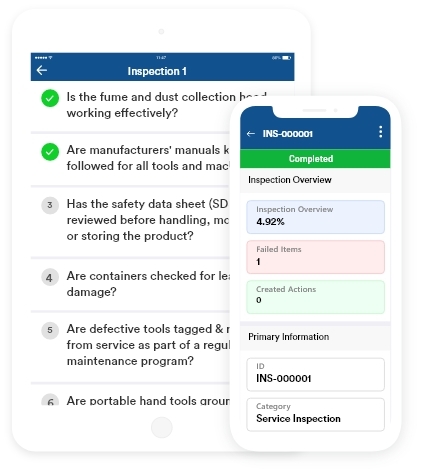 Controlled Access

Allowing employees to perform their field / non-field activities on-the-go, on-time and smartly.

Geo-tagging

Geo-tagged clock-in/clock-out, work-orders / tasks etc.

Data Submission

Paperless submission of timesheets, job reports, payment info etc.

Collaboration

Instant messaging and alerts / notifications for various activities.

Online and offline support

App saves all the data when in remote or low reception areas and auto-syncs while having good connectivity; ensuring data security and integrity.
Trusted by customers across the globe
Our top-rated web portal and mobile app field service management software
let you manage everything in one place.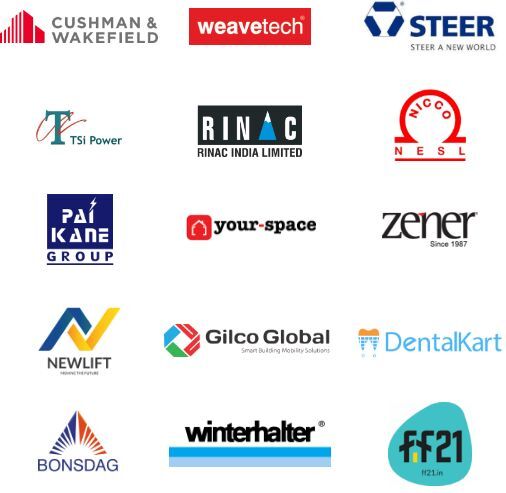 Why they chose us
Highly configurable to our business processes
Simple and easy to use interface
Complete hand-holding in onboarding and importing data
Proactive and humble team that care for their success
Blogs
Our featured blogs sharing insights on field force automation, applicability and latest trends in industries
+Show blog
Book a personalized demo
Learn how other similar businesses use FieldCircle to win more customers and make their service team more productive.
30 Days Free Trial
No Credit Card Required
By submitting your details, you agree that we may contact you by call, email, and SMS and that you have read our terms of use and privacy policy.
FAQ
Why should I use Inspection Software?
Inspection software makes it easy for you to manage every aspect of your business from one platform. You would be able to see what is happening in your business in real-time from field to back-office. A mobile inspection software would bring transparency and accountability in your process and you would be able to make more informed, evidence based decisions.
How does FieldCircle inspection software help my business?
FieldCircle inspection software connects your disparate systems to give end-to-end visibility into every account of your business. You could bring in your processes on a cloud-based platform and track and monitor operations, assets, and workforce on multiple aspects. Inspection tracking software allows you to determine the best response to service requests and reduce turnaround time to increase first-time fix rate and maximize productivity.
Why should we choose FieldCircle over other Inspection management software?
FieldCircle is fully customizable. You could pick and choose modules based on your business needs. They are easily configurable to your workflows that means your team gets everything streamlined without having to change the way they work.
Does FieldCircle have recurring jobs feature-most important aspects of inspection scheduling software?
Yes, you could set your preferences once in the system and the job would be reflected in the team's calendar as and when needed to be done.
Does your inspection software integrate/sync with QuickBooks?
Yes, QuickBooks integrations are two way, that means you could both import and export data based on your requirements.
Does your inspection software have integration or APIs available?
Yes, along with integration for all the popular APIs, our team also provides custom API integration solutions depending on your requirements.
What time is the support team of FieldCircle available?
We are available from 6:00 am ET- 6:00 pm ET.