Scheduling Optimization and HVAC Companies
Scheduling optimization is something that a lot of HVAC companies in the world fail to consider for unknown reasons but it's extremely important for their business. In fact, if you take a peek at the professional HVAC leaders in the world, you'll see that they do care about this and that it's even one of the most essential elements in their line of work.
Scheduling optimization plays a key role in your business niche as it's a factor that determines your success. If you can't provide your services in a timely manner, no customer will ever give you a second chance. Certainly not when the competition is as fierce as it is today.
Modern technology like modern HVAC software or job scheduling software gives an advantage to your competitors who are already well aware of the importance of scheduling optimization and therefore, your company should take this into consideration. All you need is a reliable and solid scheduling optimization system that will ensure that each customer gets the highest quality service and the most enjoyable customer experience.
Having satisfied customers means more work, so here's how to achieve scheduling optimization.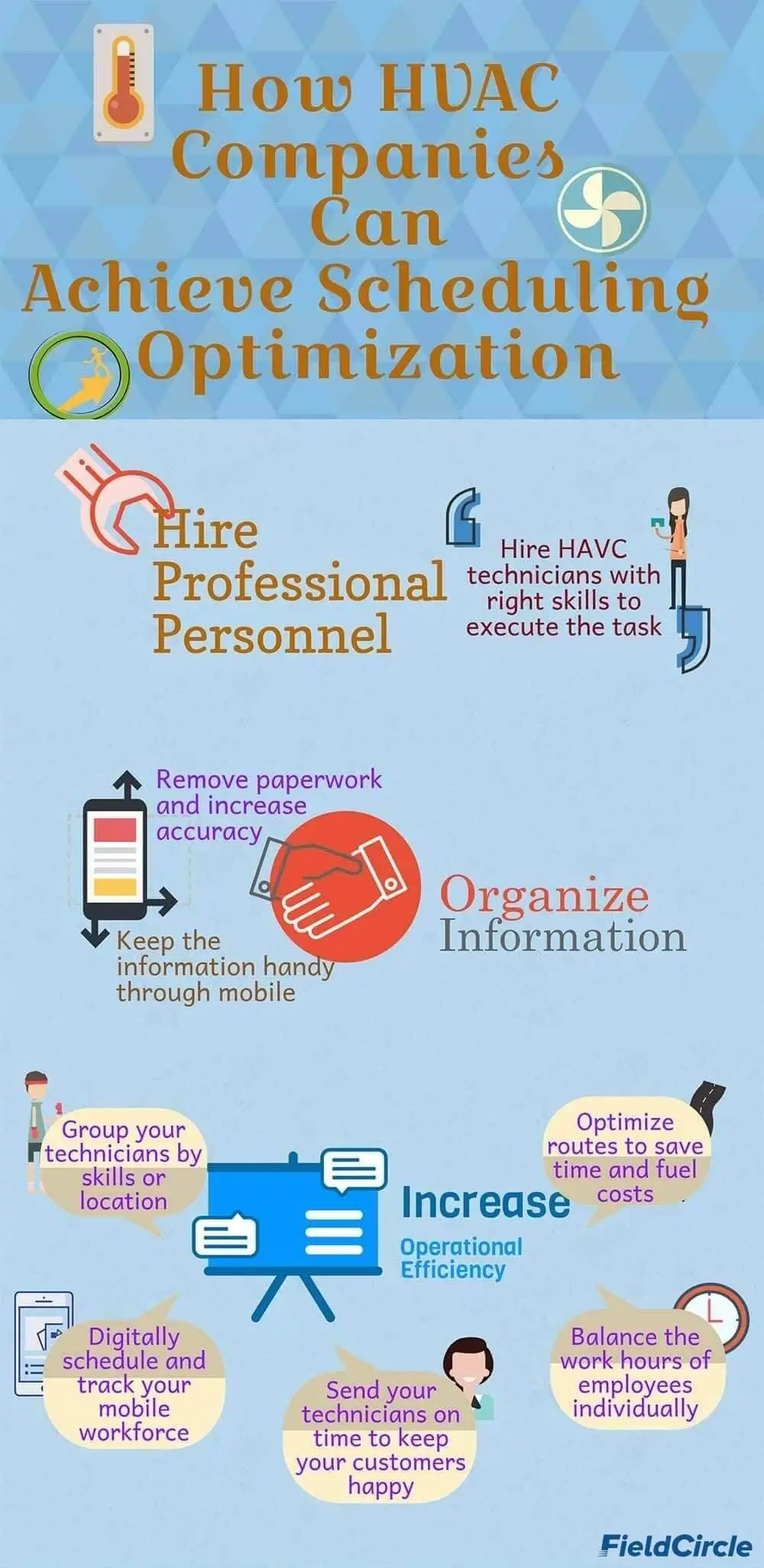 FieldCircle is into transforming how global enterprises manage their field service teams. Our comprehensive and easy-to-use field service management software helps enterprises leverage the power of technology and transform
Book a Personalized Demo
Learn how your businesses can use FieldCircle to achieve more efficient, transparent, and profitable service operations.
30 Days Free Trial
No Credit Card Required
By submitting your details, you agree that we may contact you by call, email, and SMS and that you have read our terms of use and privacy policy.