Scheduling Optimization and Commercial Cleaning Contractors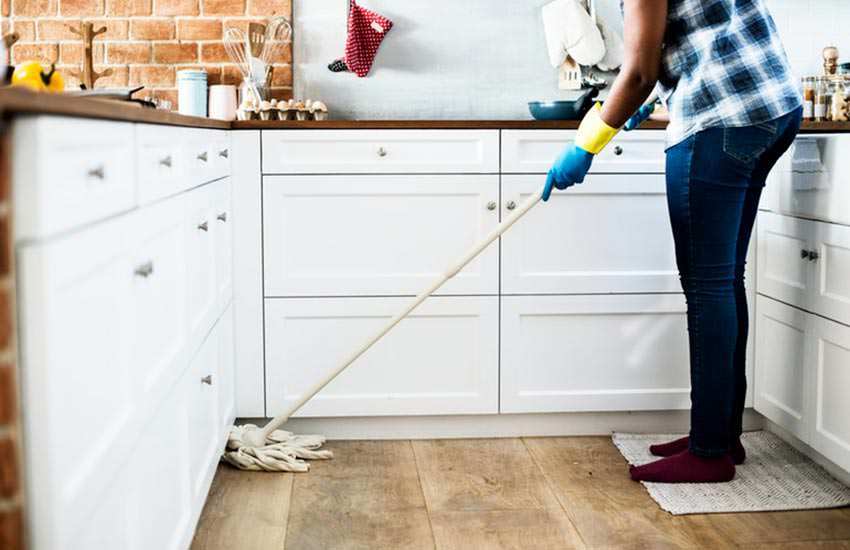 The role of commercial cleaning has become important especially after the deadly COVID-19 pandemic hit the world. It has become pivotal to meeting hygiene standards and offering a healthy work atmosphere to employees.
The industry is expected to experience high demand in the future, with an estimated revenue of $40.38 billion by 2025. With the growing volume, managing cleaning contractor scheduling, staff scheduling, quotes, payments, and client information become overwhelming for busy commercial cleaning businesses.
Challenges exist for both small and large businesses. Smaller businesses cannot afford the necessary administrative help to keep track of all these variables. On the other hand, for businesses with a huge number of clients and workers to manage, commercial cleaning scheduling can quickly become chaotic.
Customers who don't receive prompt service and employees who don't obtain the shifts and schedules they want may become disgruntled as a result. Here lies the importance of optimizing scheduling in commercial cleaning. So, here, in this article, we look into some important aspects of scheduling optimization and how commercial cleaning contractors can achieve it.
Why is Scheduling Optimization necessary?
A cleaning contractor may juggle with multiple clients, and scheduling conflicts can arise if clients require services at the same time or on the same day.
Without scheduling optimization, cleaning staff may spend a lot of time traveling between different client locations, resulting in wasted time and fuel costs. The company may also struggle to predict staff requirements and may end up either overstaffed or understaffed, resulting in either wasted resources or missed opportunities.
The Positive Impact
Scheduling optimization leaves a strong footprint on commercial cleaning business operations. Here, we provide you an insight into the turnaround it brings.
Efficiency gets a boost
Inadequate scheduling may culminate in employees being overburdened and a decline in standards, resulting in suboptimal efficacy for cleaning enterprises. However, scheduling optimization can considerably enhance your business's efficiency by streamlining your operations and ensuring your workforce employs their time fruitfully.
By implementing scheduling optimization, you can allocate duties to your personnel based on their availability, expertise, and proximity to the worksite. This guarantees that your workers do not squander their time on lengthy commutes or idle time between tasks. Furthermore, cleaning scheduling optimization can help identify and eradicate any obstructions in your workflow, augmenting your enterprise's productivity even further.
Output potential maximizes
Utilizing scheduling optimization enhances your business's efficiency as it minimizes idle periods and guarantees that your personnel are consistently engaged in constructive undertakings.
By establishing a prioritized roster of duties, you can ensure that your workforce is dedicated to accomplishing the most crucial tasks first, creating a scope for you to improve your business's productivity and guarantee that all responsibilities are fulfilled punctually.
Satisfaction levels elevate
Exemplary customer satisfaction in the commercial cleaning industry is not an anomaly. Through judicious allocation of resources, enterprises can guarantee prompt and efficacious fulfillment of their patrons' requisites.
To this end, automated alerts and cues can be established for the workforce, assuring cognizance of their allocated obligations and deadlines. This can augment your dependability and fortify your customers' contentment with the eminence of your services.
Financial success accelerates
Maximizing profitability can facilitate attainment of your goals by curbing your costs and augmenting your revenue.
By optimizing your scheduling, you can effectively minimize expenses by eradicating any superfluous travel and unproductive downtime, thus ensuring that your personnel remain consistently engaged in fruitful activities.
Furthermore, optimization of scheduling can enable you to take on more assignments and accomplish them in a shorter time frame, thereby improving your revenue potential.
How to Optimize Scheduling in Commercial Cleaning Businesses?
Knowing what scheduling optimization can mean for commercial cleaning providers is half the story as knowledge of how to optimize scheduling completes it. Using our practical exposure, here we bring you key ways using which you can drive scheduling optimization for cleaning most effectively.
Pioneer breakthroughs
The efficiency of a business heavily relies on the scheduling of work orders. In an ideal scenario, work orders would be allocated to the team in the vicinity on a first-come, first-served basis by the scheduler. However, when real-world emergencies arise, scheduling becomes much more complex.
You can handle the situation using a scheduling application. Breaking away from traditional manual scheduling, and adopting tech-driven workflows will help you realize remarkable outcomes.
In today's digital age, using a good tool is a necessity for a janitorial business to operate smoothly when unexpected situations occur.
A simple example around common occurrence is that of a sanitation employee calling in sick. In such a case the possibility of a customer canceling a service request at the last minute is always high. Otherwise tough to deal with, handling such tricky situations becomes a cakewalk, when you leverage the capabilities of a specialized scheduling tool.
Centralize the scheduling process
Establishing a single platform or system where all scheduling information is stored and updated in real-time is the best way to ensure that everyone involved has access to the latest and most accurate data.
The centralized system serves as a central hub for scheduling. It allows all parties including managers, supervisors, technicians and clients to view and update schedules seamlessly. Especially for identification and resolution of scheduling conflicts, the system proves quite effective, as it facilitates effective communication and collaboration among team members.
Treat recurring jobs with priority
Recurring jobs – weekly or monthly contracts, represent a significant portion of a cleaning company's workload. To manage them smartly, you need to strategically allocate time slots.
For consistent service delivery, commercial cleaners can reserve specific time slots for specific clients, which ensures consistent service delivery. When you allocate specific time slots, you plan your resources – equipment, supplies, and personnel – with perfection. The result – the need for frequent rearrangements is eliminated and no inefficiencies are caused by last-minute adjustments.
Optimize routes
In order to optimize routes, you must go through a series of steps such as employing mapping technologies, grouping locations based on proximity, and identifying areas with high movement.
Equipping your cleaning staff with GPS is the most basic but effective way to accurately track locations. You can minimize detours and avoid congested areas. The best you can do is by grouping geographically close locations together.
While minimizing travel time, the approach identifies clusters or zones within a specific area. Later, you can assign cleaning crews to cover those zones. Grouping locations within proximity reduces unnecessary travel between jobs and allows crews to maximize their cleaning time.
Be flexible
You can derive significant outcomes by building flexible schedules, and the best way to do so is to start using a scheduling software application. With features such as employee availability tracking, shift management, and real-time scheduling updates., you can efficiently manage and adapt schedules to meet changing requirements.
Provide employees with access to scheduling software that allows them to manage their availability, request time off, and swap shifts. Empowering employees with control over their schedules promotes flexibility and lets the businesses accommodate varying availability and preferences.
Articulate your service
Clear communication is critical as customers require more information about cleaning and disinfecting activities. And the crews need up-to-date information to perform their job safely. Cleaning management software helps to facilitate clear and structured communication among stakeholders.
With a robust suite like FieldCircle, cleaning companies can disseminate critical information to field teams seamlessly. Cleaning companies also need to stay informed about developments such as fresh outbreaks or other biohazard risks to keep stakeholders informed.
Embrace seamless payment
Many field service businesses have shifted to delivering digital invoices to their customers to reduce paperwork and the need for physical signatures. To collect payments, field agents now use smartphone apps that support contactless payment options.
In particular, cleaning service software that has automation capabilities has been developed to support these new contactless payment options. This software can use the GPS capabilities of a smartphone to track the number of hours spent at a client site and bill the customer accordingly. Additionally, the app may also pull relevant details from the work order to ensure that the billing is accurate.
Go mobile
Providing cleaning staff with mobile apps specifically designed for scheduling and task management can be a great step in the direction of optimizing work schedules. Mobile apps can enable your cleaning workforce to access their schedules, receive real-time updates on job assignments, and easily communicate with supervisors or colleagues.
Mobile apps thus come handy in quickly reporting completion of tasks, request additional support, or notify about any changes in their availability. The instant and transparent communication allows for agile adjustments to schedules, ensuring that workload is distributed effectively.
Conclusion
Using a good cleaning business software can empower cleaning companies to optimize their scheduling process. You can consider leveraging scheduling software to simplify and streamline your scheduling process, and secure multiple benefits as we saw.
For those seeking advanced tools to streamline their cleaning service workflow, FieldCircle offers a range of powerful solutions. Our product helps in increasing efficiency, which ultimately results in a more productive and profitable cleaning business. Contact us to learn more about how the software can transform your cleaning company.
Book a Personalized Demo
Learn how your businesses can use FieldCircle to achieve more efficient, transparent, and profitable service operations.
30 Days Free Trial
No Credit Card Required
By submitting your details, you agree that we may contact you by call, email, and SMS and that you have read our terms of use and privacy policy.