Scheduling Optimization for Electrical Contractors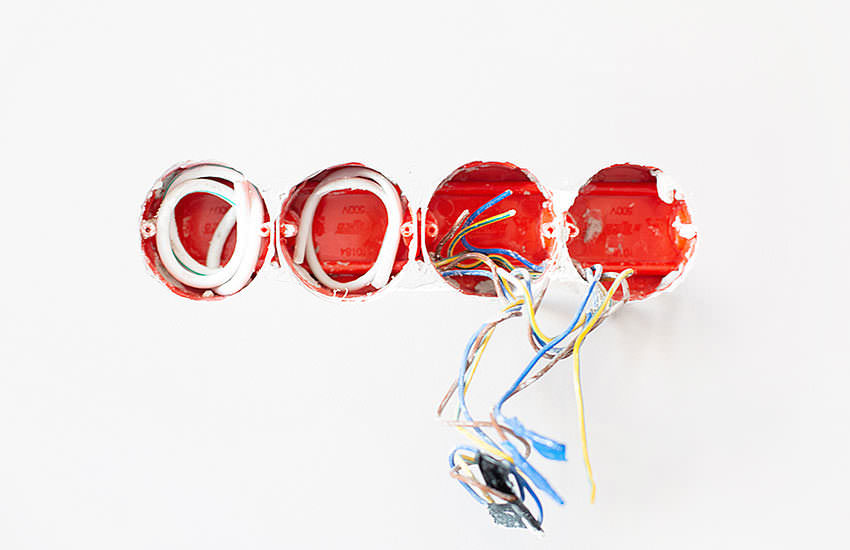 Electrical contractors are an essential component in any type of industry. They are responsible for the installation and maintenance of electrical systems in residential, commercial, and industrial buildings. Coordinating technician availability, communicating with dispatchers, and matching the right skills to each job can be a nightmare. One mistake can cost you revenue and customers.
To simplify and streamline these processes, electrical contractors are turning to using electrical contractor scheduling app. The goal of the software is to minimize downtime and reduce costs, while also maintaining high levels of quality and customer satisfaction.
Factors that Affect Scheduling Optimization in Electrical Contractors
Several factors can affect scheduling optimization in electrical contractors. Some of these factors include:
Project complexity
The complexity of a project can have a significant impact on scheduling optimization. Projects that require specialized skills, such as electrical installations for hospitals or data centers, can take longer to complete and require more resources. These types of projects may also require permits or inspections, which can add to the timeline.
Weather Conditions
Outdoor electrical projects, such as pole installations or streetlight maintenance, may need to be rescheduled due to inclement weather. This can cause delays in the project timeline and impact the scheduling of other projects.
Resource availability
The availability of resources, such as labor, materials, and equipment, can also affect scheduling optimization. Electrical contractors may need to reschedule projects if resources are not available or if there are delays in the delivery of materials.
Client demands
Clients may have specific timelines or deadlines that need to be met, which can affect the scheduling of other projects.
So, How can Electrical Contractors achieve Scheduling Optimization?
Following are the ways in which electrical contractors can achieve scheduling optimization.
Evaluate and optimize schedules
To achieve scheduling optimization, the first step is to evaluate your current scheduling practices and identify areas of improvement. This involves taking a deep dive into your team's capacity and availability to better allocate resources and ensure jobs are completed.
But don't worry, you don't have to do this alone. A commercial electrical contractor scheduling tool with scheduling capabilities can help you visualize your team's availability and allocate resources accordingly. This software also enables you to make changes to your schedule on-the-fly, reducing the likelihood of delays or missed deadlines.
In addition to optimizing your scheduling process, prioritizing jobs based on their urgency and importance is key. By doing so, you can ensure that your team is tackling the most critical tasks first, minimizing downtime and improving efficiency.
Step up your dispatching efficiency
Dispatching jobs to team members based on their skills, availability, and proximity to the job site is another crucial factor. This is where intelligent dispatch capabilities come in.
The intelligent dispatch feature uses algorithms to assign jobs to the most appropriate team member. This is based on the factors that can significantly improve dispatch efficiency. This means less time spent manually assigning jobs and more time spent getting the job done.
Efficient dispatch can save time and money, reduce downtime, and improve customer satisfaction. By leveraging technology, you can optimize your dispatch process and improve the overall efficiency of your business.
Keep tabs on your operations with real-time tracking
With scheduling software, contractors can access schedules from anywhere, at any time. This means that you can make changes on the fly, without having to wait until you're back in the office. Real-time tracking also allows you to keep everyone on the same page, reducing confusion and miscommunication.
For example, let's say you're working on a project that requires several team members and a specific piece of equipment. With scheduling software, you can quickly assign tasks to team members and ensure that the equipment is available on the day it's needed. If a team member is running behind schedule, you can re-assign tasks to someone else without disrupting the entire schedule. This not only helps you to manage your resources more efficiently but also ensures that the project is completed on time.
Critical information with a snap of your fingers
Empowering your technicians with full information enables them to provide relevant suggestions to your customers as opportunities arise, such as suggesting replacements or offering service, which can improve customer satisfaction and loyalty.
Scheduling software allows technicians to bring work orders, service histories, checklists, documents, and photos with them wherever they go. This provides complete visibility of customer data and history for improved customer management while on-site. If a customer has a question, the technician should be able to quickly find an answer.
An optimal scheduling app enables technicians to capture signatures on the job site directly from their mobile devices and provide customers with a summary sheet detailing the work completed when the job is done.
In the office, the dispatcher no longer needs to re-enter information from manual tickets written by dispatch technicians. Because everything has been synced from the mobile app. This eliminates the need for double entry, saving time and reducing human error.
Communicate and Coordinate like a synchronized team
Effective communication is crucial to achieving success in your electrical contractor business. The McKinsey Global Institute conducted a study that found that more connected employees perform better than those who are not. Therefore, it is essential to establish transparent and efficient communication between your back-office and electricians to ensure that your projects stay on track, even when facing unexpected challenges.
You can facilitate seamless communication by implementing scheduling software on mobile devices for your field technicians. This software enables them to access job files, modify orders, and respond to client requests in real time from any job site. By keeping your team updated with the latest job details and changes, you can ensure that everyone is on the same page.
Using an electrical contractor scheduling app helps you simplify and centralize communication, reducing the need for endless emails and phone calls. This can save you time and allow you to focus on more productive activities. Streamlining communication can lead to a reduced workload, increased productivity, better information flow, and ultimately, happier employees.
Conclusion
The modern-day customer has high expectations when it comes to their electrical service providers, including efficiency, reliability, and cost-effectiveness. To deliver top-notch service, integrated electrical contractor scheduling software is essential.
electrical scheduling software is a comprehensive all-in-one solution designed specifically for electrical contractors. It offers a range of features to help contractors boost their productivity, improve job management, and effectively manage estimates, quotes, invoices, assets, and personnel. By implementing a fully-integrated field service scheduling software, electrical and other service contractors can streamline their operations, reduce paperwork, and run their businesses more efficiently and profitably.

It's time to take your productivity to the next level with electrical scheduling software, get in touch to know more.
FieldCircle helps electrician and MEP companies achieve field service operational excellence with its comprehensive and easy-to-use software suite and field service app.
Book a Personalized Demo
Learn how your businesses can use FieldCircle to achieve more efficient, transparent, and profitable service operations.
30 Days Free Trial
No Credit Card Required
By submitting your details, you agree that we may contact you by call, email, and SMS and that you have read our terms of use and privacy policy.