The Role of FM Software in Transforming Vendor Management Process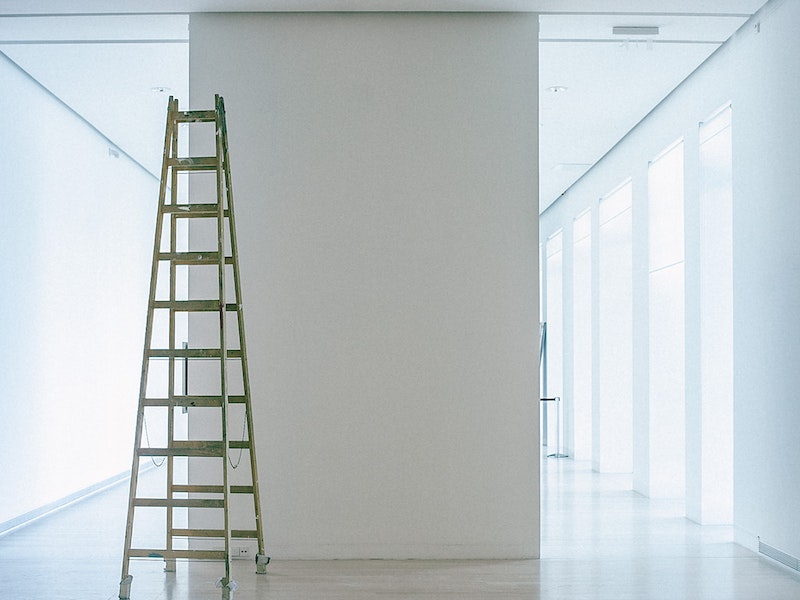 Vendor management in facility management has become more complex than ever. As a result, facility management companies looking for vendors and those managing existing vendors continue to face emerging challenges. Here, we look at how facility software comes as a one-stop solution.
As facility management continues to become complicated, the need to streamline vendor management complexities is becoming more acute.
The facilities management fraternity is aware that the entire vendor management process must be managed successfully and efficiently. From vendor acquisition strategies, building long-lasting relationships, and managing existing vendors that provide services around different areas such as cleaning and maintenance, HVAC, repair, etc. makes the entire vendor management process utterly complex.
To drive efficiencies and maintain profitability, forward-looking facility managers are turning to cutting-edge facility management software with requisite vendor management features.
If you're not using a facility software application, you might be missing out on an opportunity to receive a range of benefits for optimizing vendor management. We shed light on these benefits and their significance here below.
Using facility software and fetching benefits for your vendor management process
The best way to assure that a facility operates at its peak efficiency is to best manage vendors. And the best way to manage vendors is to have facility software with the best vendor management capabilities. Here, we help you discover some significant benefits of using a facility application for managing vendors.
Easily integrate into the system
Facility businesses can choose vendors based on pre-established KPIs and monitor their performance over the course of the contract by using facility software. So, facility maintenance companies looking for vendors can choose suppliers more effectively and have better assurance of the value and quality of the products they will receive.
With facility software, businesses can streamline the process of onboarding and maintaining vendors by managing their vendor relationships from a single platform. As a result, companies can swiftly ask potential facility management vendors to engage in the program, identify them, and approve their participation.
Businesses can automate important elements of vendor management, like contract negotiations, payment processing, and performance tracking, by employing a VMS. This lessens the possibility of delays or errors that could happen with manual processes and helps to guarantee that vendors are integrated into the company effectively.
Also read: Implementing an Infallible Space Management Strategy With Facility Software
Drive payments flexibly
Making timely payments is a deciding factor to maintain healthy relations with vendors, and a facility management application can be a tool to achieve it. A good facility software application comes with the most needed features such as time tracking, payment processing, and expense reimbursement.
A robust product allows your business the choice to integrate the solution with your current timekeeping or payment processing systems. Whatever the case, the end result is an effective, economical method of electronic invoicing that cuts down on administrative work and makes automatic, thorough reconciliation reporting possible.
Businesses may effortlessly monitor and trace their payment transactions with the use of facility software. This entails that businesses can examine payment information, including payment status and history, instantly. They can organize and trace their payment transactions with ease, and examine payment information, including payment status and history more easily.
Become more transparent than ever
A facility software with a strong vendor management feature gives you better insight into who is working for you, where they are situated, and what resources and facilities they can use. A facility software application gives all employees immediate access to track and control all forms of labor, even if they are paid by a third party.
All this the tool makes by providing a centralized platform to manage all activities surrounding vendor management, including vendor selection, contract negotiation, performance monitoring, and risk assessment. Further, the software can assist in ensuring that vendors comply with the agreed-upon terms and conditions, providing greater visibility into the vendor management process.
Optimize process time
Measuring time-to-fill is one of the most popular key performance indicators for talent managers. You should be able to find the right person quickly and improve the candidate experience with the use of automated sourcing technologies. Speed is essential for keeping up with rivals, and decreasing time-to-fill increases organizational agility. Consider cutting the length of your requisition from many months to just a few days.
High-demand employees are more inclined to choose companies that are straightforward to deal with and that have dependable procedures in place for billing, payments, and reimbursements. Automated, well-defined processes boost contractor productivity and increase worker satisfaction.
Improved admin efficiency
Using facility software, facility managers can considerably reduce the amount of work required of an admin to monitor all vendor payments. At the end of the day, it improves the overall productivity of any administrative workforce when dealing with vendor management.
With a good FMS Streamlined vendor management is reflected in the avoidance of data duplication and the reduction of administrative costs and clerical errors. Administrators can quickly access and review vendor data, including contracts and performance metrics, without having to search through spreadsheets or files. The tool allows administrators to automate various vendor management tasks, such as contract renewals.
Improves applicant tracking
Facility management systems include strong facility maintenance vendor application tracking features that improve sourcing efficiency. It provides real-time updates on the status of vendor applications. It allows organizations to track the progress of vendor applications and provides notifications when actions are required. This helps to ensure that applications are reviewed promptly, reducing the time it takes to onboard new vendors.
With all important data at their disposal, facility managers can easily decide on if they should accept or reject the application of a vendor. So, the FMS automates the workflows, thereby streamlining administrative activities related to onboarding and offboarding
Shows impact on relationships
It is difficult to handle multiple vendors at once without a good system in place. It would be challenging to determine which vendor is productive and which is not. But only a solid relationship between you and your providers will allow you to successfully complete your project.
A good facility tool helps you build a good relationship with your vendors. Providing a centralized platform for communication between businesses and vendors, the facility tool allows vendors to receive and respond to inquiries, orders, and other communication from the company through a single channel. This streamlines communication and reduces the chance of miscommunication or missed messages, improving the overall vendor relationship.
Conclusion
As a facility manager, you may have to coordinate with vendors from all over the world, and having a good facility software tool can be an opportunity to achieve success with your vendors.
Remember, vendor performance affects business performance directly, so it is important to have a well-designed facility management system in place.
Anyway, if you are looking to have a robust facility management tool with strong vendor management features, think about collaborating with our experts. We will assist you in implementing an FMS with the goal of revolutionizing your vendor management.
At FieldCircle, we understand the value of effectively and efficiently managing your vendors. In addition to technical assistance, our consultation will help you reap remarkable benefits.
Book a Personalized Demo
Learn how your businesses can use FieldCircle to achieve more efficient, transparent, and profitable service operations.
30 Days Free Trial
No Credit Card Required
By submitting your details, you agree that we may contact you by call, email, and SMS and that you have read our terms of use and privacy policy.