Cybersecurity in Facilities Management- Risks, Challenges and Solution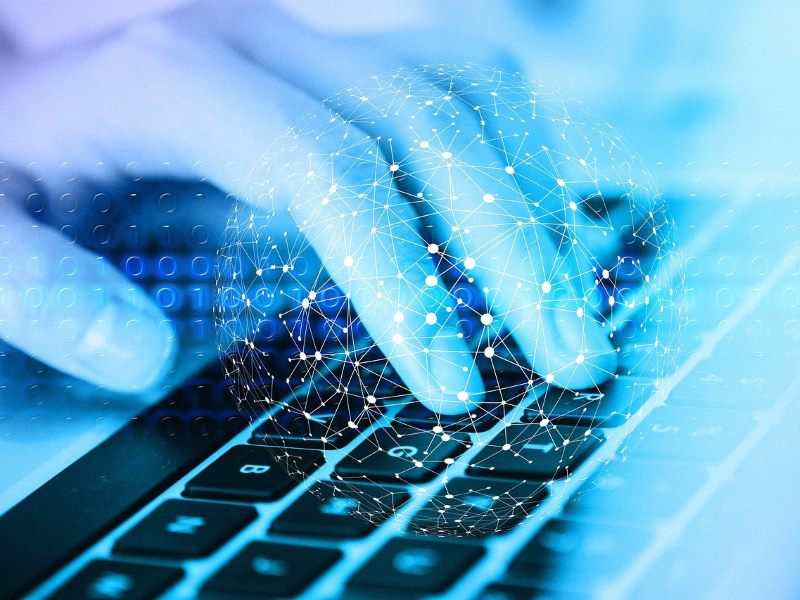 Facility managers and building owners are increasingly growing aware of how technology enablement and digitalization strategies may affect a facility's cybersecurity. They know that understanding potential cybersecurity risks and vulnerabilities associated with integrating new technologies has become more and more crucial.
With a greater emphasis on business improvement activities and the deployment of new technology, it is no longer the case that information technology (IT) and operational technology (OT) run as independent networks.
Facility managers, along with experts from both IT and OT, are thus collaborating in developing and managing effective cybersecurity policies and procedures to improve the overall facility cybersecurity framework as more internet-connected devices become part of daily facility operations.
Stakeholders are aware that unprotected systems become alluring targets as systems get more complicated and have more complex associated risks. Facility managers are thus embracing evolving technology to become cybersecurity-ready to handle evolving digital security risks. Here, we delve into knowing how they are managing cybersecurity.
Understanding Cybersecurity Risks in Facilities Management
The productivity and efficiency of facility managers have significantly increased as a result of integrating Technology capabilities like IoT. With this adoption comes the need to safeguard buildings and renters from rising cyber hazards.
By automation, it is now simple to centralize numerous proprietary systems, which improves building performance but also increases the risk of cyberattacks by considerably expanding points of entry for threats.
Also read: How Building Automation Systems are Changing the Face of Facility Management?
Unauthorized access to security and control systems is one of the more prevalent types of cyber threats. These dangers include halting a data center's cooling or power management processes, deactivating mission-critical software, or damaging functional equipment. Others allow a third party to obtain unauthorized access to physical security systems that are connected to the internet.
Facilities management's approach to cybersecurity
A two-fold approach that facilities managers are adopting to deal with cybersecurity risks:
Adopting cybersecurity mechanisms
A comprehensive building management system cyber security mechanism comprises a set of key activities centered around protecting data and information. These typically include adopting technology, employee training, and adopting standard cybersecurity norms. Here, we understand more about them.
Technology Adoption
Adapting the right technology mechanism is key to countering digital security risks. Some prominent technologies which we can use to protect facilities management include:
Blockchain-based cybersecurity
A new trend, it helps to monitor activities on a transaction basis. Each member of the blockchain carries a responsibility to verify data. Since blockchains help build a robust network, leveraging them can significantly help facilities.
Embedded hardware authentication
In hardware authentication, a user must enter a password together with a temporary cryptographic code. The two elements work together to provide a two-factor authentication solution. This authentication process guard against malware and phishing assaults.
Intrusion Detection System (IDS)
An intrusion detection system (IDS) keeps an eye on all incoming traffic to make sure it is not harmful. It may also be seen as a tool for monitoring traffic and alerting users when suspicious activity is detected or when traffic looks to have come from an unreliable source. IDS plays a vital role in safeguarding equipment in facilities, which frequently interact with the external environment.
Intrusion Prevention System (IPS)
The Intrusion Prevention System (IPS) is a system or program that responds to traffic that the IDS identifies as harmful. When a packet enters the system and is deemed untrusted, the IPS typically drops it. It serves as the primary point of defense to ensure that harmful traffic does not penetrate the organization's network.
Employee Training
One of the best methods for an enterprise to stop a cybersecurity attack is through employee training. While making employees aware of the risks, it also helps in equipping them to deal with the risks.
Training creates a culture of importance regarding network security, equipment security, and authentication. It resembles a drill, where teams learn to deal with possible cyberattacks. Overall, training makes everyone aware of adopting the right response mechanism.
Adopting cybersecurity norms
Various standard cybersecurity norms and tools exist under Facility Cybersecurity Framework (FCF) for managing cybersecurity in facilities, which include:
Facilities Cybersecurity Capability Maturity Model (F-C2M2)
FCF-Risk Management Framework Assessment (FCF-RMF Hybrid)
Close-loop Mapping Tool
Mitigation of Exposed Cyber FRCS
Automatic Policy Tool (AutoPol)
FCF Primer: Checklist Assessment (FCF-Primer)
FCF Training Game
Each of these tools is designed to deal with a specific situation, and through a combination of them all, we can ensure that the facility management software is sustainably secured.
Building a bespoke cybersecurity strategy
It's crucial to have a strong cybersecurity strategy ready so that you can put it into action when things don't go as planned. Starting with employee education and awareness, facility managers must also be aware of the assets that need to be protected against possible. They must be aware of and build policies and procedures for guarding the assets.
Creating, evaluating, and maintaining your process is essential, which involves including rules for password protection, handling sensitive data, and using portable devices. These simple but powerful steps have been benefitting facility managers in building an iron-clad cybersecurity mechanism.
A detailed risk analysis might prove to be very beneficial, and here is how informed facilities managers carry out risk analysis:
Establishing a baseline for network traffic to identify existing gaps and potential security vulnerabilities related to the OT environment.
Examining your asset inventory to identify asset connectivity with networks, and identifying existing gaps and potential security vulnerabilities.
Facilities management is now more than ever aware of the danger in their OT environments and understands the importance of strengthening their cybersecurity framework. The awareness comes from the need to lower cyber risk as OT and IT systems continue to converge.
Conclusion
Cyber security in the digital age has become more paramount than ever, and facilities are no exception to this. Fully Automated facility management is one way in which informed facilities managers are significantly lowering cybersecurity risks. While automating the operational workflow, automated systems also bring a robust safeguarding mechanism in place.
If you want to understand what technology you should leverage to bolster your cybersecurity framework, you can connect with facilities management experts at FieldCircle.
Book a Personalized Demo
Learn how your businesses can use FieldCircle to achieve more efficient, transparent, and profitable service operations.
30 Days Free Trial
No Credit Card Required
By submitting your details, you agree that we may contact you by call, email, and SMS and that you have read our terms of use and privacy policy.