Top 9 Facilities Management Practices Facilities Leaders Follow to Achieve Higher Margins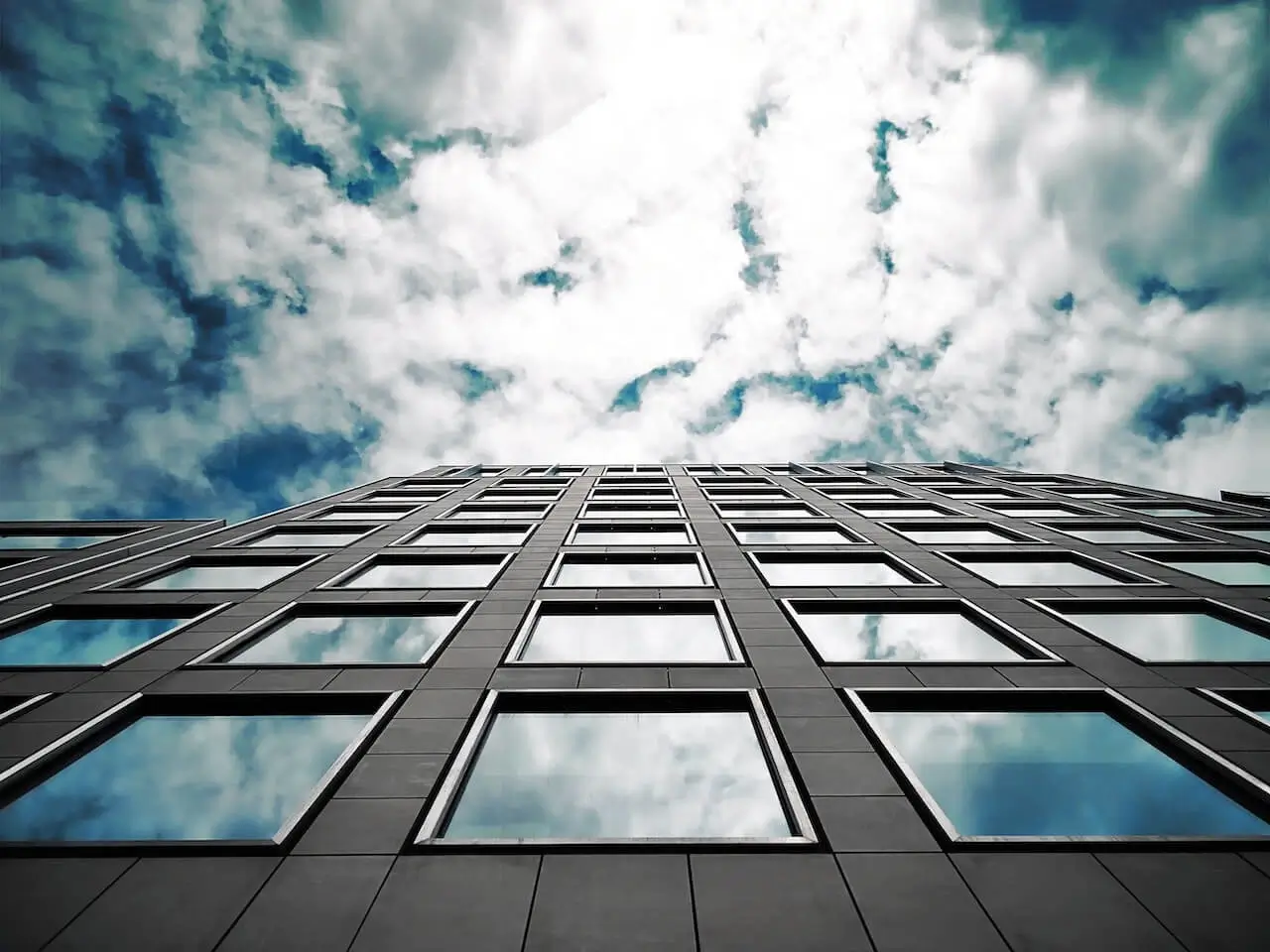 Successful facilities leaders follow advantageous facilities management practices by applying diligent efforts to explore every possible avenue for consistently boosting margins. Know the practices that offer facilities revenue advantage and make them sustainably profitable.
As the business world is wrestling with new challenges, the urgency to respond has made facilities leaders rethink strategies and find viable ways to navigate the challenges. Instead of seeing challenges as an impenetrable wall, resilient facility leaders find ways to gain a long-term advantage.
Successful facilities leaders, after all, are the ones that help the business recover fast from crisis and respond to it with a positive bent of mind. They pursue strategies that can create a long-lasting impact on the business's profitability.
Leadership in the facilities management domain is now convinced that investment in technology is essential to achieve performance and differentiate from the competition. Automation has emerged as a key enabler for improving productivity, standardizing processes, and eventually improving profit margins in both hard and soft services.
However, beyond digital adoption, there are multiple elements that a good facilities leader contemplates for continuously inflating the revenue-generating stream. Let's discuss top facilities management practices that successful facilities leaders follow to consistently ensure higher profit margins.
Facilities Management Practices That Successful Facilities Leaders Follow
Strong leadership guides facilities to success is a common notion. To achieve remarkable results, conscientious leaders strive to increase collective capabilities along with having aspirational and ambitious goals. Exemplary facilities leaders secure consistently increasing ROI because they:
Believe in an analytics-driven approach
"Analysis indicates that in recent years as energy management has become a center point for facilities managers, storing and utilizing massive data sets is capturing attention. The concept is simple, but the value and size of this data go beyond the capabilities of typical database software tools."
Data analytics is the foundation of successful facilities, as these words of Aanchal Singh, Frost & Sullivan Energy & Environmental Research Analyst, aptly highlight. Undoubtedly, there's immense scope and applicability of data analytics in facilities management. And leaders who understand the power of data, make a consistent effort to leverage data to its fullest.
Good facilities leaders are always keen on using the limitless potential of data and thus keenly pursue analytics goals. They track and monitor the efficiency by obtaining insights into even the smallest process. Some ways facilities leaders are successfully bringing turnarounds using analytics are:
Enhancing process efficiency
Improving work quality
Improving resource allocation
Impeccable asset management
Multi-site management
Monitoring energy consumption
Sourcing contractors
Predictive maintenance
Strive to remain energy-efficient
Stitch in time saves nine goes the axiom as conscientious facilities leaders understand how vital it is to be energy-efficient. They understand that by increasing energy efficiency, two-fold benefits can be secured – It facilitates a reduction in carbon emissions and is thus advantageous for the environment, and second, it results in large long-term savings. At a time when economies of most nations are becoming environment-centric, working with an energy-efficient attitude is the need of the hour for facilities leaders.
Leaders began by considering the crucial question – how does facility management contribute to lowering these expenses? And they know in many different ways. As per the Environmental Protection Agency (EPA), lighting alone consumes about 35% of a building's energy costs.
Simple solutions to improving energy utilization include encouraging and implementing the use of energy-efficient light bulbs, double glazing on windows, and improved wall insulation inside the facilities. In the following part, we also see how IoT imparts massive energy efficiency power to facilities.
Get continuous visibility into the spend
Leaders are ever-cautious of what they are spending and how much each activity is consuming. They don't want the budget to be crossed for needless reasons and to avoid any monetary leaks. They act proactively as opposed to responding to problems. This has an immediate and beneficial influence on the business workflow as well as the functionality of key assets and the customer experience.
Reviewing the spending from prior years always proves useful in identifying if any hidden expenses are preventing the business from reaching its goals. This keeps the sites more coherent, safer, and easier to manage, and so facilities can increase the efficiency of each dollar it spends as it can easily identify assets, locations, or contractors that utilized more budget than had been allocated to them.
Optimize space utilization
Effective space management is another facility management tactic that lowers operating expenses. Especially COVID-19 has especially offered a precedent for rationalizing space management in facilities. The demand for workstations and desks has reduced by 20-25%, as businesses are adopting hybrid and remote working models.
Space accounts costs that might not be as obvious on a balance sheet as wastage and procurement costs, but they can pile up quickly if left unchecked.
Facilities leaders who are convinced of optimizing space are finding better ways to allocate space through the implementation of a well-thought-out space management strategy. Downsizing and repurposing space are two important options on their agenda now. Gaining control over the space you have access to throughout your buildings helps to improve productivity, find better methods to work, and, most importantly, prevent money from being squandered on empty spaces.
Automate maintenance and operations
Automation makes it easier to maintain consistency, increase visibility, and maximize facility efficiency. Informed leaders know that automation works in conjunction with AI, IoT, and the cloud. These capabilities combined can take predictive analytics to altogether the next level. Adopting automation brings many benefits in maintenance, including up to 30% reduction, improved contractor relations, and increased asset reliability.
Facility leaders are discovering that automating functions such as HVAC and/or facility lighting systems boosts the efficiency of facility operations. One can adjust heating and cooling settings based on facility occupancy with HVAC schedules that are directly connected to the building automation system, which results in optimum energy consumption. Similar to this, on-demand lighting control can increase building energy efficiency and ultimately contribute to saving.
By submitting electronic work orders produced by facility management software or other means, facility managers are also expediting facility and maintenance operations. Eliminating paperwork orders improves team efficiency and gives increasing visibility into maintenance actions.
Embrace the Internet of Things (IoT)
The Internet of Things (IoT) is changing the norms of how facilities can be managed.
It has been strongly influencing facilities leaders as it offers a strong imperative for energy management.
As per the United States Environmental Protection Agency, heating, and cooling use account for nearly 43% of all energy use in the US. The continued functioning of buildings, irrespective of how old they are, can be ensured by using IoT sensors to anticipate possible faults or chances for adjustments and by keeping energy inside the structure through insulation.
IoT is proving pivotal in monitoring energy usage and avoiding energy waste. Given the impacts of climate change, the Internet of Things (IoT) will help facilities build climate change mitigation strategies.
On the work efficiency side, smart facilities use IoT capabilities that allow them to communicate and access all of the schedules and activities related to their facilities using smartphones and tablets. This enables the facilities staff to work from any location, at any time, and even across several locations.
Promote mobile-first strategies
"To be mobile-first, businesses must begin their digital transformation focused on creating a user experience that is just as effective on mobile devices… Mobility can be used to remove other silos within your business, bringing an end to self-limiting technology and behavior that your digital transformation should bring to an end," writes Daniel Newman, founding partner, and Principal Analyst of Futurum Research.
Mobile is at the forefront of transformation in facilities management. Operations in essential functions such as cleaning, fire protection, security, equipment maintenance, heating, ventilation, and air cooling can be monitored using mobile apps. Facilities leaders are thus investing quality time in adopting mobile-first strategies.
Facilities management apps provide facility managers with the freedom they require in their daily job and run on mobile within mobile web browsers or comparable interfaces. As the reach of the facilities management solution is greatly expanded to include every team member, regardless of location, mobility's on-the-go access becomes a critical enabler. This greatly increases the productivity and service levels of facilities.
Regulate operations through a CAFM
The highest level of equipment efficiency and control can be attained by using a CAFM (computer-aided facility management) solution. Expectations of facilities leaders include punctual delivery, equipment reliability, safety compliance, and excellent customer service. To ascertain consistent customer satisfaction, cutting-edge, user-friendly software solution to coordinate and unify these activities everywhere is essential. Executives are aware of how a custom CAFM platform can fetch several benefits, including:
Reduced downtime
Improved visibility
Preventive Maintenance
Automate manual tasks
Increase transparency
Improve coordination and communication
Facilitate knowledge transfer
Informed leadership takes the right steps to incorporate CAFM solutions for managing facilities. A CAFM solution combines all tasks into one comprehensive platform and maximizes the potential of each function. With CAFM, improvement can be seen in:
Work Order Management
Inventory Management
Vendor Management
Material Audits
Purchasing and Budgeting
Compliance and Regulation
Look to increase operational transparency
"A lack of hidden agendas or conditions, accompanied by the availability of full information required for collaboration, cooperation, and collective decision making." Transparency as defined by Business Dictionary.
Transparency offers businesses the means to increase visibility and operational effectiveness in facilities. Leaders are aware of the operational, strategic, and financial success that transparent operations can bring.
An essential strategic imperative for facilities today, transparency gives multidimensional visibility into all areas of facilities management. Users get direct control over all facets of facilities, from the location level to the enterprise level. Good facilities leaders are thus vying to ensure seamless transparency in facilities operations.
Successful facilities leaders are always one step ahead
Successful facilities leaders evaluate the balance between cost, performance, and risk, and grab every opportunity for improving decision-making. They know that managing facilities is more than just managing space and equipment, and hence they continuously strive to improve productivity and derive maximum value from the available pool of resources.
In order to build profit-centric strategies and implement holistic process optimization, informed leaders are investing in technology adoption and smarter facilities management. They know the way to stand ahead in the race is to innovate by digitizing processes. Adopting AI, IoT, and automation is of significance for creating long-term value for facilities.
Sound leadership takes into account the capital investment plan to alleviate uncertainties that lay in the path to emerge successful. If you are a leader keen on understanding how digital innovation in facilities management can shape your business and why having dedicated facility management software has become crucial for optimal performance, consider connecting with us anytime.
Book a Personalized Demo
Learn how your businesses can use FieldCircle to achieve more efficient, transparent, and profitable service operations.
30 Days Free Trial
No Credit Card Required
By submitting your details, you agree that we may contact you by call, email, and SMS and that you have read our terms of use and privacy policy.