How to Stop Profit Pilferages and Increase Margins in Field Service Business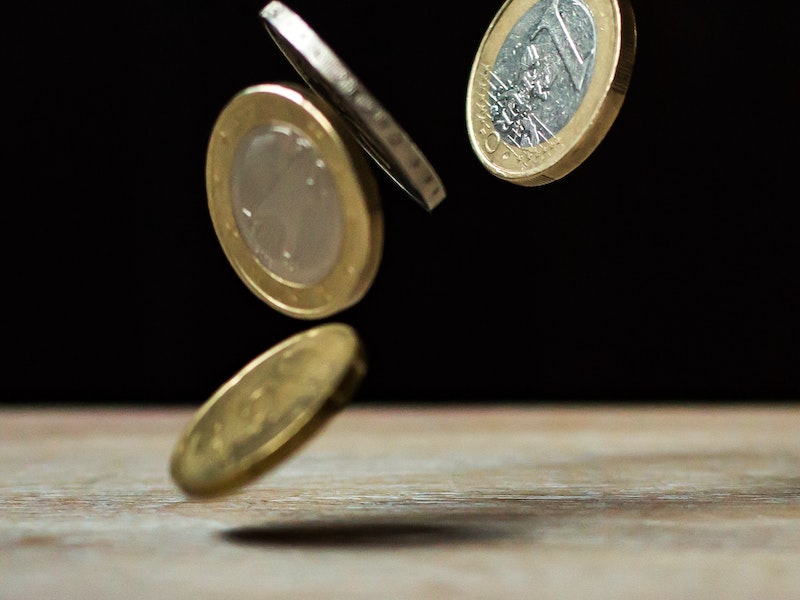 Field service management companies often face numerous challenges that impact their financial performance, including managing expenses, optimizing resources, and ensuring customer satisfaction. However, one of the most significant challenges that FSM companies face is managing pilferages. Primarily, pilferages refers to the number of parts or work that should have been billed for but was not, parts lost, work billed to you but not done etc. Taking necessary revenue pilferages control measures helps in preventing financial losses.
These leakages in FSM can take many forms, including time, resource, revenue, data, money leakage, and compliance leakages. So every field service company should care about addressing all these leakages because they can significantly impact their bottom line.
In this blog, we will explore the leakage types, and their impact on field service management and discuss strategies for controlling and managing these inefficiencies.
Most common types of leakages in field service management
Several types of leakages can occur in field service management, each of which can have a different impact on an organization's profitability and customer relationships. Here are some of the most common types of leakages:
Billing
Billing leakage occurs when services or parts are not billed at all, either intentionally or unintentionally. This can happen when a technician fails to document the work or the billing system does not accurately reflect the services provided.
Warranty Leakage
Warranty leakage occurs when services or parts that are covered under warranty are not billed correctly. This can happen when a technician does not accurately document the warranty information.
Revenue
Revenue leakage refers to any situation where a company loses potential revenue or profits due to inaccuracies or errors in billing, invoicing, or revenue recognition.
Contract
Contract leakage occurs when a company fails to meet the terms of a contract with a customer, resulting in potential financial or legal penalties.
How to Manage Pilferages in Field Service?
Controlling and managing leakages in FSM requires a comprehensive approach that addresses the root causes and incorporates strategies for prevention, detection, and correction. Here are some strategies to help you control and manage leakages in FSM effectively:
Build a billing system that's tough as nails
A billing system that is accurate, transparent, and easy to use is essential for revenue leakage control. Companies should invest in a billing system that can track all services and parts used during a job, ensuring that everything is billed correctly.
Develop benchmarks to gauge success
Key Performance Indicators (KPIs) can help track progress toward reducing leakage. These KPIs should be established based on the specific goals of the organization and should be reviewed regularly to ensure they are relevant and meaningful.
Educate your technicians to up their game
Field technicians are responsible for completing jobs and documenting the work they have completed. Providing training to field technicians on the importance of accurate documentation and billing can help reduce leakage.
Regularly scrutinize operations
Regular audits can help identify areas where leakage is occurring, allowing companies to make necessary adjustments. Audits can also help identify training needs for field technicians or gaps in the billing system.
Harness technology to simplify workflows
Technology can help automate many processes, reducing the risk of human error and improving accuracy. For example, using mobile features in FSM allows field technicians to document work completed and track parts used can help reduce leakage.
Gather input from customers to enhance service
Feedback from customers, field technicians, and other stakeholders can help identify areas where the leakage is occurring. Implementing a feedback system can help organizations identify and address leakage quickly.
Use data to guide decision-making
A data-driven approach can help identify areas of leakage and measure the effectiveness of corrective actions. This involves analyzing data regularly to identify trends and patterns that may indicate areas of leakage.
Engage your customers in the process
Involving customers in the service delivery process can help reduce the occurrence of leakage. This includes providing customers with accurate and transparent billing information and involving them in the approval process for additional work.
Final thoughts
By implementing these strategies and best practices, companies can reduce the risk of leakage and improve their bottom line while maintaining high levels of customer satisfaction. Effective leakage management is an essential one in FSM, that requires ongoing attention and monitoring, but the benefits of implementing these practices are well worth the effort.
With the right field service management solution, you'll gain the visibility you need to understand where the organization is leaking income — and how to effectively plug the leaks and boost profits.
If you need any help in implementing these strategies or have any further questions, our team of experts is always ready to assist you in achieving your business goals. Contact us today to learn more!
Book a Personalized Demo
Learn how your businesses can use FieldCircle to achieve more efficient, transparent, and profitable service operations.
30 Days Free Trial
No Credit Card Required
By submitting your details, you agree that we may contact you by call, email, and SMS and that you have read our terms of use and privacy policy.