Transform Your Field Service Business With Mobile Payments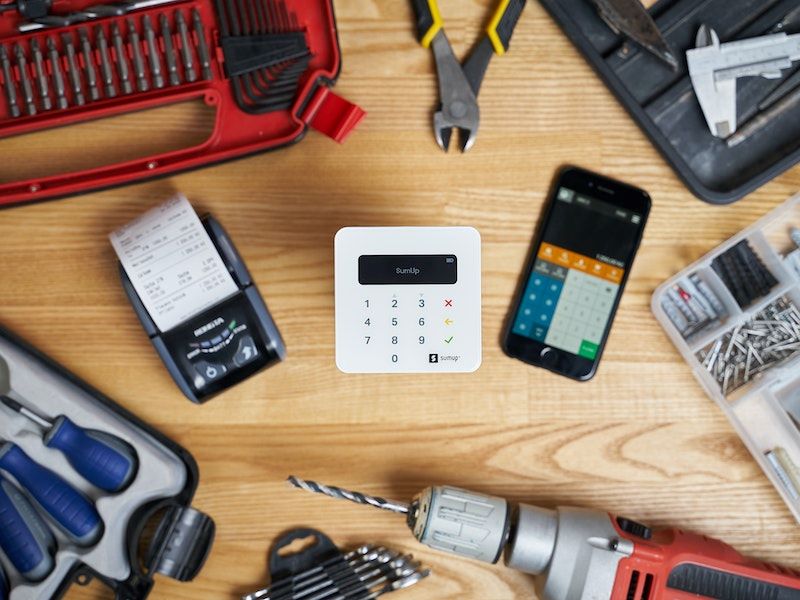 Timely payments are crucial for any business, but they are especially important for field service businesses. These companies typically have a mobile workforce that travels to customer sites, performs work, and then invoices for services rendered. Delayed payments can hinder a field service business's cash flow and make it challenging to operate. This is where mobile payment systems come in as a solution.
Traditionally, field service businesses relied on paper-based payment systems that often resulted in delays in payment collection. Technicians would have to wait until they returned to the office to process payment, which could take days or even weeks. This not only added additional administrative work but also created cash flow problems.
Implementing mobile payment systems with an effective mobile field service management software, have the potential to revolutionize the field service industry by enabling technicians to accept payments on-site. This eliminates the traditional method in payment collection, and streamlines the payment process. Reports say that global mobile payments are expected to reach 4.8 billion by 2025, which makes the adoption of mobile payment technology a smart move.
Here in this blog, we will discuss the advantages of using mobile payment systems for field service businesses and how field service management software helps mobile payment systems.
Advantages of using a mobile payments system
Below are the essential benefits that many field service businesses confidently obtain through the use of a mobile payment system.
Good times rolling with on-spot cash
With the advent of mobile payments, the process of making payments has become quicker and more convenient than ever before. This helps technicians to generate an invoice or work order and collect payments on-site using the mobile. In the end, they can easily swipe, enter credit card details, or take a photo. Once the process is completed, the app automatically sends a professional PDF of the receipt to the customer's email.
Mobile payments have revolutionized the sales cycle, making it possible for businesses to receive payments on the same day the work is completed. This represents a significant improvement from the days when the sales cycle would take weeks to complete.
Enjoy peace of mind knowing payments are under lock and key
Mobile payment offers enhanced security features that make payments safer for businesses and their customers. Unlike traditional payment methods, which rely on paper receipts and manual record-keeping, mobile phone payment systems are processed electronically and can be securely stored and tracked. This reduces the risk of fraud and makes it easier to identify and prevent unauthorized transactions.
Efficiency is the name of the mobile payment system
It also helps to attain a high degree of visibility into financial transactions and enables you to proactively make more informed decisions. Money transfers always require greater transparency, and mobile payments address this need by taking care of transactions. This simplifies your bookkeeping and ensures improved accuracy.
Mobile payments systems also enhance process efficiency by enabling management to access detailed financial reports and comprehensive historical data. They offer greater visibility of payment statuses for customers, field service technicians, and management, resulting in more successful credit collections, approvals, and overall profitability ratings.
Whip finances into shape with a mobile payment system
Eliminating paper-based transactions can help to save on administrative and operational costs, which represents the primary advantage of mobile payments. The need to perform labor-intensive and time-consuming procedures associated with paper transactions is no longer necessary, resulting in significant cost savings.
While transitioning to mobile payments does involve some expenses, the costs of implementing new payment technologies are decreasing steadily. Moreover, processing mobile payments has also become less expensive, meaning that the benefits of using mobile payments increasingly outweigh the costs.
Take customers to the next level
In today's fast-paced world, customers expect to be able to make payments quickly and easily with just a few clicks. Businesses that provide multiple payment options in one place can enhance the customer experience, ultimately leading to greater satisfaction.
Prioritizing customer convenience and ensuring that payments are simple and seamless is crucial.
Providing flexibility and transparency is key, and with a field service platform, businesses can share invoices via email and enable customers to pay directly by mobile payments. As a result, integrating a payment gateway into a field service management system has become nearly mandatory rather than simply a good idea.
How can FSM software help with mobile payments?
To overcome difficulties in collecting payments and facilitate payment acceptance for field service businesses, it is recommended to adopt field service management software. With this software, field service technicians will have access to a payment gateway and invoicing module that allows them to automatically send invoices to customers through a link sent via email or SMS.
To ensure secure transactions, customers can simply sign digitally to accept invoices, or provide their credit card details and scan them directly through the field service management feature. For recurring services, customers can save their card details and quickly complete future transactions with just a tap.
In cases where a customer does not have a payment app or mobile device, field service technicians can also accept payments through their field service mobile app. This helps to ensure that field service companies get payment quickly, reducing stress and increasing cash flow.
Take the next step
With the ability to securely accept payments and automate invoicing, field service technicians can streamline their operations and increase efficiency. Additionally, mobile payment solutions can enhance customer satisfaction and contribute to customer retention, resulting in increased revenue and business growth.
By utilizing a mobile payment system, field service businesses can stay competitive and adapt to the evolving needs of their customers. It's clear that the advantages of a mobile payment system make it an essential tool for any field service business looking to succeed in today's market.
If your field service business has not yet implemented mobile payments, now is the ideal time to integrate them with your field service management system. If you have any concerns or questions, the FieldCircle expert team is always available to assist. Contact us today!
Book a Personalized Demo
Learn how your businesses can use FieldCircle to achieve more efficient, transparent, and profitable service operations.
30 Days Free Trial
No Credit Card Required
By submitting your details, you agree that we may contact you by call, email, and SMS and that you have read our terms of use and privacy policy.