Is Your Field Service Strategy Focused on Metrics or Experiences and Relationships?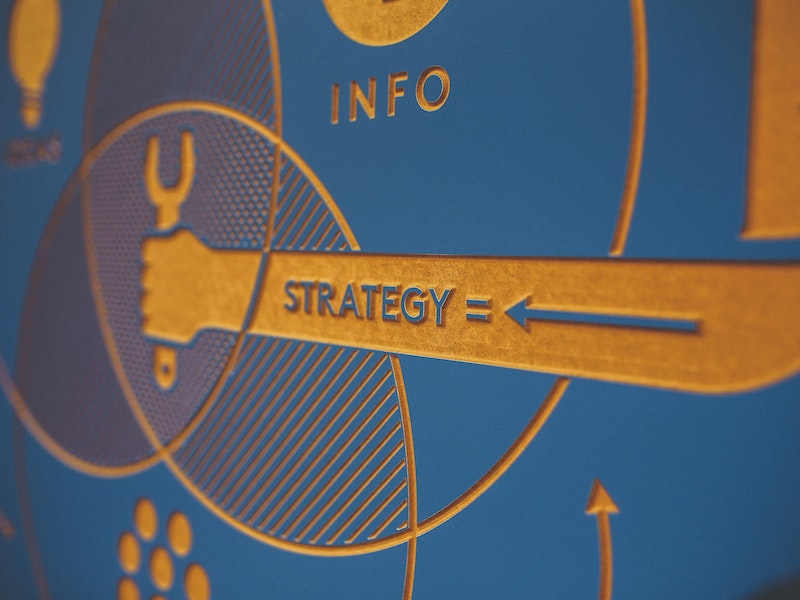 As customer expectations continue to rise, companies in the field service industry must rethink their field service strategy if they want to remain competitive. But the traditional focus is always on event-based metrics such as response times and first-time fix rates. While these metrics are important, they only offer a limited view of a company's overall service performance.
To truly differentiate themselves and build customer loyalty, field service organizations must shift their focus to service experience and building long-term relationships.
In this blog, we are going to discuss how to improve service strategy by focusing on service experience and relationship building. Before that, let's first see the limitations of event-based metrics, and why it is not helping field service companies.
Limitations of event-based metrics
Event-based metrics are designed to measure specific service events, such as how quickly a technician responds to a service call or how often they fix a problem on the first visit. While these metrics can help identify areas of improvement, they fail to provide a complete picture of a customer's overall experience with a company.
For example, a customer may be dissatisfied with the overall quality of service they receive, even if their issue was resolved quickly and efficiently. This dissatisfaction could lead them to switch to a competitor, even if that competitor's event-based metrics are lower. In short, event-based metrics may be necessary, but they are not sufficient to ensure customer satisfaction and long-term loyalty.
Shifting attention to the Service Encounter
To truly differentiate the company in the market, field service organizations must focus on providing a superior service experience. This means understanding the customer journey and offering personalized, customized service that meets their specific needs. This can be done in three steps,
1. Crafting customer personas
The first step in providing a superior service experience is to understand the different types of customers a company serves. This involves building customer personas, which are fictional representations of the different types of customers a company interacts with. Customer personas take into account factors such as the customer's demographics, job role, pain points, and preferences.
By understanding the specific needs of each persona, a company can offer more personalized and effective service.
2. Tailoring bespoke services with a personal touch
Once a company has built its customer personas, it can begin offering personalized and customized service. This meets specific needs of each customer, rather than taking a one-size-fits-all approach. For example, a customer may prefer to communicate via text message rather than a phone call, or they may have specific service preferences due to the nature of their business.
This helps companies to reduce the likelihood of service issues and improve the customer's overall experience.
3. Ensuring a smooth sailing and uniform encounter across all interaction points
This means ensuring that the customer receives the same high-quality service whether they are interacting with a technician in person, over the phone, or online.
To achieve this level of consistency, companies must invest in best service management software and CRMs.
Building Long-Term Relationships
In addition to focusing on service experience management strategy, field service organizations must also focus on building long-term relationships with their customers. This means providing ongoing value and cultivating customer loyalty. This can be done through,
1. Cultivating transparent communication and reliance
The first step in building long-term relationships is to foster open communication and trust with customers. This means being transparent about field service operations, pricing, and service performance, and actively seeking out feedback and suggestions from customers.
To foster open communication is to provide customers with multiple channels of communication, such as phone, email, chat, and social media. This allows customers to choose the method of communication that works best for them and can help to build a sense of accessibility and responsiveness.
Another way to build trust is to be transparent about pricing and service performance. This means being upfront about the costs of service and providing regular updates on the status of service requests.
2. Bestowing continuous benefits to patrons
In addition to fostering open communication and trust, field service organizations must also provide ongoing value to their customers. This means going above and beyond the standard service offering to provide added value, such as proactive maintenance and support, training and education programs, and access to exclusive resources and expertise.
For example, a field service organization that specializes in medical equipment may offer training programs to help healthcare providers optimize their equipment usage and improve patient outcomes. By providing this added value, the company can demonstrate a commitment to its customers' success and build long-term loyalty.
Conclusion
A field service strategy is a critical aspect of a field service business that seeks to thrive in today's competitive landscape. Event-based metrics are no longer sufficient to measure service effectiveness, and companies need to adopt a more customer-centric approach by focusing on the overall service experience.
By building long-term relationships with customers, businesses can create a loyal customer base that not only generates revenue but also becomes an advocate for their brand. Therefore, businesses should invest in a FieldCircle tool that creates a service culture that prioritizes the customer and continuously strives to exceed their expectations. By doing so, field service businesses can differentiate themselves from their competitors and achieve sustainable growth in the long run.
Book a Personalized Demo
Learn how your businesses can use FieldCircle to achieve more efficient, transparent, and profitable service operations.
30 Days Free Trial
No Credit Card Required
By submitting your details, you agree that we may contact you by call, email, and SMS and that you have read our terms of use and privacy policy.