How to Effectively Manage Field Service Contracts: 5 Simple Steps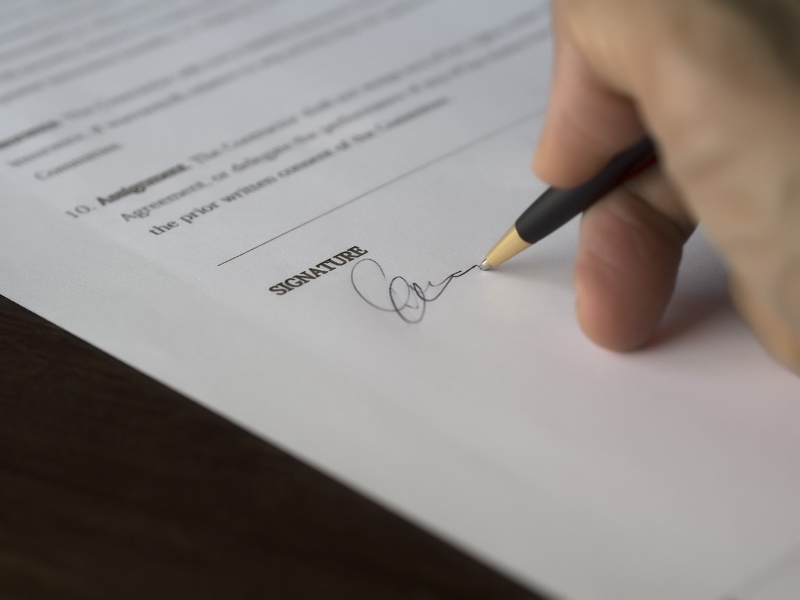 Poor contract management leads to lost revenue. Contract management statistics show that 25% of companies have lost revenue due to poor contract management. In any field service organization, field service contracts play a crucial role in success. They establish the terms and conditions for the delivery of services to customers, including service level agreements, pricing, and service schedules. Without proper management, service contracts can lead to missed service commitments, revenue loss, and decreased customer satisfaction.
The key to the solution to these problems lies in the use of FSM software.Managing contracts is one of the essential field service management features the software provides that contributes to maximizing revenues and improving customer experience.
In this blog post, we explore how FSM software helps you better manage your field service contracts.
Create and Manage Contracts
The first step in managing your field service contracts is to create them. Your contracts should clearly define the services that you will provide to your customers, the duration of the contract, the price of the services, and any terms and conditions that apply. You can use your field service management software to create contracts quickly and easily.
Once you have created a contract, you can store it in the system and access it whenever you need to. You can also customize contracts for individual customers or service locations. Managing contracts also includes keeping track of contract changes, such as changes to the services provided or the terms and conditions of the contract.
Work allocation based on the contract
Once you have created your contracts, you need to schedule work based on the terms of the contract. The software ensures services specified in the contract are completed on time.
You can also use the software to assign work to specific technicians based on their skills and availability. Ensuring the right technician is assigned to the right job, reducing the risk of errors, and improving customer satisfaction.
Automate contract renewals
Managing field service contractor license renewals and expiration alerts is an important task that can be time-consuming and prone to errors if done manually. According to the study, 70% of companies still use manual methods for the contract management process, while only 30% use some types of software. With service contract management software, you can automate these tasks and ensure that you never miss a contract renewal or expiration date, which can result in revenue loss or legal issues.
The software can send automatic alerts to remind you when contracts are due for renewal or when they are about to expire. This will help you stay on top of your contracts and ensure that you never miss an opportunity to renew a contract or to provide services to a customer.
Manage Billing and Invoicing
Billing and invoicing are critical aspects of contract management. With FSM software, you can manage billing and invoicing more efficiently by automating the process.
The software can generate invoices automatically based on the services provided and the terms of the contract. You can generate invoices based on contract terms, track payments, and send payment reminders. This ensures that you are paid on time and that there are no billing discrepancies.
Analyze Performance and Improve Operations
Field service contract management software can help you analyze performance and improve your operations. By tracking key metrics such as response times, job completion rates, and customer satisfaction, you can identify areas for improvement and make changes to your operations to improve performance.
Also read: The Art of Building a High Performance Field Service Team
You can also use the software to generate reports that provide insights into your operations, such as which services are most profitable and which technicians are performing best. This information can help you make better business decisions and improve the overall performance of your organization.
Conclusion
Field service contract management can be a complex and time-consuming process, but with the right software, it can be simplified and streamlined. The field service management software can help to manage service contracts effectively. It supports small to large field service providers to track contract renewals, schedule service calls, and manage work orders.
By implementing a field service management software for small business small-scale service providers can improve their contract management processes, increase efficiency, and ultimately deliver better service to their customers.
To discuss more contract management, don't hesitate to connect with our team of experts. Get expert advice today to schedule a consultation and take the first step toward improving your field service contract management.
Book a Personalized Demo
Learn how your businesses can use FieldCircle to achieve more efficient, transparent, and profitable service operations.
30 Days Free Trial
No Credit Card Required
By submitting your details, you agree that we may contact you by call, email, and SMS and that you have read our terms of use and privacy policy.