7 Best Books Every Facility Manager Must Read (Recommended by Leaders)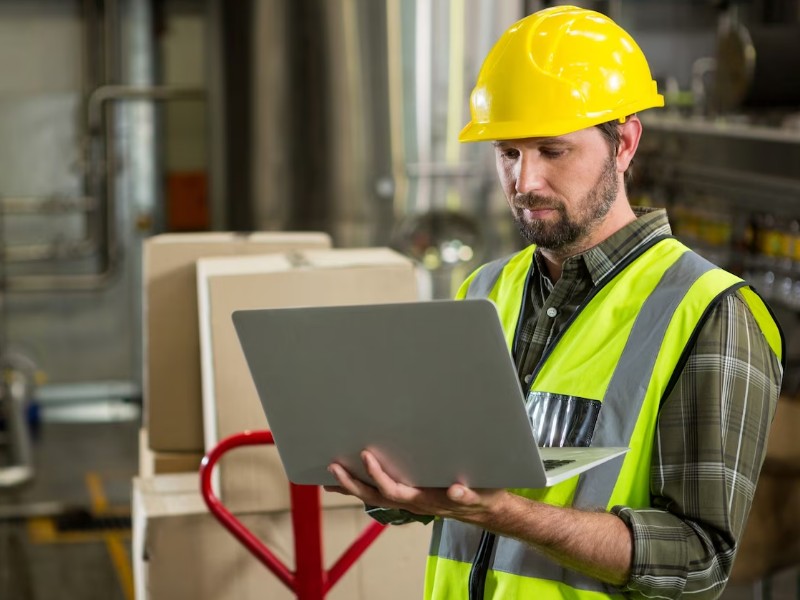 Being great in facility management isn't just about receiving on-the-job training. You need to be a strong leader, a top-notch communicator, and stay updated on the latest management strategies.
Given the abundance of online information, it's important to recognize that the many sources available often provide piecemeal information. People tend to lean towards easily accessible resources, which might not give a full perspective.
This is where books shine – they stand as trustworthy beacons amid this information flood. Created thoughtfully and backed by industry experts, they provide a complete grasp of their subject.
So, whether you're just starting your journey as a facility manager or have decades of experience, let's dive into the 7 best facility management books recommended by leaders in the field. These are the results of the painstaking research of their authors and their extensive experience and expertise in facilities management.
1. The Complete Guide to Facility Management by Dan Lowry.
"Facility management is built on four basic knowledge domains: Operations & Maintenance, Project Management, Business Finance, and Leadership."
These words from Dan Lowry's 'The Complete Guide to Facility Management' hold the key to unlocking success in facility management. If you're a facility manager—or aspiring to be one—this book is a must-read, backed by leaders who've hailed it as an essential resource.
Overview of the Book:
Dan Lowry lays out the path to becoming a top-notch facility manager in this enlightening book. Whether you're a seasoned professional or just starting in the field, this guide offers something valuable.
Lowry breaks down the complexities of facility management into four critical domains: Operations & Maintenance, Project Management, Business Finance, and Leadership. By mastering these foundational pillars, you'll understand what it takes to excel in this multifaceted role.
What's in It for Facility Managers:
The book leaves no stone unturned, providing you with the essential knowledge needed to thrive as a facility manager. From handling day-to-day operations and maintenance to navigating intricate project management tasks, Lowry's insights empower you to stay ahead of the curve. Moreover, you'll learn how to manage the financial aspects, making informed decisions that contribute to your organization's growth.
And let's not forget the leadership dimension, as effective facility management requires adept leadership skills to lead teams and initiatives successfully.
Why Leaders Recommend It:
Leaders across industries vouch for 'The Complete Guide to Facility Management' because it distills what it takes to succeed in this ever-evolving field. By focusing on the fundamental domains, this book paves the way for you to tackle complex challenges confidently.
It instills a strong foundation that enables you to handle advanced functions with finesse. With Dan Lowry's guidance, you'll develop into a facility manager who adds genuine value to your organization.
2. Facilities Management Operations Handbook by John Williams
"Another driving force for using facility management is the advantage of getting a lot of diverse forms of work from the facility manager all for a fixed fee, which can be very dangerous."
This thought-provoking quote sets the tone for John Williams' Facilities Management Operations Handbook – a must-read for every aspiring facility manager!
Overview of the Book:
In this exemplary handbook, John Williams adeptly unveils the intricacies of flawless facility management. An insightful book, it stands as your paramount guide in elevating your facility management endeavors to unprecedented heights. It is akin to being mentored by a seasoned expert who generously imparts the entirety of their trade secrets, guaranteeing the seamless orchestration of your complex operations akin to a precisely calibrated mechanism.
What's in It for Facility Managers:
Williams ensures comprehensive coverage of vital aspects within the realm of facility management, leaving no important aspect untouched. From the initial establishment of your facility to the meticulous calculation of workforce needs, strategic space utilization, and the formulation of impactful policies and procedures, his expertise encompasses every essential facet of the discipline.
Moreover, the book dives deep into stock holding, key performance Indicators (KPIs), and the intricacies of configuration management. It's a comprehensive handbook that equips you with the essential knowledge needed to tackle any facility management challenge that comes your way.
Why Leaders Recommend It:
It requires a keen eye for detail, the ability to handle diverse tasks, and, most importantly, the know-how to maintain operational efficiency. And that's precisely why leaders in the industry swear by John Williams' handbook.
His insights and practical advice make it easier for facility managers to navigate the complexities of their roles and deliver results that drive success.
3. Facilities Manager's Desk Reference by Jane M. Wiggins
"Facility management is about taking control, adding value, supporting the business, and ensuring that the space and working environment enhances the productivity of the core activity and the staff."
These are a few lines from Jane M. Wiggins book, a must-read book on facilities management that eloquently defines the true essence of the profession. If you're a facility manager looking for a comprehensive and practical resource to elevate your operations, this is the book that you can't afford to miss.
Overview of the Book:
Jane M. Wiggins leaves no stone unturned in this gem as she dives deep into facilities management. Whether you're a seasoned professional or just starting on this exciting journey, Wiggins equips you with the tools and knowledge needed to excel in this vital role. The book presents detailed case studies that illustrate the successful implementation of streamlined maintenance procedures in large-scale corporate environments. These real-world examples give facility managers actionable insights into enhancing operational efficiency and ensuring a seamless and productive facility management experience. This reference book covers everything from understanding the intricacies of compliance with current laws to exploring innovative ways to cut operational costs.
What's in It for Facility Managers:
One of the standout features of this book is its all-encompassing scope. It addresses both hard and soft facilities management issues, offering insights into every aspect of your responsibilities.
Wiggins takes you through space planning, resource management, and policy implementation. It's the ultimate guide, catering to the diverse needs of students and experienced facility managers alike.
Why Leaders Recommend It:
Leaders in the industry vouch for the Facilities Manager's Desk Reference because it's more than just a book—it's a practical toolkit. Wiggins understands busy facility managers' real challenges, and her book reflects this understanding.
It gives you valuable knowledge, empowering you to make informed decisions that enhance your facility's performance.
4. Effective Management of Long-Term Care Facilities Douglas A. Singh
This resource gem packs a punch, covering everything you need about managing long-term care facilities with finesse. So, why do leaders vouch for this book? Let's find out!
Overview of the Book:
In "Effective Management of Long-Term Care Facilities," Singh dives deep into long-term care, providing an all-encompassing view of the industry.
The book thoroughly examines various aspects, delving into historical contexts and policy frameworks, as well as the dynamics of external and internal environments. Singh's exploration encompasses strategies for effectively addressing the fluidity of the external landscape and adeptly maneuvering the intricacies of the legal framework and regulatory landscape.
What's in It for Facility Managers:
It is one of the must-read books on facilities management that takes you through various long-term care facility management aspects. You'll learn about the organization and delivery of services, including social, medical care, and dietary services.
Singh sheds light on administrative and information systems, highlighting the importance of effective governance, leadership, and management. You'll also gain valuable insights into handling human resources, budgeting, and quality management with finesse.
Why Leaders Recommend It:
Leaders hail "Effective Management of Long-Term Care Facilities" for its practicality and thoroughness. This book isn't just a theoretical discourse but a treasure trove of actionable strategies that can be applied in real-life situations.
Singh's expertise and experience shine through as he addresses the challenges faced by facility managers in the long-term care industry.
So, if you're ready to take your long-term care facility management skills to the next level, this book is your compass. With case studies to illustrate key concepts, it becomes more than just a guide – it's a companion that empowers you to positively impact the lives of those you serve.
5. The Facility Management Handbook by Kathy O. Roper, David G. Cotts, and Richard P. Payant
"Facility management is an essential business function; the facility manager is a business manager and should be placed at the same level as the managers of human relations and information technology."
Overview of the Book:
Named the International Facility Management Association Authors of the Year in 2010, Roper, Cotts, and Payant have crafted an indispensable resource for facility managers.
The facilities management handbook equips readers with the tools and guidance to banish inefficiencies and create productive facilities that seamlessly integrate people, places, and processes. It's a comprehensive guide that covers everything from space planning and maintenance to benchmarking and outsourcing.
What's in It for Facility Managers:
This book isn't just about theory; it's a practical and hands-on approach to facility management. The authors share valuable insights into designing, maintaining, and enhancing work environments that boost productivity and embrace eco-friendly practices.
With case studies and essential information on sustainability and post-9/11 security concerns, The Facility Management Handbook offers a well-rounded understanding of modern facility management challenges.
Why Leaders Recommend It:
The book offers a comprehensive viewpoint regarding facility management, underscoring its pivotal contribution to achieving business objectives.
Positioning facility managers on par with other vital managers, such as those in human relations and information technology, the book establishes their significance in driving organizational goals.
6. Facilities Management for the Arts by Cameron Christensen
"Security is unique, especially when we are guarding precious works of art or high-profile guest artists."
These words from Cameron Christensen's book, Facilities Management for the Arts, encapsulate why every facility manager should read this invaluable resource, especially those in the arts industry.
Overview of the Book:
Facilities Management for the Arts is one of the well-researched books on facility maintenance management that takes a deep dive into arts management, offering a comprehensive guide to facility management best practices specific to this vibrant and dynamic field.
While some facility management principles apply universally, the arts industry presents unique challenges that demand a nuanced approach. Christensen, an expert in arts management, masterfully lays out the key concepts and strategies that can make or break the success of any arts organization.
What's in It for Facility Managers:
This book guides facility managers, enabling them to grasp the nuances of overseeing facilities for artistic endeavors. It covers a range of responsibilities, from safeguarding valuable artworks to orchestrating the arrangements for esteemed guest artists while delving into the unique hurdles confronted by arts organizations.
Christensen shares practical insights and real-world experiences that can be applied to improve the efficiency and effectiveness of art facility management.
Why Leaders Recommend It:
Arts facility managers are entrusted with safeguarding the world's artistic treasures and creating an environment that fosters creativity and inspiration. This book equips them with the tools and knowledge to overcome their unique challenges and empowers them to elevate their careers and operations to new heights. For example, the knowledge imparted in this book encompasses a deep understanding of facility management's artistic and cultural aspects, including techniques for maintaining optimal environmental conditions to ensure the longevity of artworks. Additionally, readers will learn how to effectively collaborate with artists, curators, and other stakeholders to create an environment that fosters creativity while adhering to strict conservation standards.
Respected voices in the arts field stand behind "Facilities Management for the Arts" because it's like a trusty compass for tackling the intricate world of managing artistic spaces. They appreciate it for its straightforward and clear-cut approach that helps you navigate the complexities of artistic facility management with ease.
7. Plant Management: Essential Leadership in Manufacturing Facilities by Louis Bevoc, Rachel Collinson, and Allison Shearsett
"Production is the heart of a manufacturing plant. Without it, products are not made and cannot be sold."
These profound words from Plant Management: Essential Leadership in Manufacturing Facilities by Louis Bevoc, Rachel Collinson, and Allison Shearsett set the stage for an eye-opening journey into the world of plant managers.
Overview of the Book:
This book delves deep into the pivotal role of plant managers in industrial facilities. From overseeing day-to-day operations to managing a diverse workforce, the authors paint a vivid picture of the critical responsibilities and tasks that rest on the shoulders of these leaders.
They explore the intricate workings of manufacturing facilities and offer valuable insights into the intricacies of plant management.
What's in It for Facility Managers:
The authors conduct a thorough exploration, leaving no aspect unexamined as they dissect plant managers' challenges and obstacles. Whether it's the pursuit of flawless production, the optimization of efficiency, or the adept navigation of complexities, this book provides facility managers with comprehensive knowledge and an array of tools essential for achieving success.
For instance, it offers detailed step-by-step guides on implementing condition monitoring systems, enabling facility managers to anticipate machinery issues before they disrupt operations. Additionally, the book provides access to downloadable templates for creating maintenance schedules and tracking equipment performance, streamlining the maintenance process, and fostering operational continuity.
Through these practical resources, facility managers gain the expertise and practical tools to address the multifaceted challenges of plant management effectively.
From understanding the core principles of effective leadership to adopting versatile skills essential for achieving organizational goals, every page is packed with practical wisdom in this book.
Why Leaders Recommend It:
Leaders across industries recommend Plant Management because it doesn't merely scratch the surface; it delves into the essence of successful plant management.
The book addresses the daily real-world scenarios and dilemmas that plant managers encounter, making it a valuable resource for seasoned professionals and aspiring leaders.
Conclusion
So, there you have it – the seven best building maintenance books that every facility manager must read, which are highly recommended by industry leaders. You might wonder why you should bother diving into these reads and what difference they can make in your career.
Well, let me tell you this – facility management is not just about fixing things and managing spaces; it's a complex and ever-evolving field that demands a multifaceted approach. These facility management books offer invaluable insights and practical tips to elevate your operations and take your skills to the next level.
By immersing yourself in these reads, you'll gain a deeper understanding of various aspects of facility management, from leadership and finance to technology and compliance. Armed with this knowledge, you'll be better equipped to tackle the challenges of the job with confidence.
Consider adopting FieldCircle. While you absorb the wisdom in these books, remember to harness the capabilities of technology. FieldCircle's sophisticated solutions stand ready to simplify safety inspections, oversee compliance, and elevate communication, thus facilitating a more seamless journey in facility management.
Book a Personalized Demo
Learn how your businesses can use FieldCircle to achieve more efficient, transparent, and profitable service operations.
30 Days Free Trial
No Credit Card Required
By submitting your details, you agree that we may contact you by call, email, and SMS and that you have read our terms of use and privacy policy.