5 Ways Cloud Solutions are Benefitting Facility Managers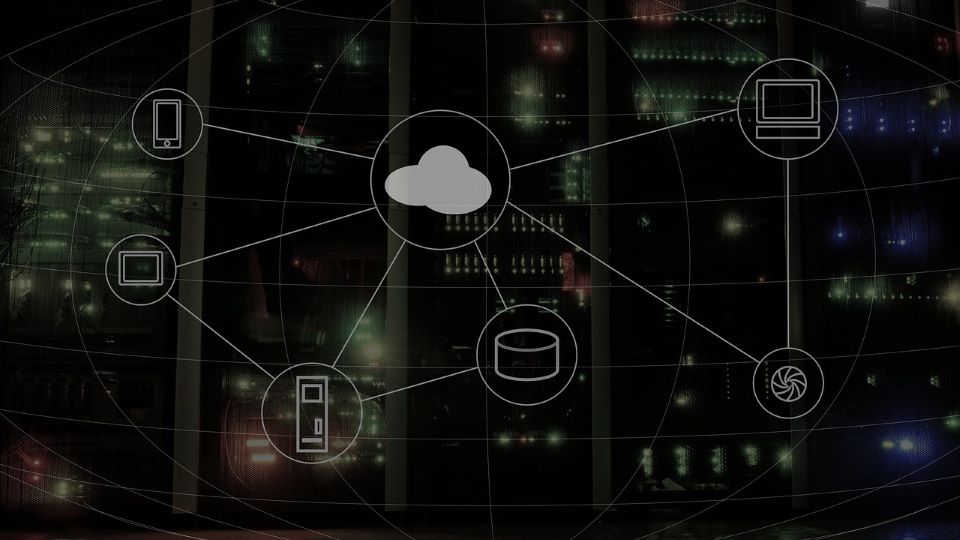 With the increasing number of facilities to manage, facility managers are turning to use cloud based facilities management to help streamline their operations and improve their overall efficiency.
The cloud has the potential to unify disparate facility systems and eliminate ambiguity when making key decisions that impact a company's future and profitability. Statistics show that facilities that use cloud technology achieve 25% more efficiency.
As there's an immense potential for improving facilities management with the cloud, it is important for facility businesses to understand where the opportunity exists. So, here in this blog, we will explore the areas which are driving facility managers towards cloud adoption.
Why are facility managers driving to adopt the cloud?
The cloud acts as a key contributor to improving facility manager performance. Here are the five compelling reasons why facilities managers use cloud technology.
Centralized Data storage
Facilities managers deal with a wide range of data, from building plans to maintenance schedules and equipment logs. Storing this data on local servers or spreadsheets can make it difficult to access and analyze, especially across multiple sites. Whereas cloud technology provides facility managers with a centralized location to store all their data.
By storing data in the cloud, facility managers can access and manage it with an internet connection. This feature makes it easy for facility managers to collaborate with team members, share data, and make decisions based on accurate data. And if the data is stored in the cloud, the managers can be free from concerns about its theft or loss, and the need for physical storage infrastructure is eliminated.
Enables Better Security
The data stored on servers of the cloud is maintained and monitored by specialized security teams. Using cloud-based facilities management software makes it difficult for hackers to breach the system, as they receive regular updates that include the latest security measures.
This means that facilities managers are confident with their data which is protected by the latest security measures. And they are notified immediately of any unusual or unauthorized security breaches. Additionally, cloud providers are often subject to compliance regulations, such as SOC 2 or ISO 27001, which helps to ensure the data is handled securely.
Ensure Data Integrity and Recoverability
The cloud also provides facilities managers with greater assurance that their data is accurate and recoverable. With automated backups and redundant storage systems, the risk of data loss is greatly reduced. Additionally, cloud based facilities management systems often include advanced data integrity features, such as data validation and checksums, that help to ensure the accuracy of data stored in the cloud.
The backup systems with cloud-based facility management can guarantee the survival of data despite weaknesses, risks, and threats. This empowers facility managers to seize available opportunities that are supported by data even during challenging situations. Additionally, cloud facilities management has built-in redundancy and failover systems, ensuring that facilities managers can continue to access critical data even if one server goes down.
Multi-Site Facilities Management
The cloud acts as an invaluable tool for the facilities managers who are responsible for managing multiple sites. Cloud-based systems make it possible to monitor and manage multiple sites from a single dashboard, providing a comprehensive view of operations across the entire facility. This allows facilities managers to identify areas where efficiencies can be gained and to make more decisions about resource allocation.
Real-time data access
The cloud provides facilities managers with real-time data access from anywhere. With cloud based facilities management systems, facilities managers can access critical data and reports on any device, including web browsers, tablets, and smartphones, enabling them to make decisions quickly and effectively. This can be particularly valuable in emergencies, where fast access to data and information is crucial.
Leveraging cloud-based systems for real-time data access, facilities managers can be more proactive in their decision-making, reduce downtime, and optimize performance.
Conclusion
Cloud based facility management software offers a shared and collaborative management approach to facility managers. By leveraging a good facility management software with cloud technology, facility managers can streamline facility management processes, simplify daily operations and ensure the team is productive and adding value to the organization.
As technology continues to evolve, cloud-based facility management will likely become even more prevalent in the years to come. Ultimately, the cloud can significantly increase productivity and ROI for facility management.
Book a Personalized Demo
Learn how your businesses can use FieldCircle to achieve more efficient, transparent, and profitable service operations.
30 Days Free Trial
No Credit Card Required
By submitting your details, you agree that we may contact you by call, email, and SMS and that you have read our terms of use and privacy policy.