Top 5 Key Advantages of Knowledge Management System for Service Teams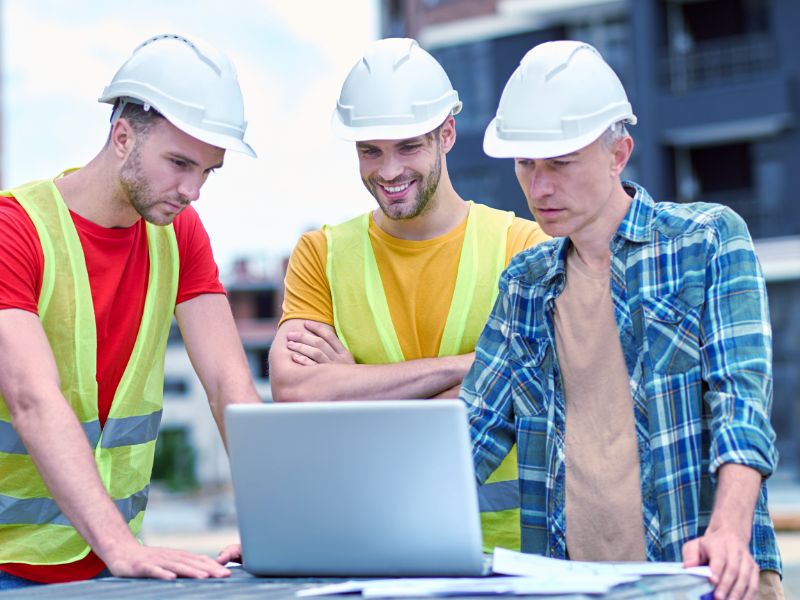 Many field service companies need help managing and utilizing the vast amounts of information they generate on a daily basis. Within the field service teams communication is often disjointed, information is not transparent, and situational awareness is lacking. As a result, field service companies experience delays, errors, and lost productivity. This is where knowledge management systems come into picture.
Knowledge Management refers to the multifaceted process of creating, sharing, and utilizing information within an organization. It provides frequent and seamless communication, informational transparency, and situational awareness. For field service companies, the advantages of knowledge management systems are many.
As these companies rely heavily on real-time data to navigate fluctuations in demand for services, and the success of their field service teams depends on the quality of information they receive about a service job. This highlights the importance of having a knowledge management system in an efficient field force management software.
By enabling centralized and real-time information sharing, knowledge management provides field service companies with the opportunity to leverage data-driven decision-making and operational flexibility. Let us explore the advantages of implementing a knowledge management system for field service teams in more detail.
Achieve higher sales
One of the significant advantages of the implementation of knowledge management systems for field service teams is that it can help achieve higher sales. By providing technicians with the right information and knowledge, they can upsell and cross-sell products and services to customers, leading to increased revenue for the organization.
This can also help build trust and credibility with customers, leading to repeat business.
Moreover, having access to accurate and up-to-date information through a KMS can also help field service teams build trust and credibility with customers. When customers feel that technicians are knowledgeable and capable, they are more likely to trust their recommendations and continue doing business with the organization.
Turn technicians into experts
A KMS can also help turn technicians into experts in their field. By providing them with access to the latest information, best practices, and training materials, they can enhance their skills and knowledge, making them more valuable to the organization. A KMS can do this by providing:
Standardized procedures and site-specific requirements for tasks
Essential job documents such as equipment instructions, product manuals, warranty information, videos, and photos, which can be easily accessed and utilized by service teams.
Safety checklists, schematics, and declarations, helping to mitigate potential risks and hazards.
Complete equipment history, repair notes, and support history, enabling workers to quickly troubleshoot and diagnose issues.
Job checkpoints and signoffs, ensuring accountability and visibility throughout the service process.
Maximize technician productivity
A KMS facilitates clear and accurate communication among office and field teams, enabling them to maintain a closed loop on all activities throughout the entire field execution process. This ensures that the office team can update field workers with any changes, helping them to stay on top of their work and follow the right steps for consistent and compliant service delivery.
Ultimately, the KMS helps to enhance accountability, accuracy, and compliance across the entire field service operation, delivering significant benefits for both the service teams and the customer.
Promote service excellence
A KMS can also help ensure service excellence through shared knowledge. This ensures that their team members are on the same page when it comes to customer interactions. By capturing information from customer interactions in the field and incorporating it into business processes and practices, KMS helps to standardize the way service teams approach customer service.
This means that whether an employee is online or offline, they will have access to checklists and other resources that enable them to provide customers with the right response on the first visit. This can also help reduce errors and improve customer satisfaction.
Stimulate growth and innovation
The knowledge management system can help stimulate growth and innovation within an organization. By providing technicians with access to information about new products and services, they can become ambassadors for innovation.
Additionally, by capturing data about customer needs and preferences, organizations can identify new market opportunities, leading to further growth. By leveraging the advantages of knowledge management, businesses in the field service industry can not only stimulate innovation but also achieve growth and other significant benefits.
Final words
These advantages of knowledge management systems help the teams work more effectively, increase efficiency, faster problem-solving, and improved customer satisfaction.
Additionally, KMS helps organizations identify knowledge gaps and create opportunities for continuous learning and improvement. KMS is a wise investment for any organization seeking to improve its field service operations and stay ahead in today's competitive business environment. To experience the benefits of a knowledge management system, it is worth considering a seamless FSM tool like FieldCircle, that improves field service operations.
If you're interested in learning more about how a knowledge management system can benefit your field service team, don't hesitate to contact experts in the field.
Book a Personalized Demo
Learn how your businesses can use FieldCircle to achieve more efficient, transparent, and profitable service operations.
30 Days Free Trial
No Credit Card Required
By submitting your details, you agree that we may contact you by call, email, and SMS and that you have read our terms of use and privacy policy.