Transform Your Service and Maintenance Operations
Make your asset-centric service and maintenance operations more efficient, transparent, and profitable with our highly-configurable maintenance platform and
field service crm
.

No Credit Card Required

30 Days Free Trial No Credit Card Required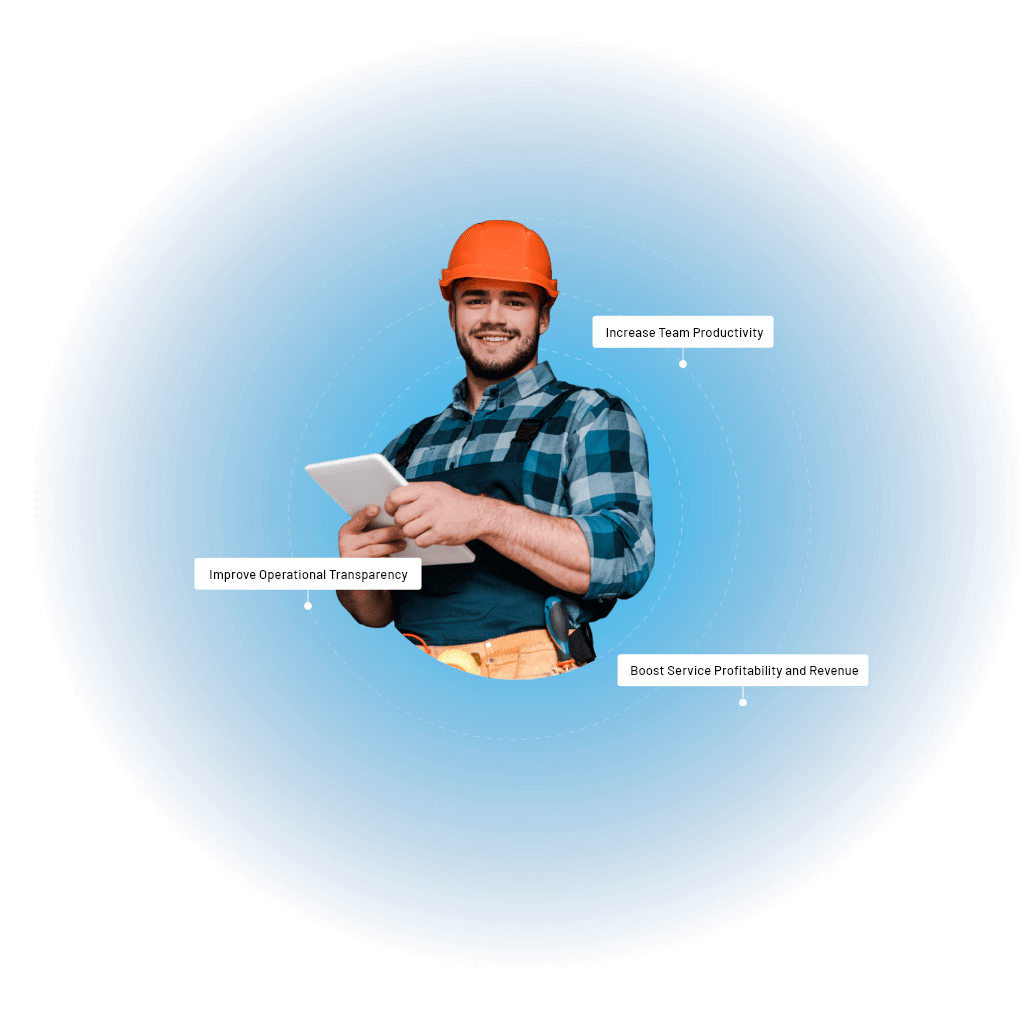 Maximize Your Growth with These Powerful Features
A service and maintenance program that empowers your team to do more in less, achieve operational efficiency and productivity,
and reduce service operations costs.
One Software to Manage it All
A more effective way to manage the entire service and maintenance lifecycle with FieldCircle's top-rated field service crm.
Field Service Management

Asset Management

Inspection Management

Inventory Management
Make your services operations more transparent, efficient and profitable.
Scheduling & Dispatch

RFQ & Quote Management

Contract SLA & Warranty Management

Route Planning & Tracking

Time-Tracking & Timesheets

Invoice & Payments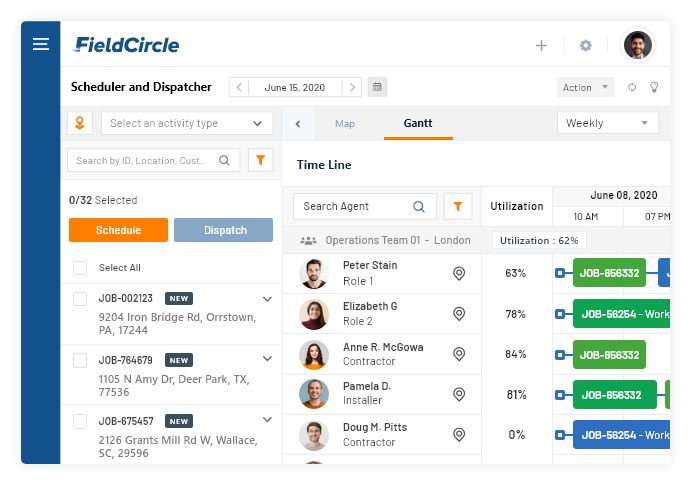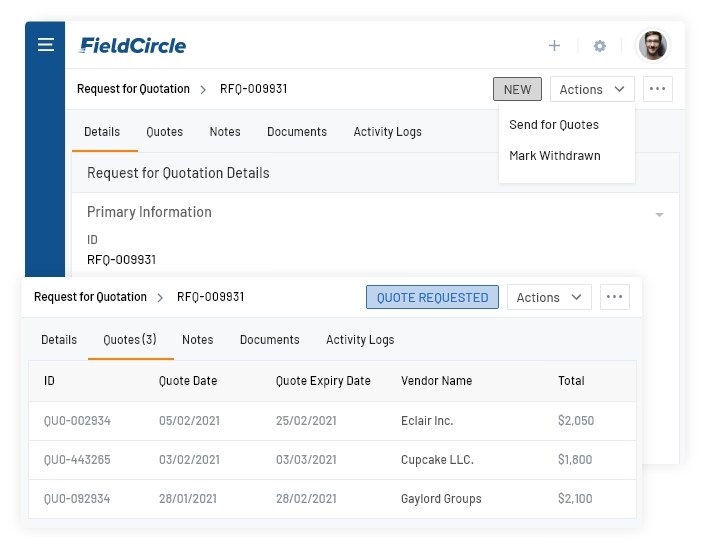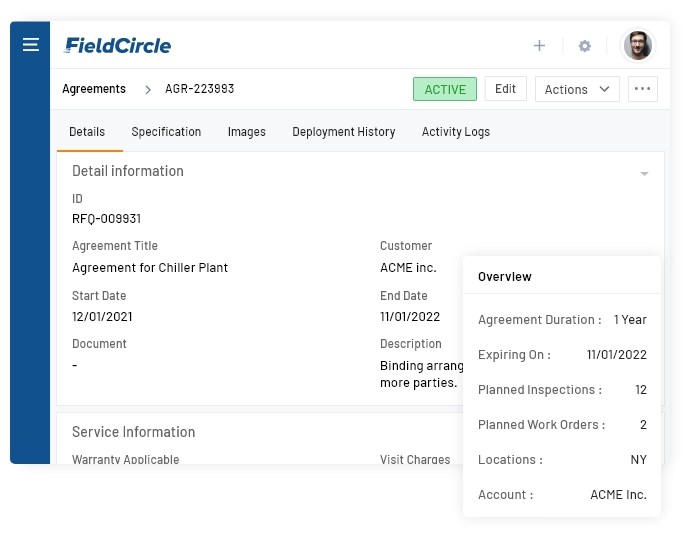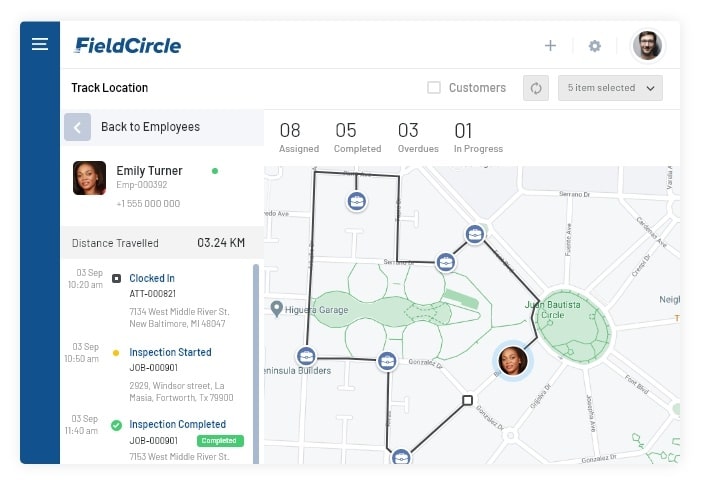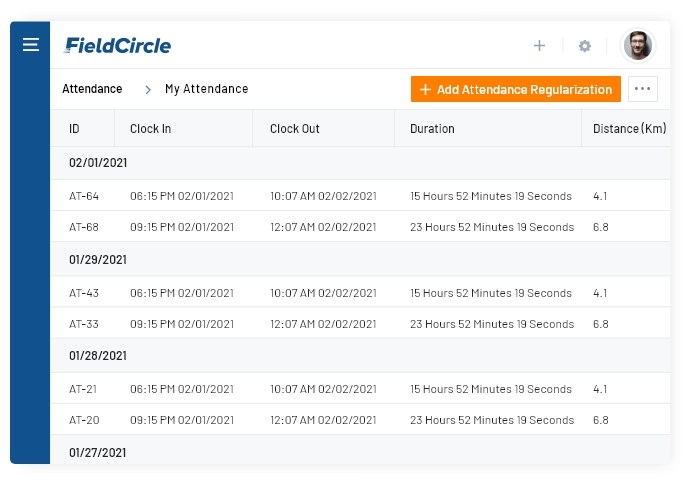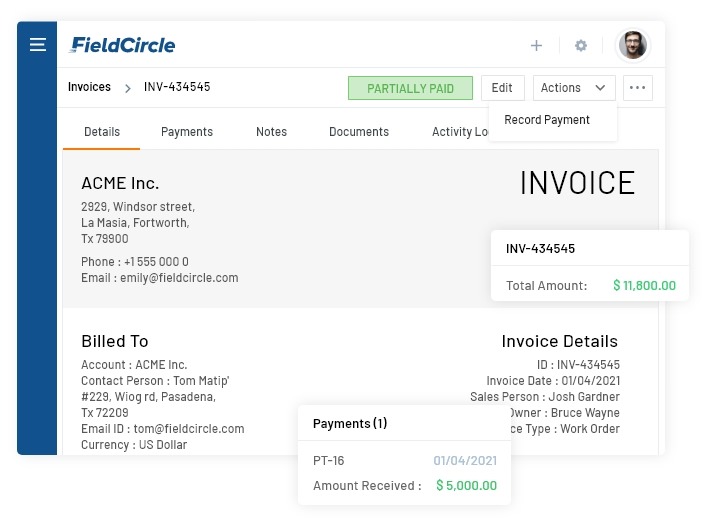 Streamline asset lifecycle management from sourcing to deployments, warranty, contract and asset service operations.
Asset Records

Asset Lifecycle Management

Warranty

Agreement and Contract

Movement Trail and Audits

Asset service and Maintenance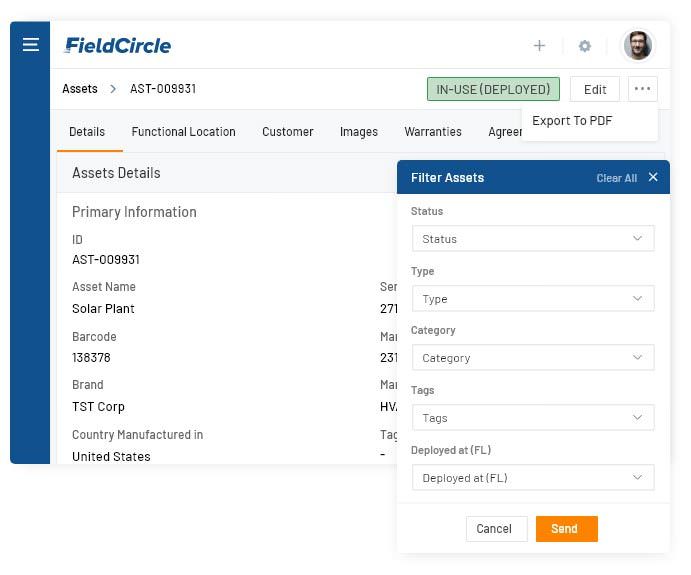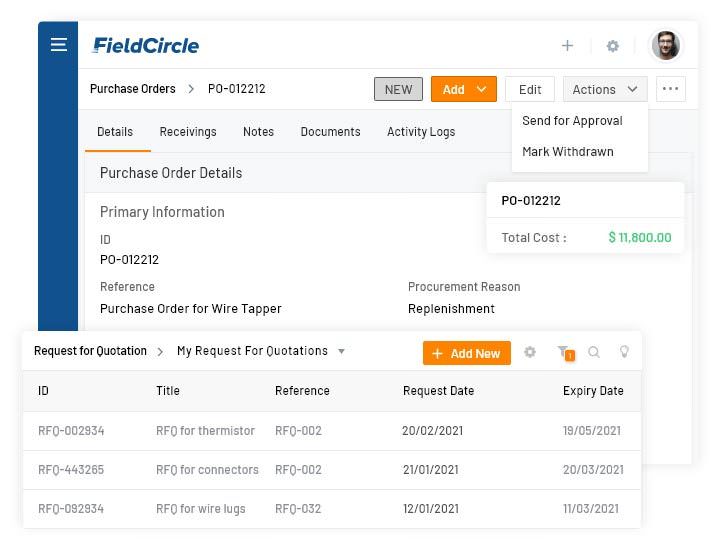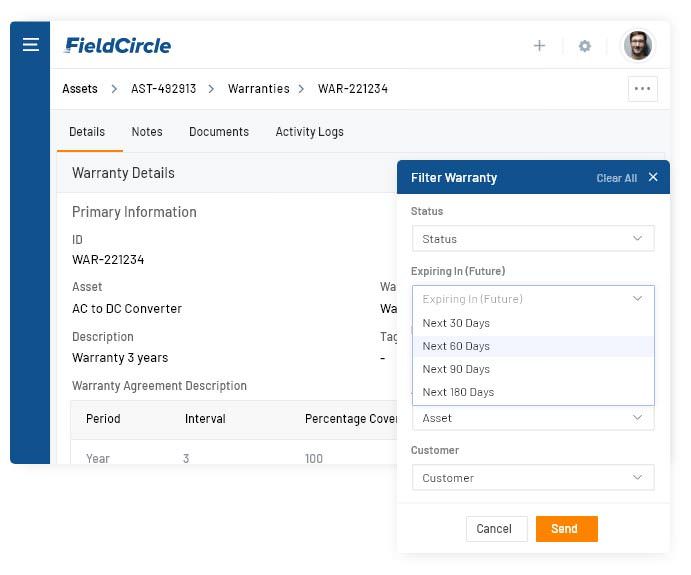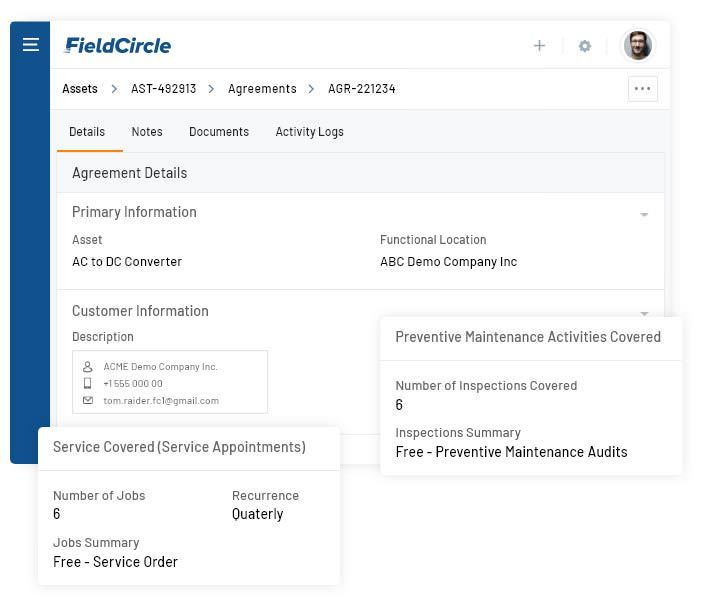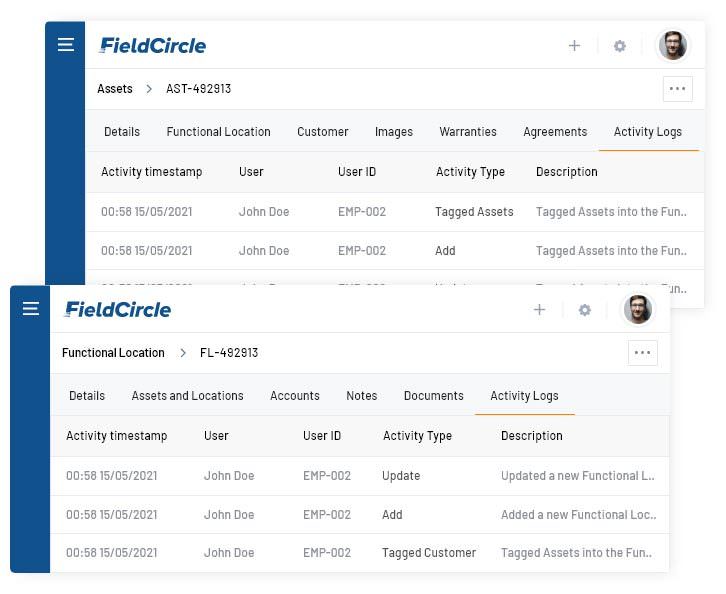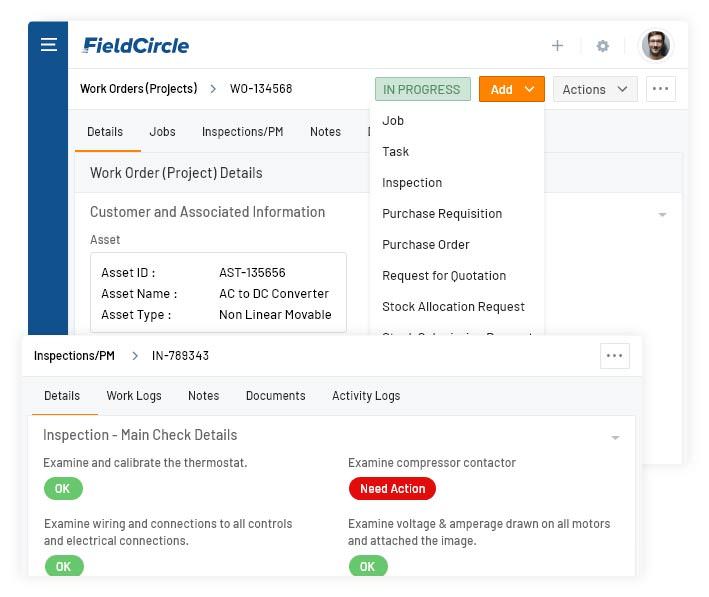 Mitigate risks and manage compliance with insightful inspections.
Custom workflow for inspection

Forms & Logic Builder

Failed Item Reports & Scoring

Scheduling & dispatch

Approvals & e-sign off

Pre/Post inspection reports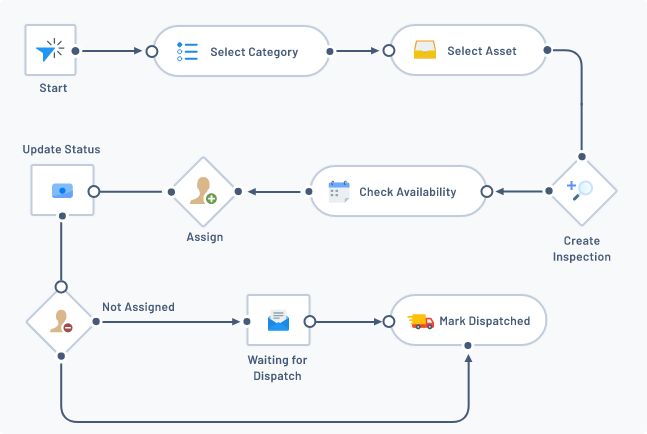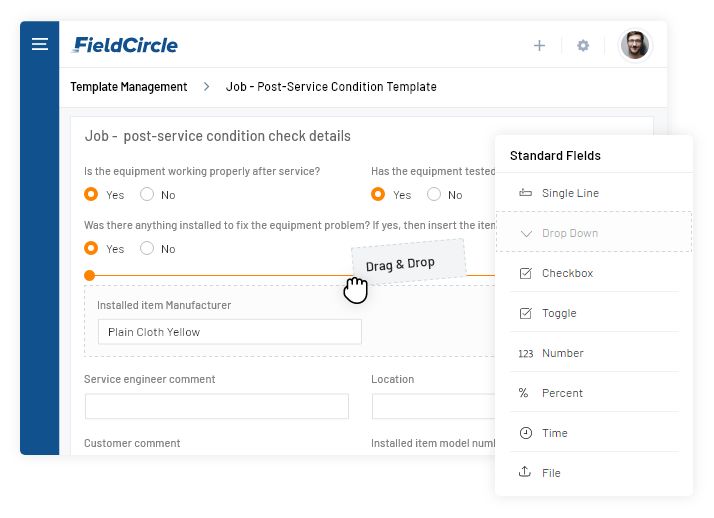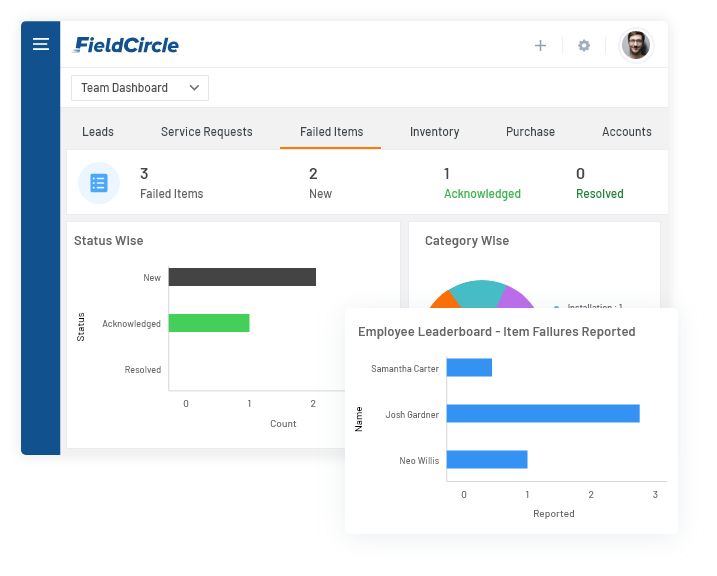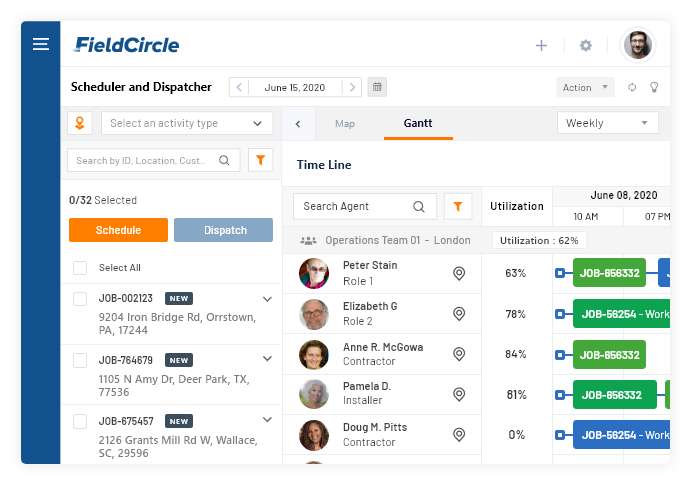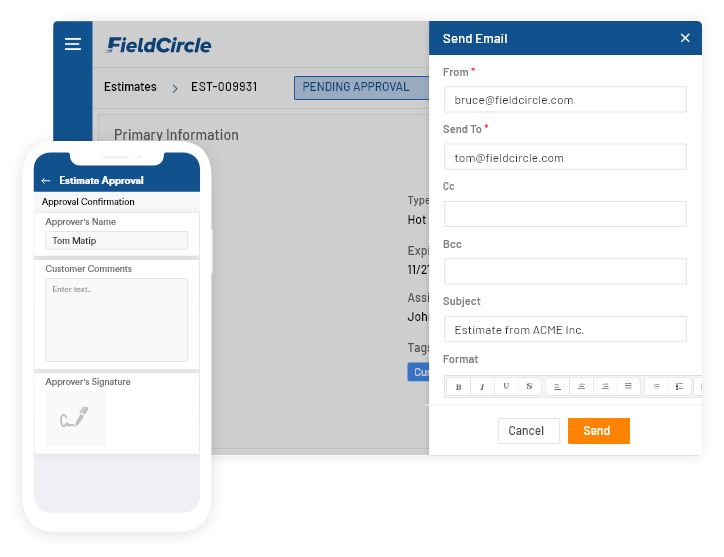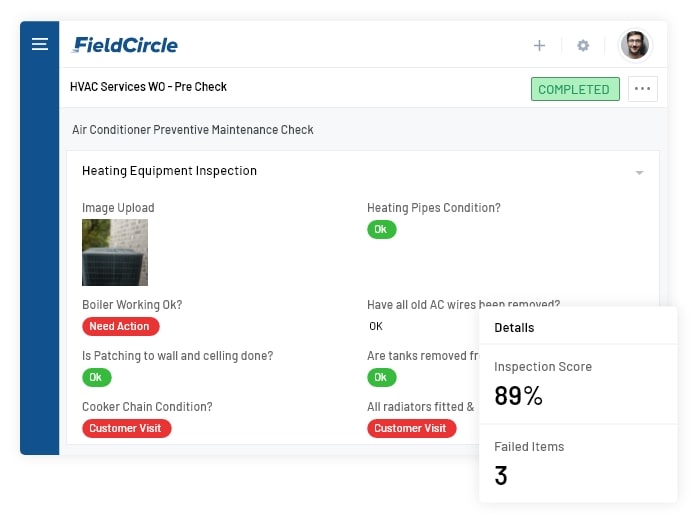 Bring micro-level visibility of your stocks and drive better stock management, order fulfillment.
Product and Stock Management

Batch, Serial and Barcodes

Multi-channel Inventory Management

Warehouse Management

Purchase Order and Requisition

Vendor and Distributor Management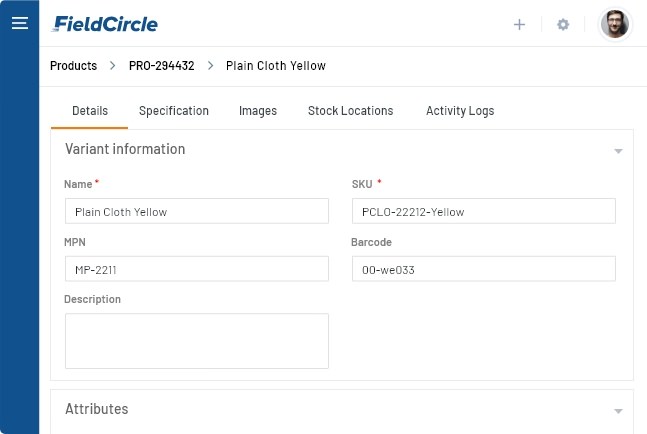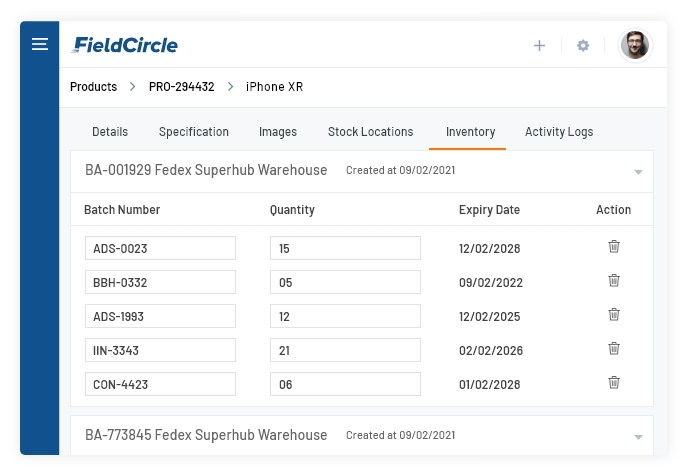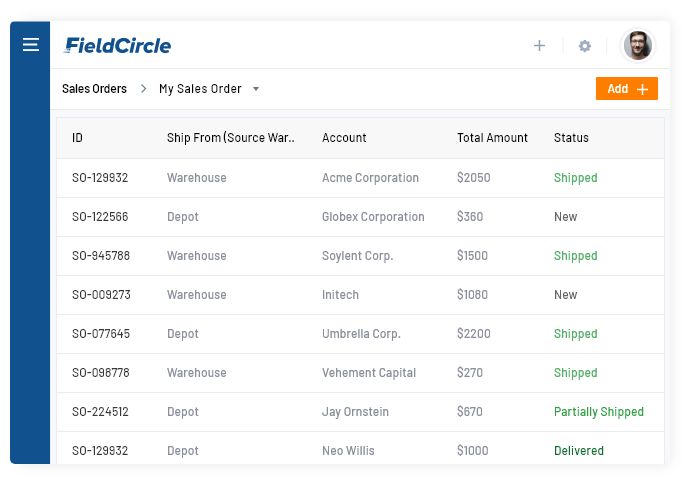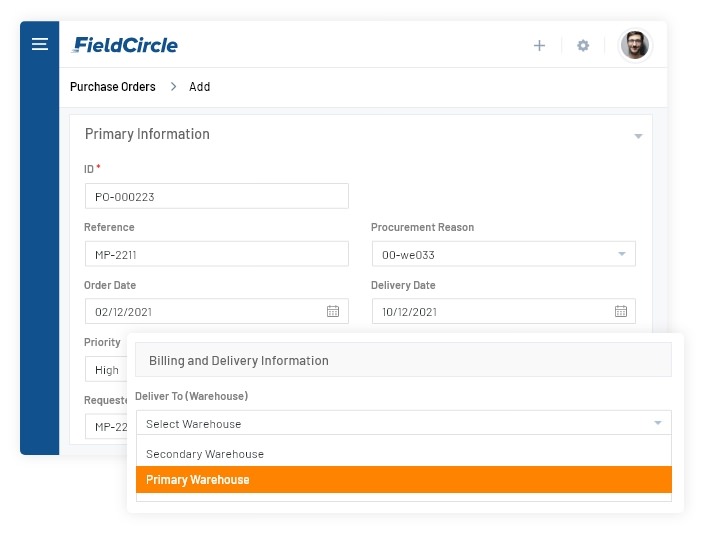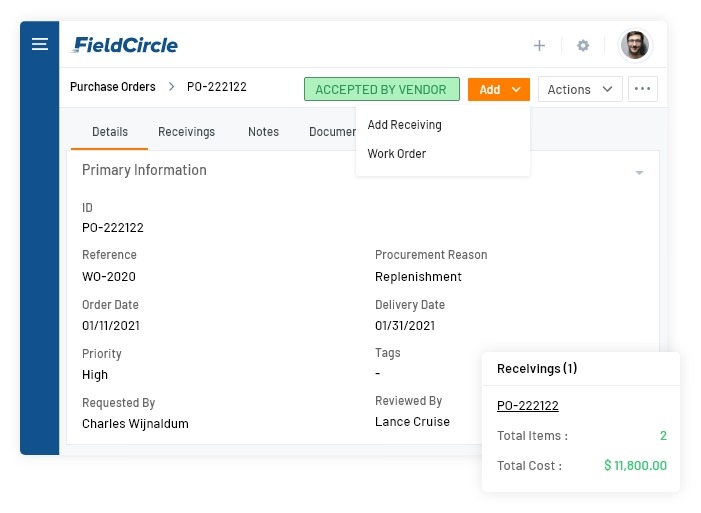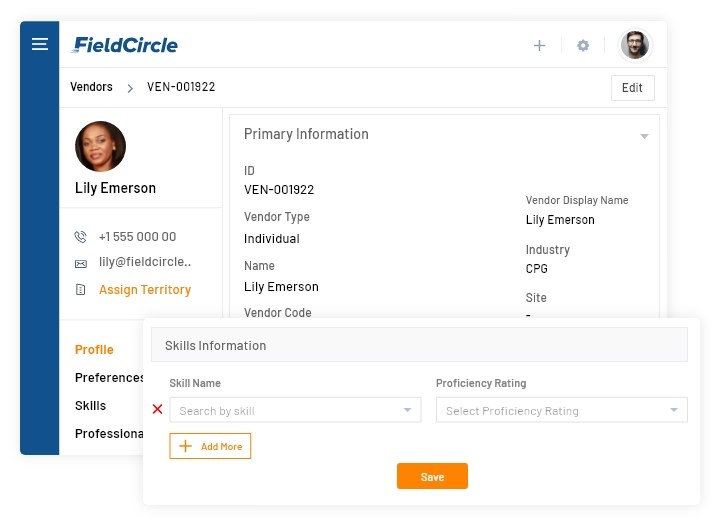 Drive Field Service Automation
Run your business in auto-mode and drive higher growth & profitability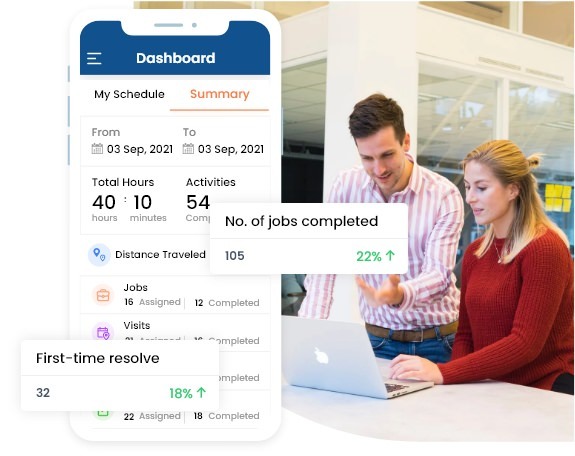 Increase team efficiency and operations transparency
Define key goals, set priorities and track the progress of field activities in real-time.
Ensure effective utilization of reps' time to increase visits and assure higher productivity.
Make data-driven decisions and have visibility and control over field operations.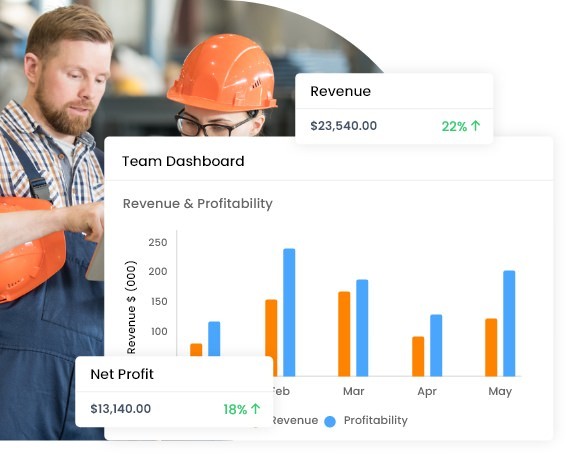 Drive profitability and revenue to the next level
Keep your customer information in one place to implement upselling and cross-selling opportunities.
Bring transparency in operations to identify patterns and red flags that directly affect your bottom line.
Increase visits with effective route planning and mapping and increase the chances of winning more projects.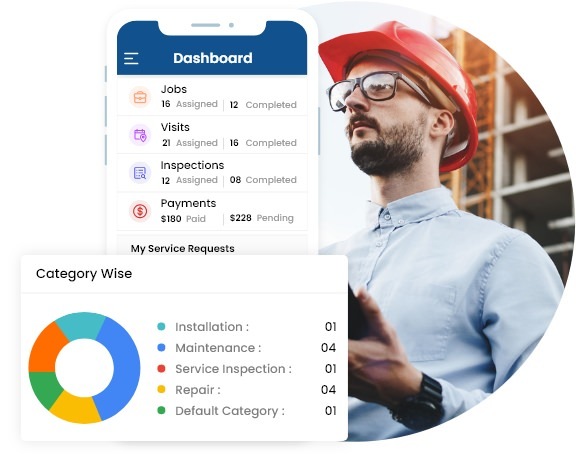 Empower your team
Provide mobile-enabled information and effectively coordinate the activities on the go.
Reduce knowledge gaps, manage scheduling conflicts, streamline automated status alerts to increase efficiency.
Mitigate redundant tasks, improve time-to-completion and drive real-time collaboration.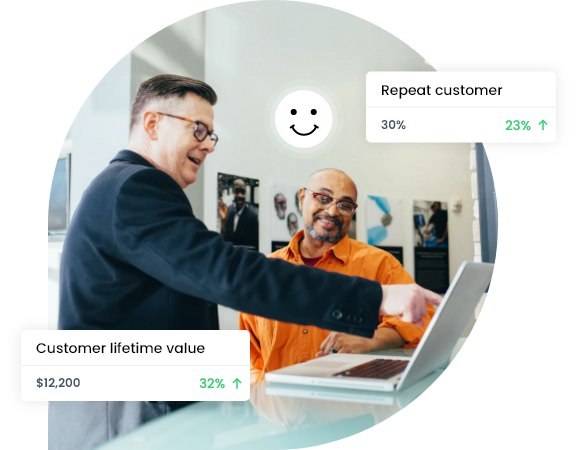 Take the customer experience to the next level
Engage customers and channel partners effectively to increase customer lifetime value.
Create a seamless buying experience and improve retention by 20-22% with customer/channel partner app.
Get purchase analytics & intelligence to interpret the past data, identify the purchase pattern and streamline the entire payment process.
Perform jobs on the go with FieldCircle's mobile app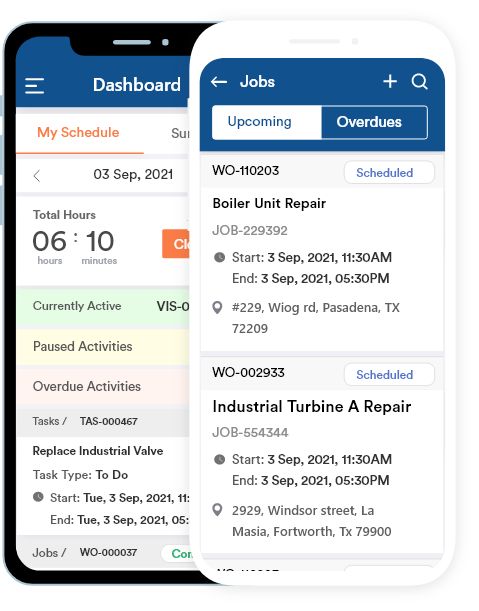 Connected and Empowered Worker Equip your field workforce with relevant information at every stage of their work to perform more effectively and efficiently.
More Transparent Operations with Geo-tagging Geo-tagged clock-in/clock-out, work-orders / tasks, etc. to bring better visibility at each activity level.
Digital Reports and Paperless Operations Paperless timesheets, job reports, payment info, and customer sign-off.
Collaboration Take notes, communicate with the office team via messages Instant messaging and alerts/notifications for various activities.
Online and Offline Support The app saves all the data when in remote or low reception areas once the job has started and auto-syncs when it's back in the network; ensuring uninterrupted work.
Trusted by customers across the globe
Customers who use FieldCircle to be in control- with our IoT driven maintenance platform and field service CRM.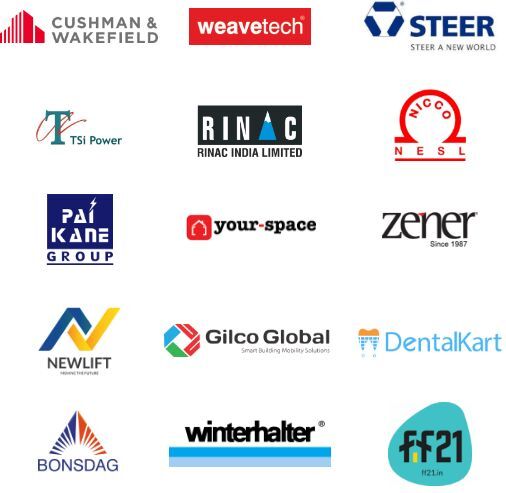 Why they chose us, in their words:
Highly configurable to our business processes
Simple and easy to use interface
Complete hand-holding in onboarding and importing data
Proactive and humble team that cares for our success
Blogs
Our featured blogs sharing insights on field force automation, applicability and latest trends in industries
+Show blog
Book a Personalized Demo
Learn how your businesses can use FieldCircle to achieve more efficient, transparent, and profitable service operations.
30 Days Free Trial
No Credit Card Required
By submitting your details, you agree that we may contact you by call, email, and SMS and that you have read our terms of use and privacy policy.