10 Ways Plumbing Businesses can Increase Profitability and Drive Growth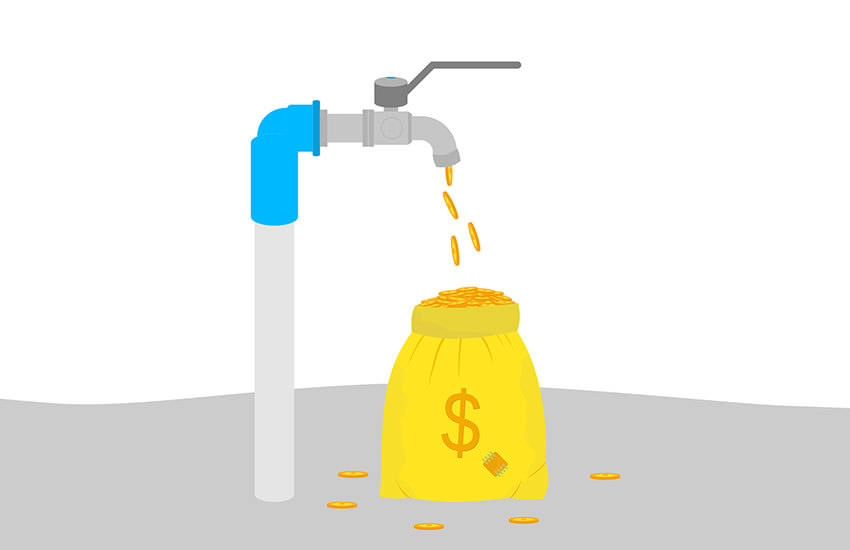 Is the plumbing business profitable? Of course, but when you follow the right ways to manage it.
Finding the perfect growth strategy may be challenging whether you run an established plumbing service brand or a small business. A straightforward solution is to find the best ways for you and use them whenever and wherever you need them.
The first step is to find where you spend most of your money to get the best ways. On the overheads, employee benefits, and plumbing tools? How do you recognize which part of your business is draining revenue?
By scrutinizing the operations from a cost perspective and looking at every activity in your plumbing organization, you can get some ideas to increase profitability and drive growth.
To manage all this at your fingertips, try using plumbing software with many features like a real-time dashboard, reporting, and scheduling automation. Nevertheless, this software organizes your company operations and helps you save hard-earned money.
As we go ahead, we bring you ten ways in which you can have a profitable plumbing business. Read on to tap them.
Scheduling— Do you Think It's Optimized for Your Business?
Task, tool, skill, and location—every time you create a wrong combination, it costs you money, and expecting the scheduling manager to always be right without any technology support is unfair.
Scheduling software for plumbing businesses automates the scheduling process, enabling the manager to assign work orders to the nearest and right person with the right tool. It helps them in four ways:
1) Spot stuffed schedules and dispatch the best plumber with the right tools.
2) Automate scheduling so they don't have to keep telling technicians what to do.
3) Provides a comprehensive view of the technician's assignment shows and thus reduces unnecessary overtime.
4) Streamline automated booking and eliminate the need for manual work for the manager.
On the other hand, customers can also select the preferred time slots and request specific services.
A plumbing scheduling software displays active jobs to plumbers to plan tasks efficiently to be available for new plumbing jobs. More jobs mean more money for the business.
Route Optimization—Ever Calculated How Much You Could Save?
How much time does your plumber take to reach onsite? Yeah, of course, that depends on the location. Does your plumber feel like they spend their entire day traveling across the countryside?
A poor route plan could end up costing you money. In addition, your pros could use more time and fuel than necessary to do their tasks if you don't plan your routes well.
But have you tried ways to make them spend less time on roads and more time at the client's location?
Scheduling and dispatch management software can help you do so. Here's how:
1) Find the most efficient routes for service technicians to follow, considering distance, traffic, and service time factors.
2) Calculate the difference in mileage between optimized routes and your technicians' existing routes.
3) Allow technicians to handle more service calls daily and calculate the potential increase in revenue generated from these additional jobs.
4) Prioritize emergency tasks, assist plumbers in getting to urgent issues first, and edit and update routes in real-time.
How efficiently can you do this each time, every time?
With an integrated location tracking system in the plumbing company software, you can pick the best technicians nearest to the client's location. As a result, the software enables you to complete more calls in less time to maintain the highest efficiency level.
Also read: Top Signs Your Plumbing Business is Leaking Profit
Inventory—Do You Lose Business for the Lack of It?
The plumbers are ready, and the customer is waiting for service, but some essential inventory items were out of stock yesterday! But received the manual report in the morning only. What if you received live information about inventories and alerts yesterday when it was getting out of stock?
A distressed client will not wait for you to replenish your inventory.
The plumbing software can help you do so. Here's how:
1) Accurate inventory forecasting will minimize overstocking and high costs and ensure that the proper items are accessible when clients need them.
2) Automated technologies generate demand signals and track inventory transactions by providing real-time information about the inventory status.
3) Stock optimization in inventory involves controlling the cost of maintaining inventory, such as storage expenses, as well as the cost of stockouts, such as declined purchases and disgruntled customers.
With scheduling software for plumbing contractors, you can easily manage and control your inventory. The software allows you to generate demand signals and track inventory transactions by providing real-time information on inventory status.
Track Technician Efficiency in Real-time
Every plumber has a different efficiency level. Some finish quickly, but their work needs re-work because it must be done correctly the first time. And then some take time but complete the task correctly.
As a plumbing business head, your task is to create a balance—provide better training to each of them to complete the job correctly the first time, on time.
Until you can track the performance of each plumber on the parameters of time spent on each task, do some standardization, and perform comparative analysis, you won't be able to find which of your technicians needs training or a little hand holding.
This includes defining best practices, using quality materials, and adhering to industry standards. It helps ensure consistency in the work performed by your plumbers and reduces the likelihood of errors or rework.
Use data collected from the software to make a comparative analysis of the plumber's efficiency. This involves comparing their time spent on similar tasks and assessing the quality of their work.
By analyzing this, you can identify top performers, average performers, and those who may need additional training or support.
You can also use this to address any performance gaps appropriately. To overcome this,
1) Provide training to specific plumbers who are average
2) Offer guidance or mentorship
3) Adjust the work orders based on the strengths
You can also regularly provide feedback to your plumbers, recognize their achievements, and highlight areas for improvement.
Plumbing software enables you to track the job done by each plumber in real time. In addition, it maintains a record to make it easier for you to compare all employees in similar circumstances (jobs) and drive action based on the results.
Are Your Invoices Traditional or Modern?
Remove paper from your invoicing process and get paid faster.
Using plumbing software saves time from filing paper-based forms, scanning, printing, and many other irrelevant processes that delay invoice generation processes and create ambiguities.
The software allows technicians to create invoices, send them to customers via email or print them on the spot with a mobile printer, take signatures, receive payment, and update records almost instantly at the job site.
Plumbers can quickly update invoices while in the field and send them to customers via email or print them on the spot with a mobile printer.
Our integrated payments solution also allows customers to pay upfront so your plumbers can collect payments once a job is complete.
When money is tight, service software for plumbers can help you plug all the leaks from your invoicing process and give you back control of your business.
Remove Biases—Retain and Reward Your High-Performing Plumbers
Overcoming bias is crucial to enhancing plumbing business profitability. The easiest way to identify and eliminate bias is to leverage technology.
With plumbing management software, you can identify your best plumbers. There will be no scope left for biases.
The software brings transparency to operations, so even your employees cannot complain about the rewards and retention.
You can introduce performance-based work culture in your organization and encourage the employees to deliver good onsite performance for better rewards.
Review Operating Expenses from Time to Time
How can you think of maximizing plumbing business profitability without reviewing operating expenses?
How many jobs, who did what, the average time spent per job to total revenue and gross profit to individual technician stats, you have everything on a single view screen highlighting the bottlenecks.
With a powerful dashboard that provides real-time information on every activity performed within and outside the organization related to your plumbing business, you will be able to streamline your operations according to the new needs of the business.
Plumbing software provides visibility into the processes; you can review the day-to-day expenditures on the simplest things—office supplies, maintenance, travel, tools, etc. With insight, you can make better decisions to manage operations in budget-friendly ways.
Also Read: How to Stop Profit Pilferage in the Plumbing Business?
Make your customers more loyal
With more than 126.5 thousand plumbing businesses in the USA, retaining existing customers is challenging. Customers tend to remain associated with a plumbing services provider only if they are satisfied with the overall quality of services.
Amidst rising competition, plumbing firms can take a series of steps to ensure long-term customer loyalty. But, first, they can start with the basic step of building a customer information management functionality that would enable them to offer individualized services.
What about offering your customer accurate estimates about service requests? To streamline the quoting process, you can have functionality that combines multiple factors and generates the best quote.
Another essential element to retain your customers that often may be sidelined by plumbing businesses is job management. Multiple jobs can be managed efficiently by keeping a log of equipment, tools, and plumbers, creating a better impression on customers.
Plumbing businesses can combine the above features by having bespoke plumbing service software. The tool can prove handy for effortlessly dealing with multiple scenarios and successfully help plumbers establish long-term relationships with customers.
Strengthen your professional partnerships
A well-established relationship with a vendor is more likely to create an opportunity for discounts in dealings. As a result, plumbing businesses must strive to build and sustain relationships with their vendors, who can act as their long-term strategic partners.
Even a 1% increase in rebates earned in plumbing significantly impacts the bottom line. Therein lies the importance of tactically managing vendors.
Offering fair pricing is a key element in strengthening relationships. Once relationships are strengthened, plumbing firms must not lose trading agreements, which is essential to claim supplier rebates.
Invest in and ramp up your marketing efforts
Plumbing firms need to use digital mediums to improve their marketing tactics. For example, email marketing can be a valuable strategy for keeping your company in the minds of clients who could require your services in the future.
Plumbing firms must consider themes or calls to action (CTAs) that appeal to their target market to make this digital marketing plan effective. They must:
Inform clients about necessary or suggested maintenance (such as preventative plumbing maintenance).
Promote your brand by providing helpful information or plumbing advice (such as how to turn off the water or warning signals of a failing water heater).
Give consumers seasonal tips to keep their plumbing in good working order (such as preventing a burst pipe in the winter).
Listing the plumbing firm on lead generation websites is another helpful step that can put the plumbing business in front of customers actively looking for your plumbing services. They just need to place bids on the jobs they wish to perform and contact potential customers with quotes. Lead sites can also gather consumer feedback and enhance the business's reputation.
Key Takeaways
As a plumbing business owner, you might constantly wonder how I can grow my business. And through the above-discussed ways, we have provided you with a perfect answer.
The best way is to implement plumbing software or a more comprehensive field service software like Field Circle, which is uniquely designed to empower plumbing businesses. In addition, the software keeps your business in better financial health by:
No more paper schedules and double-booking mistakes. Schedule appointments and dispatch the right plumber with the right tool. Complete more jobs.
Get real-time information on plumbers on the field. Send the plumber nearest to the client's location. Remove chaos and cut travel costs.
Get instant out-of-stock alerts for tools in advance. Replenish your inventory on time.
Track who is doing what, when, and at which location. Create a report on the efficiency level. Provide training to increase productivity.
Avoid messy paper and mistakes while invoicing. Instead, create an invoice, get the client's signature, and update records—instantly.
Track the performance of every plumber. Retain and reward the best.
Keep information at your fingertips—no. of jobs, who did what, total time spent on the job, total revenue generated. Make better decisions.
For any queries on how you can implement plumbing software or field service software for your plumbing business, you can connect with our experts.
Book a Personalized Demo
Learn how your businesses can use FieldCircle to achieve more efficient, transparent, and profitable service operations.
30 Days Free Trial
No Credit Card Required
By submitting your details, you agree that we may contact you by call, email, and SMS and that you have read our terms of use and privacy policy.