5 Reasons Why Cloud-based FSM Software is Key to Achieving Scalability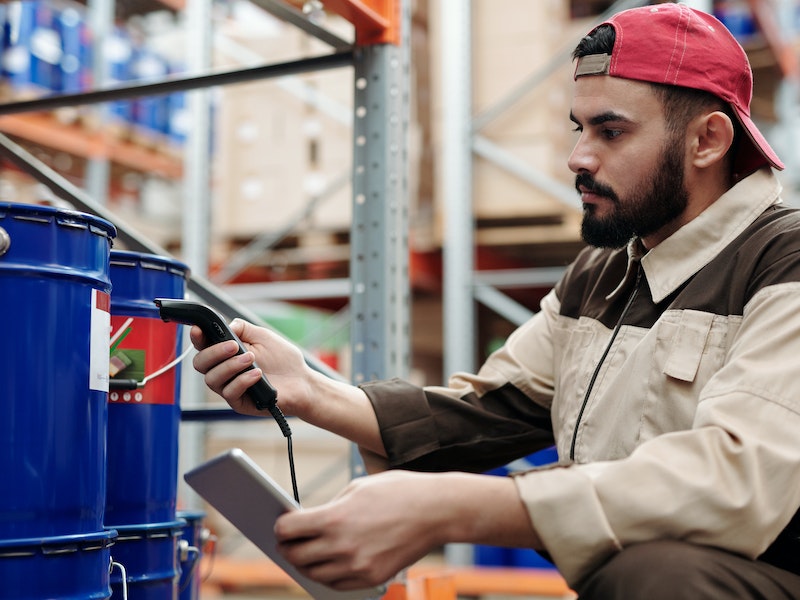 Cloud-based FSM software is becoming the go-to solution for field service businesses looking to scale up their operations. It provides a comprehensive suite of features designed to streamline and automate the entire process of managing field service scalability operations. From scheduling, dispatching, and tracking technicians, to invoicing customers and managing inventory, cloud-based FSM software helps organizations stay organized and efficient.
According to a report about cloud technology, 94 percent of enterprises already use a cloud service to improve their business. By leveraging this technology for scalability, field service businesses can quickly expand their operations without having to invest in expensive software solutions. Additionally, field service tracking software
also allows businesses to quickly and easily scale up or down as needed, ensuring that they are always able to meet customer demand.
Here are some of the ways in which it can help businesses with scalability:
Allows for remote management of field service activities
The importance of scalability in field service companies is that it allows for remote management of field service activities. This means that field technicians can be dispatched and managed remotely, which can significantly reduce the amount of time and money spent on travel and other expenses.
In addition, it can provide real-time visibility into the status of field activities, allowing managers to quickly identify and resolve any issues that arise.
Enables quick and flexible scaling of operations
This means that companies can easily add new technicians and locations as needed to meet the demands of their growing business. This helps organizations to scale their field service operations quickly and efficiently without having to worry about lengthy implementation times or expensive hardware purchases.
Streamlines operations through integration with other software systems
Cloud-based FSM Software can be integrated with other software systems, such as customer relationship management (CRM) software, enterprise resource planning (ERP) software, and accounting software. Integration with other software systems streamlines operations, allowing businesses to manage their field service activities more efficiently.
Provides data-driven decision-making for scalability
It provides businesses with the data they need to make informed decisions about their operations. The software provides businesses with real-time data on field service activities, enabling them to make data-driven decisions about their operations.
Data-driven decision-making helps businesses to scale their operations effectively, ensuring that they are meeting the demands of their customers.
Keep customers happy as a clam
It can help companies improve customer satisfaction by providing a more seamless and personalized experience. For example, with cloud-based systems, customers can request service online, receive service requests, and provide feedback after the service is completed.
This increased transparency and communication can help companies build stronger relationships with their customers, which can lead to repeat business and positive word-of-mouth recommendations.
Also read: Key Benefits of Real-Time Customer Feedback in Field Service
What is the future of cloud-based fsm software?
As the field service industry continues to grow, so too will the need for efficient and effective management of field service activities. With advances in technology such as the Internet of Things (IoT), machine learning, and artificial intelligence (AI), it will become more flexible, and scalable.
Businesses will be able to use predictive analytics to anticipate customer needs, optimize their field service operations, and deliver better field service scalability for customer experience.
Final thoughts
FSM Software is growing in popularity as a result of advanced technologies in the cloud. This lets cloud-based FSM Software as an essential tool for businesses looking to scale their operations. FSM tools like FieldCircle give great scalable operations that help field service businesses to grow and remain competitive in the field service industry.
When investing in cloud-based FSM Software, companies should look for a software solution that is flexible, scalable, and customizable to their specific needs. This level of agility and flexibility is crucial in today's business landscape, where companies must be able to adapt quickly to changing market conditions and customer demands.
If you're interested in learning more about how cloud-based FSM Software can help your business scale, please don't hesitate to get in touch. Our team of experts is here to answer any questions you may have and provide you with a personalized trial of our software.
Book a Personalized Demo
Learn how your businesses can use FieldCircle to achieve more efficient, transparent, and profitable service operations.
30 Days Free Trial
No Credit Card Required
By submitting your details, you agree that we may contact you by call, email, and SMS and that you have read our terms of use and privacy policy.